Headline
1 minute for beer-Listen to the background of the development of " JUNO '', which cools down a wine bottle like a microwave oven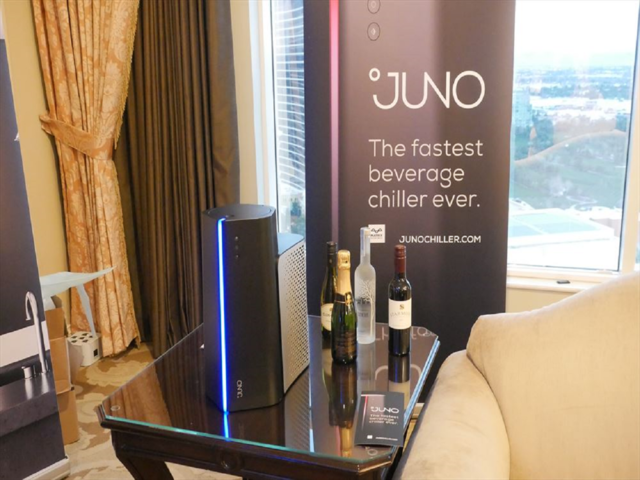 公式 CES 2020 Unveiled Las Vegas, the official media event of CES 2020, a comprehensive technology trade fair held in Las Vegas in January. While many manufacturers, mainly startups, are exhibiting the latest products, technologies and services, one of the products that has attracted attention in the foodtech field is Matrix Industries' "JUNO". We talked to co-founder and CTO Douglas Tham about the product and future business development.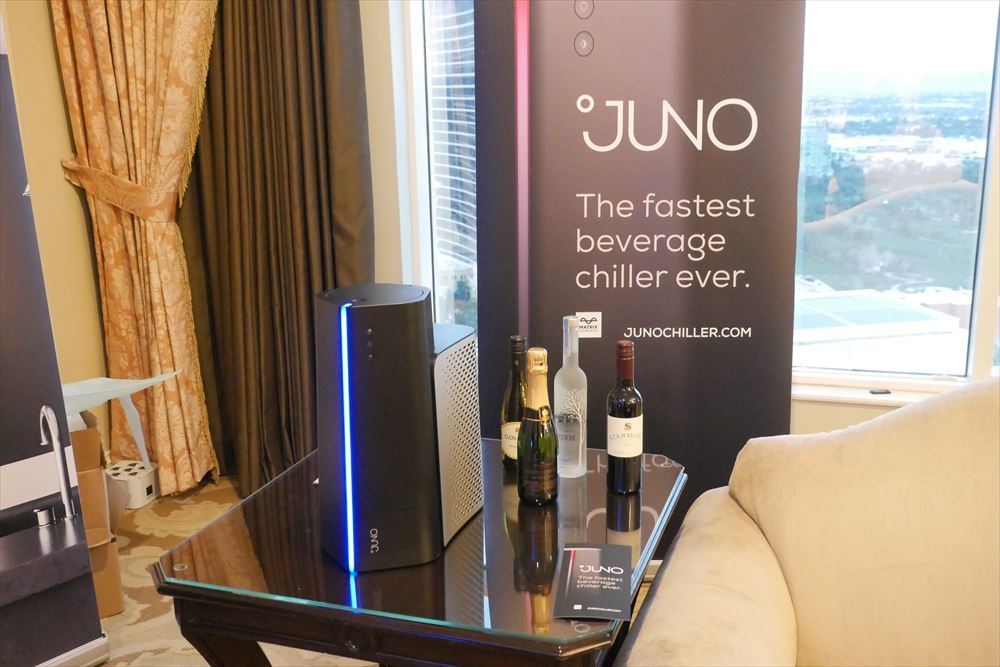 " JUNO '' exhibited by Matrix Industries at CES 2020
UNJUNO is a compact "drink only refrigerator" that puts drinks in bottles and cans and cools quickly within one minute when a button is pressed. This is the best product for those who like alcohol and want to cool beer and drink immediately. Currently, crowdfunding serviceCall for support on IndiegogoIn the third quarter of 2020, it is scheduled to ship to various countries and regions, including Japan.
も な く There is no function to link with smartphones, it is a simple thing just to cool down by pressing a button, but ZDNet's "Best of CES 2020: Cool tech you can buy this yearAnd Business Insider 's "The 16 best new products we saw at CES 2020"," Digital Trends "Top Tech of CES 2020"Has been selected, and it can be said that the degree of attention is high.
ど の What kind of technology does JUNO use and what potential does it have?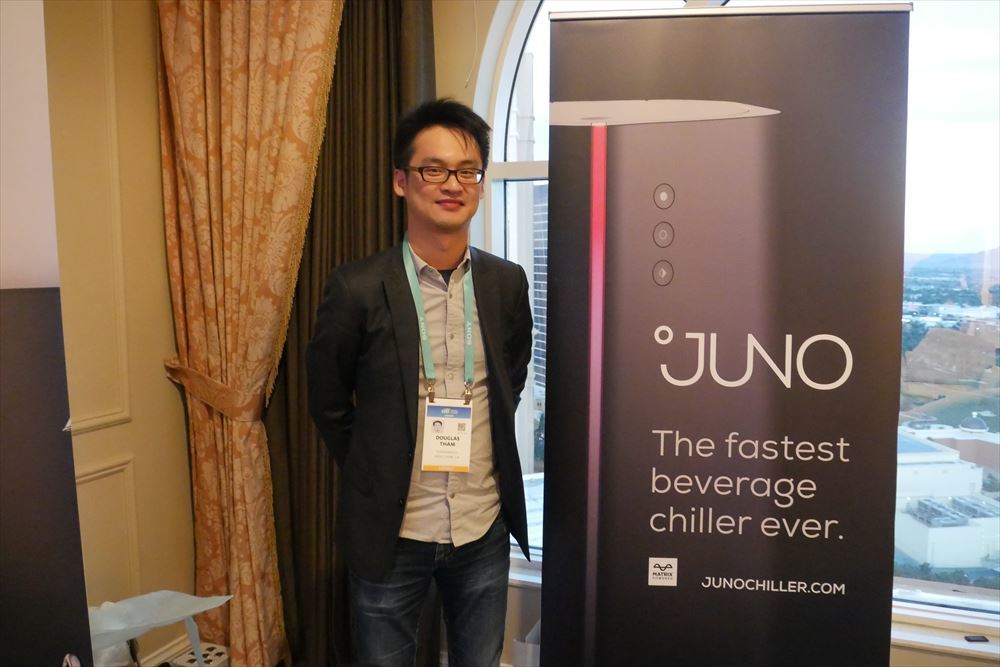 Matrix Industries Co-Founder and CTO Douglas Tham
Applying the technology of "MATRIX PowerWatch" that generates electricity at body temperature
Matrix Industries is a smart watch "MATRIX PowerWatchAnd common thermoelectric technology [reversible conversion technology between electric energy and heat energy].
"The MATRIX PowerWatch turns the body's heat into electricity and runs the watch, which uses thermoelectric elements, which can be cooled by applying electricity to them. The classic Peltier effect, It's more efficient. "[Douglas Tham]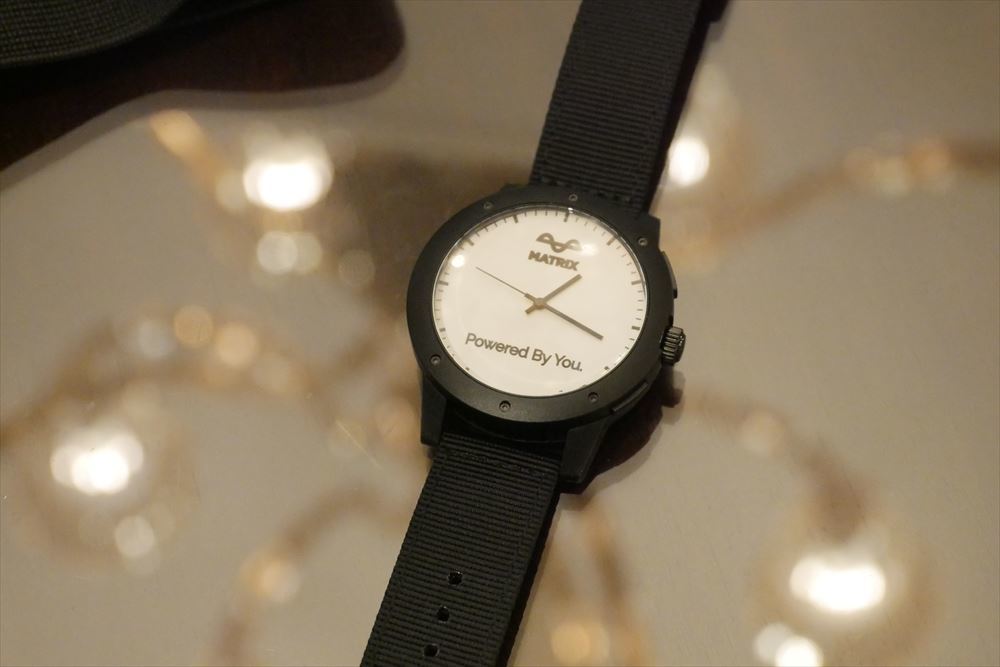 Smart watch " MATRIX PowerWatch '' that can be used without charging by generating electricity at body temperature
The Peltier method is also used for small wine coolers, etc., but "the cooling speed of a general Peltier element is very slow, so rapid cooling like JUNO is not possible".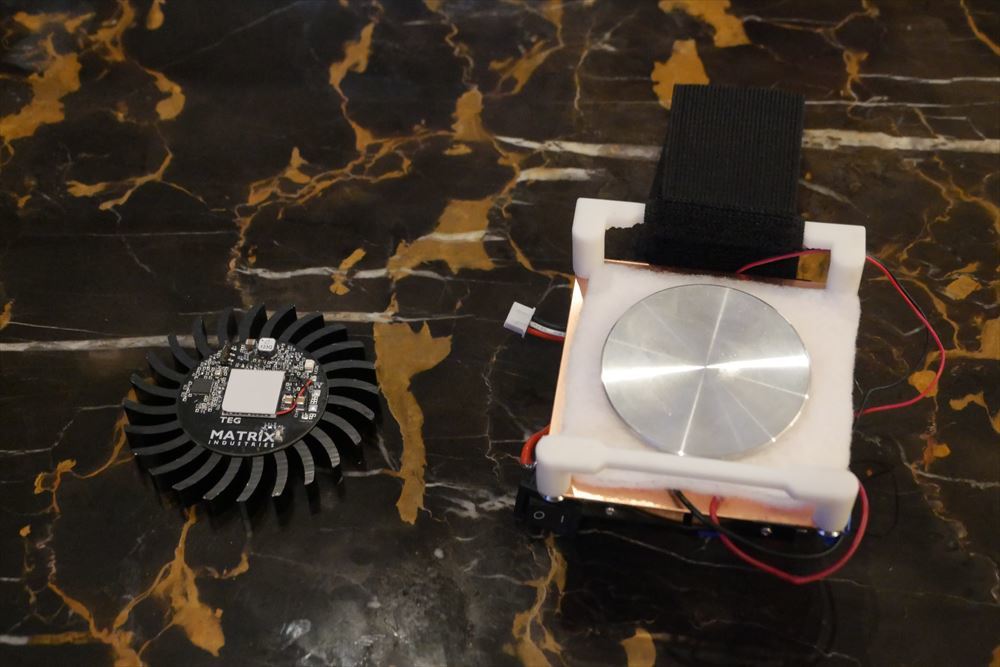 The left side generates electricity when heat is applied, and the right side cools when electricity is added
"One of the hardest things about creating a PowerWatch was how to dissipate the heat. Similarly, even with the Peltier effect, the heat inside the liquid was efficiently dissipated to the outside, No other company has the know-how of thermo-engineering to cool from the outside, which is our strength "[Douglas Tham]
Source link