Andorid
10.8-inch tablet "MatePad Pro 5G" hands-on-suitable for video conferencing with 4 microphones + Noican!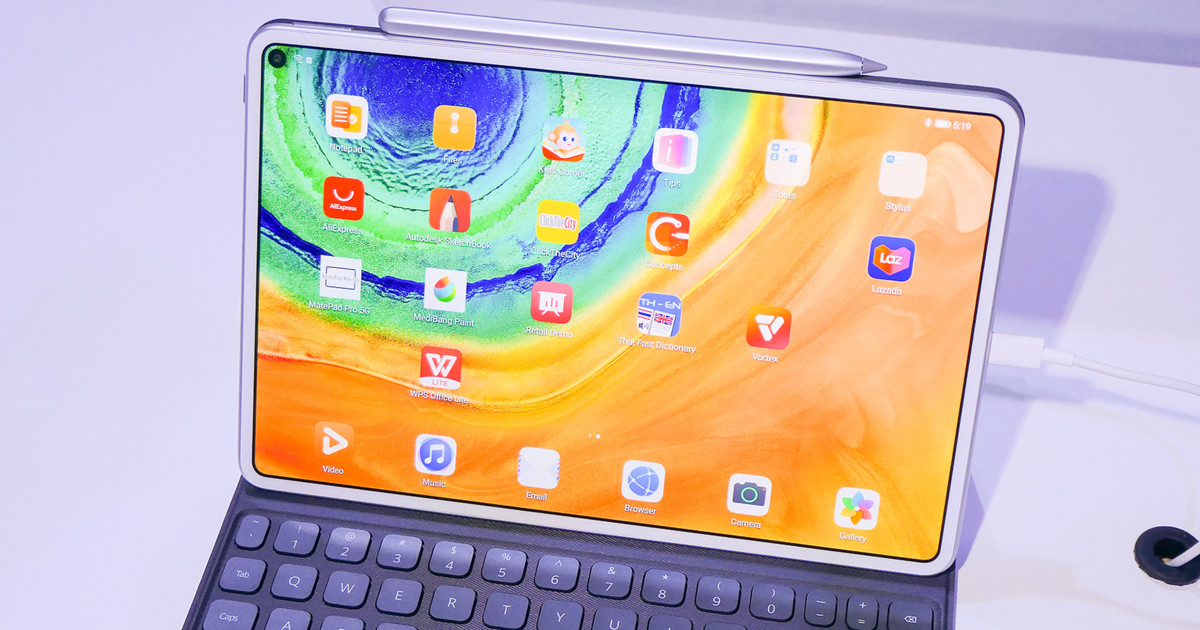 Huawei held a new product launch on February 24 [Barcelona time] in Barcelona, ​​Spain. As a new product touch & try was held locally, here a 5G compatible tablet new product "MatePad Pro 5G"Impressions.
Easy to carry even with 10.8 inch, good impression
"MatePad Pro 5G" is a tablet with "Pro" on the model name. MatePad Pro itself is a product that has already been announced in China, and a 5G model has appeared in line with this global announcement. Despite the screen size of 10.8 inches, the screen occupancy is high and it is finished in a compact size, which is a good impression. Because it is thin and light, it is relatively easy to carry [460g for regular version and 492g for 5G version].
SoC supports 5G with Kirin 990. The high performance emphasized that 5G cloud games could be enjoyed anytime, anywhere. Equipped with four speakers and five microphones. A noise canceling microphone is also installed beside the camera, and the appeal that it is ideal for video conferencing will be perfect for the current timing.
Also supports wireless charging and pen input
It is compatible with wireless charging even though it is a tablet, and has a function that can charge wireless charging compatible devices. Because it has a large capacity battery, it seems to be more suitable for use like a mobile battery than a smartphone.
It also supports pen input, and HUAWEI M-Pencil is provided. It has extensive functions such as 4,096 levels of pen pressure detection, tilt detection, and palm rejection, and it can be charged as it is by attaching it to the top of the main unit with a magnet. This is a highly convenient function that has the same functions as the iPad Pro.
Tablet that seems to be convenient even without Google application
What I felt easy to use was that when the screen was off, double-tapping the screen with the pen automatically started the note screen. You can take notes quickly.
Wi-Fi and 4G models are also available, but 5G models are the focus. The price is 799 euros [about 96,000 yen] with 8GB of memory and 256GB storage, and 949 euros [about 114,000 yen] with 8GB and 512GB. OS is EMUI10 based on Android 10 and apps are still limited because it does not have GMS [Google Mobile Service], but I felt it was a highly convenient tablet.
Source link