IT Lifehack
15.6-inch wide mobile LCD monitor "KIPD4K156" with touch panel and 4K HDR from Eian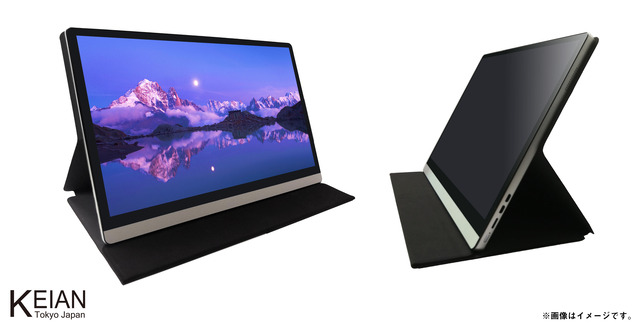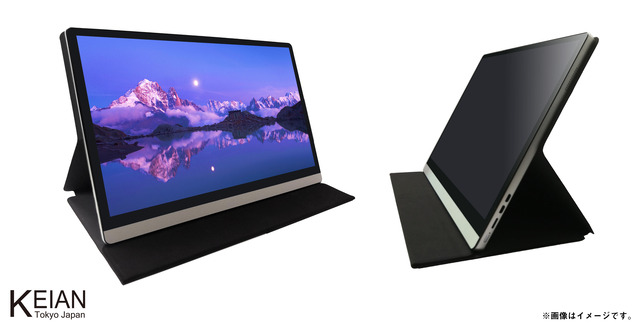 Eian will release the 15.6-inch wide mobile LCD monitor "KIPD4K156" with a touch panel that supports 4K HDR on January 22, 2020 [Wednesday].

This product can display beautiful and powerful images with 4K [3840 x 2160 pixels] resolution on a 15.6 inch high viewing angle ADS panel. It also supports HDR [High Dynamic Range], allowing you to enjoy vivid and beautiful images. In addition, it is equipped with a touch panel, and can be operated by connecting it to a personal computer. It can be used in various situations such as a sub-monitor on the go.
"KIPD4K156" supports HDR [High Dynamic Range]. It expresses the brightness of the image firmly, allowing for more natural and deep image expression. It supports video input with USB Type-C and miniHDMI, and provides the best video experience when used with HDR compatible devices. Also equipped with two microUSB ports that can be used by connecting to a PC via USB Type-C. It can be used more conveniently by connecting to external devices such as USB memory and mouse.
In addition, a leather-like cover that can also be used as a stand is included. Easy to carry and easy to assemble. Not only the cover but also a set of USB Power Delivery compatible adapter, HDMI and USB Type-C cable are included. There is no need to separately prepare cables, etc., so they can be used immediately after purchase.
■"KIPD4K156" product introduction page
■Articles related to personal computersI Read
・15.6-inch standard notebook PC "mouse F5" series with built-in optical drive compatible with latest Wi-Fi 6 from mouse appeared
・Present planning restart! Reader gift doubles to 1TB model! Chance to get an external explosion speed SSD "Crucial X8 Portable SSD"!
・Outstanding 20.7 type gaming monitor I / O data device " Gigacrylite '' which is also excellent for cospa which is suitable for sub display for PC in addition to PS4 game
・External BD / DVD / CD writer "BDR-X12J-UHD" "BDR-X12JBK" compatible with Windows / Mac compatible with BD-R up to 16x recording from Pioneer
・Refresh rate 360Hz, 6 times faster than conventional display! NVIDIA and ASUS unveil new G-SYNC compatible display for esports at CES2020!