Woman Work Style
2020 Bloomberg Gender Equality Index, 11 companies selected from Japan including DoCoMo and Kao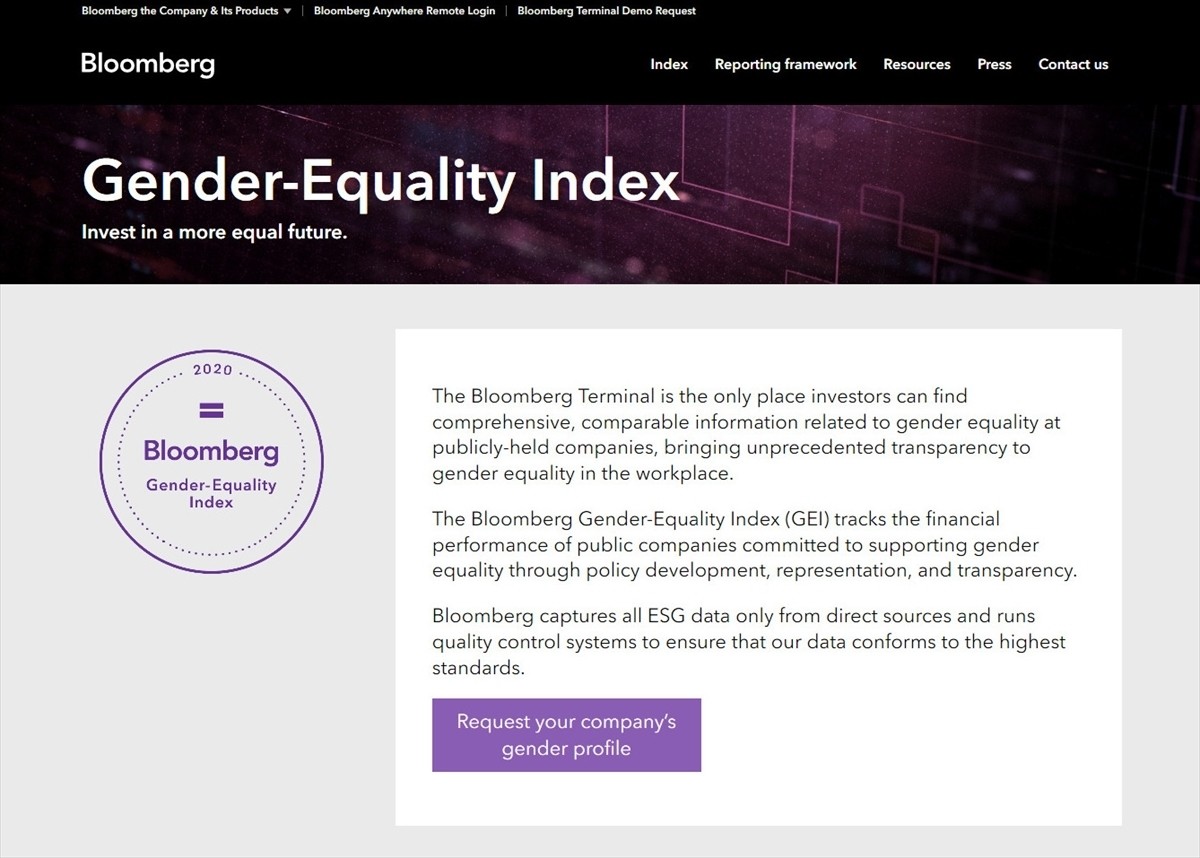 On January 21, Bloomberg announced the 2020 Bloomberg Gender Equality Index (GEI). The index selects listed companies that work to formulate and announce policies to promote gender equality and improve transparency.
Women led companies have more women in executive positions
This time, 325 companies from 42 countries / regions were selected as members of the index, a significant increase from 230 companies selected from 36 countries / regions last year.
From Japan, NTT DOCOMO, MS & AD Holdings, Kao, Shinsei Bank, Daiwa House Industry, Nomura Holdings, Pan Pacific International Holdings, Mizuho Financial Group, Sumitomo Mitsui Trust Holdings, Sumitomo Mitsui Financial Group, and Mitsubishi UFJ Financial Group Was selected.
According to the survey, several companies headquartered in the Czech Republic, New Zealand, Norway, the Philippines, Poland and Russia reported gender data for the first time. The types of indicators included in the GEI framework have also increased, with the likelihood that women will stay in the workplace after childcare leave (82%), nursing rooms in the workplace (69%), and science, technology, engineering and math for women. (STEM) Information such as program offer (64%) has been given by companies.
It has also been found that companies with women as CEOs have more women in executive roles than those with men. Women-led organizations also found that more women were in the top 10% of remuneration than companies led by men, and that they were also responsible for generating revenue.
When it comes to corporate promotions, the percentage of companies that evaluate promotional materials for bias has risen from 68% last year to 78%. About half of the companies, 46%, measure retention of female customers, and 57% surveyed gender customer satisfaction.
Source link