Headline
24% U.S. adult ownership of Smaspi, 157 million vehicles installed-one in three people use it multiple times daily
National Public Radio [NPR], a public radio broadcaster, and Edison Research, a research company, researched the use of smart speakers andAnnouncementdid. According to that, as of December 2019, 24% of U.S. adults [aged 18 and over], or 60 million, had smart speakers. And 157 million are used.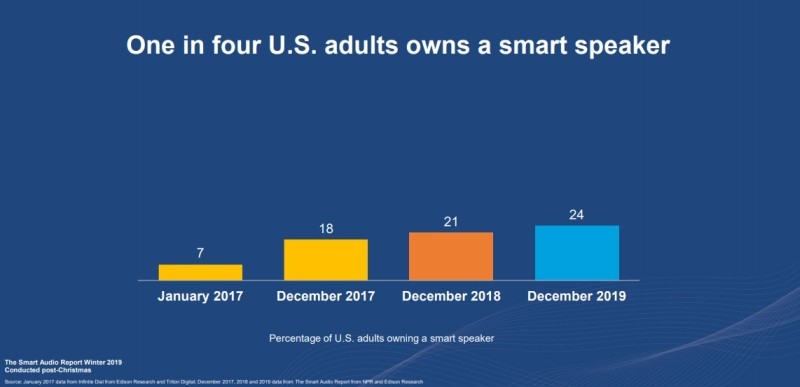 Smart Speaker Ownership [Source: NPR / Edison Research]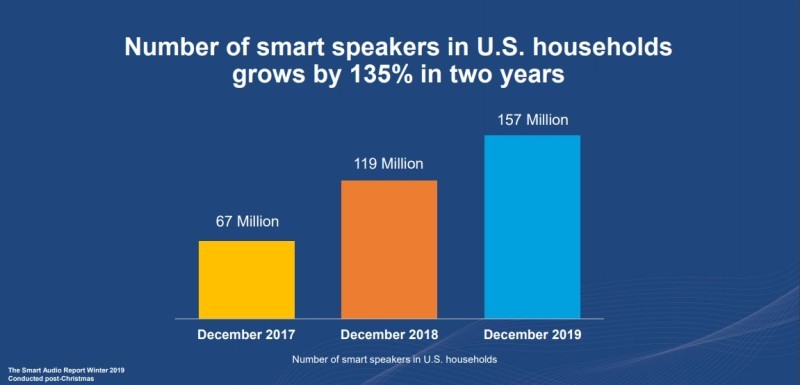 Number of units used [Source: NPR / Edison Research]
The ownership rate of smart speakers has been increasing at 7% in January 2017, 18% in December 2017, 21% in December 2018, and 24% in December 2019. The total number of smart speakers in US homes was 67 million in December 2017 and 119 million in December 2018. The average number of smart speakers in one household is 1.7 in December 2017, 2.3 in December 2018, and 2.6 in December 2019.
The most frequent use of smart speaker owners was "multiple times a day" at 33%. This is followed by "almost daily" [27%], "at least once a week" [21%], and "whether once a month" [8%]. 11% answered that they did not use it.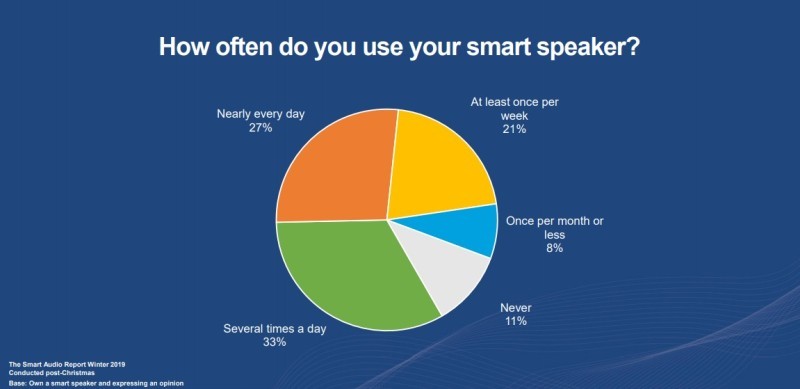 Frequency of use [Source: NPR / Edison Research]
When asked about the type of device used to listen to audio content for those 13 years or older who have smart speakers, "mobile devices" accounted for 31%, "AM / FM radio" 19%, and "smart speakers" Was the same 17% as the "computer". Other than these, "TV audio channels" accounted for 6%, "Internet-connected televisions and other devices" accounted for 5%, and "CD players" accounted for only 2%.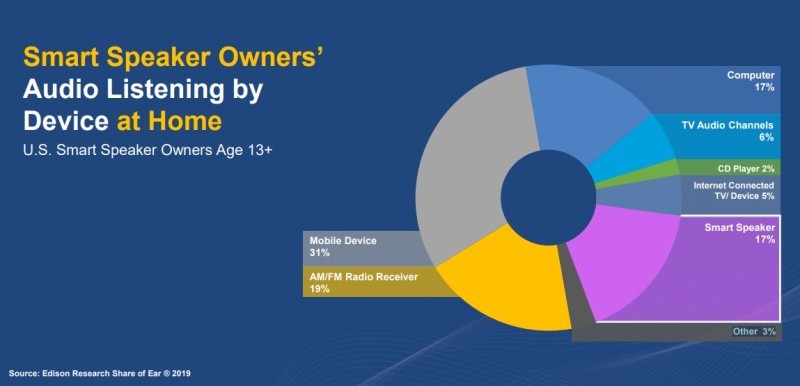 Devices that listen to audio content [Source: NPR / Edison Research]
Source link