iPhone
360 degree shooting lens for iPhone for 3,980 yen Spec computer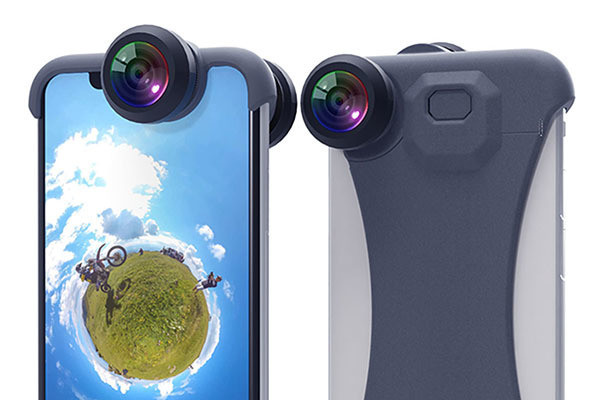 For 3,980 yen, your iPhone turns into a 360-degree camera!
Speccomputer announced on January 16 the 360-degree lens "Gurutsu 360" that can be attached to the iPhone camera. The rear and the lens are equipped with lenses, respectively, and it is possible to take 360-degree photos using the rear camera and the front camera.
Compatible models are iPhone 7/8, iPhone 7 Plus / 8 Plus, iPhone X / XS, and do not support the latest iPhone 11 series. Each model comes with its own parts and cannot be used with other models. The price is 3,980 yen excluding tax [a limited quantity price]. Release is January 30.
By attaching lenses in front and behind, you can take 360-degree photos. Since only one of the front and rear cameras works when shooting a moving image, it is an ultra-wide-angle shooting equivalent to 160 degrees.
For shooting and composition, use the dedicated application "Coolpo" [free]. When shooting a movie, the image stabilization function is enabled [up to 60 seconds]. It also has a function to post photos and videos to SNS.
Source link