Headline
3D measuring of footprints is possible with just a smartphone-Bodyize's affiliate Visualize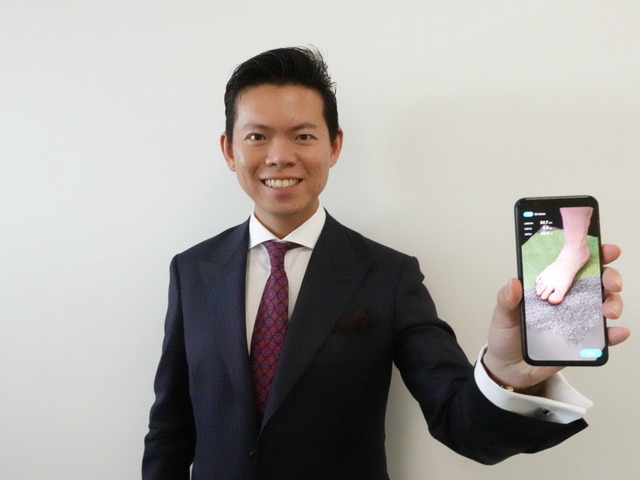 を 持 つ With technology that can measure just by shooting with a smartphoneBodygramVisualize, a new company that develops "Visualize," a high-precision 3D measuring technology utilizing AR technology, has started. Just like Bodygram, Jin Ko is the founder and CEO. Established in November 2019.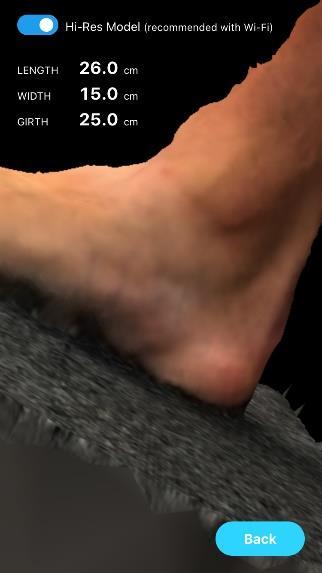 IzeVisualize is a high-precision 3D foot-type measuring technology that utilizes the latest AR technology to generate a 360-degree 3D model with a single smartphone, enabling measurement of any part of the foot.
By photographing the foot and its surroundings multiple times with a smartphone camera, only the feet are automatically detected from the surrounding background. Since the footprints are visualized in a high-resolution 360-degree view, it is possible to measure the length from the fingertips to the heel, foot width, and foot circumference.
One of its features is that it does not require large scanning machines or special matting items such as mats. There is no need for a reference to be compared. AR uses Apple's app development kit ARKit or Google's "ARCore".
"We are aiming for healthcare and retail. We will enter these two areas," said Visualize founder and CEO Jin Ko. The current error is less than 1cm compared to the case measured by hand. The target value is within 5mm. Since the accuracy depends on the performance of the camera, the latest model of iPhone or Android is recommended.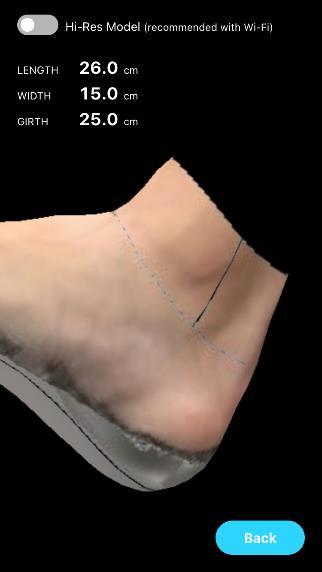 4G / 5G network mode is available. In the 5G network mode, the texture of the skin such as blood vessels can be reproduced, and more accurate 3D modeling results can be generated.
The Visualize technology is planned to be deployed in the BtoB business. Through Visualize software, partners will be able to integrate Visualize measuring solutions into their web services and apps. In addition, it supports customization of the parts where feet can be measured according to the needs of the introducing company.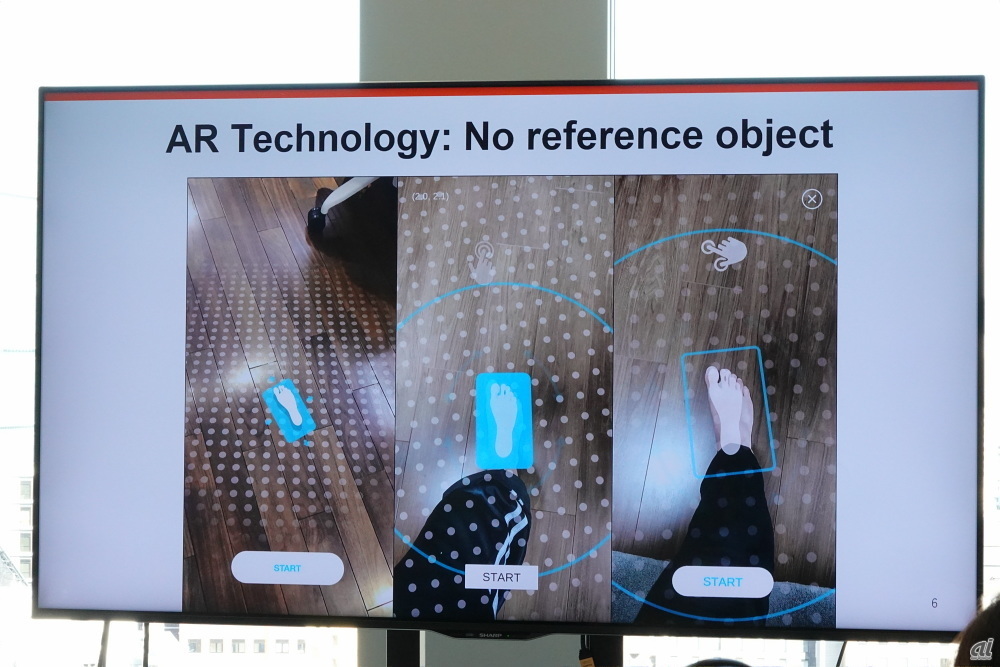 It is said that dots are virtually attached by shooting the floor, and the distance is used as a scale
方針 The company plans to offer retail and medical products such as online shoe purchases, custom-made shoes, and healthcare insoles.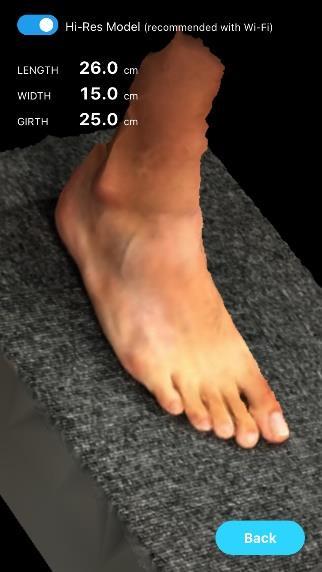 The company says that it will conduct development not only in measuring foot size but also in various fields related to people's lives such as hands and heads.
Source link