IT Lifehack
50th anniversary of Apollo release in Meiji! The long-awaited "adult" Apollo "Apollo My Style" is now on sale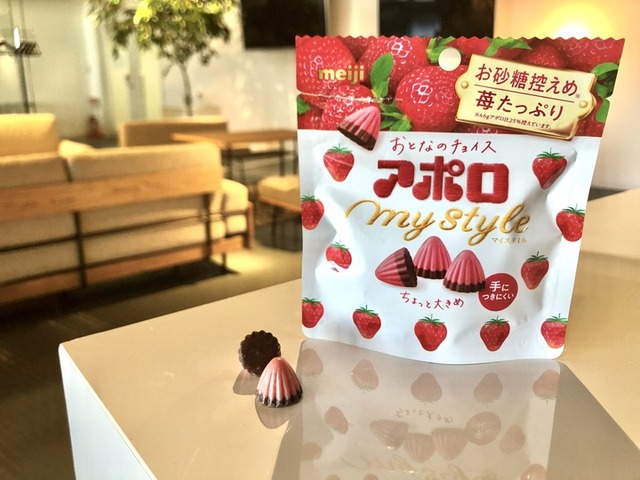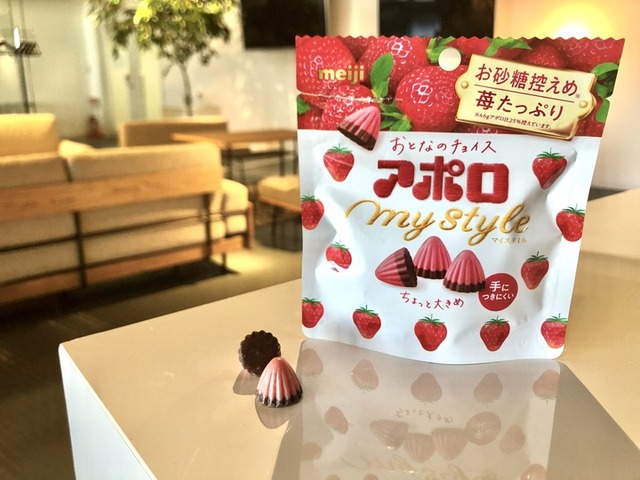 Meiji will launch a new product "Apollo My Style" for adults from the long-selling brand "Apollo", which celebrated its 50th anniversary, on Tuesday, February 4, 2020.

■ Chocolate specifications for a little adult
"Apollo My Style" is a chocolate for adults that combines milk chocolate with modest sweetness and rich strawberry cream. Compared to normal "Apollo", it cuts sugar by 25% and keeps the sweetness low, while the strawberry taste remains firm. It's a bit bigger and easier to pick up, and it's finished with a hard-to-reach coating, so it's perfect for eating between work and commute. In addition, the adoption of a pouch package with a chuck makes the product easy to carry around.
■ Apollo chocolate 50th anniversary special project
In addition, as a special project commemorating the 50th anniversary of the launch of Apollo Choco, "meiji Apollo x CLUB HARIE Bonbon," a collaboration product with the Western confectionery CLUB HARIE Chocolat Apollo Present Campaign "will start on February 4 [Tuesday]. In this campaign, if you apply for a purchase receipt of "Apollo My Style" of 300 yen or more as a sip, 100 people will be drawn by lottery "Bonbon Chocolat Apollo" which can only be obtained at department store specialty shops. "Bonbon Chocolat Apollo" will be exhibited at "Salon du Chocolat Tokyo" which will be held from January 26 [Sun].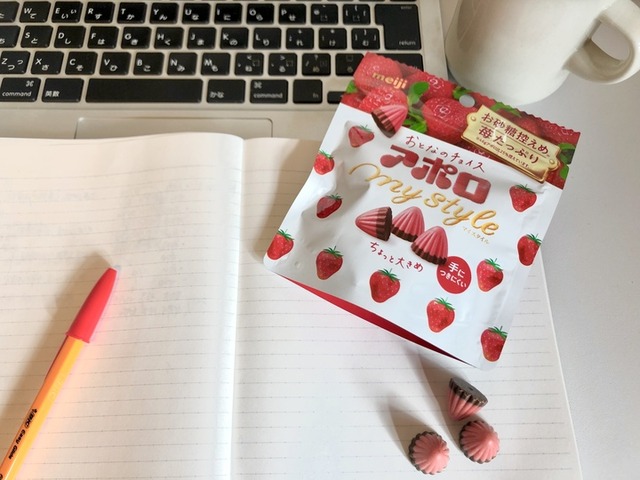 ■"Meiji Apollo x CLUB HARIE Bonbon Chocolat Apollo Present Campaign" Special Site
■Articles related to cultureI Read
・This guy moves! The "Mobile Suit Gundam" 40th anniversary project "GUNDAM FACTORY YOKOHAMA" to move the full-scale Gundam will finally open on October 1, 2020
・Hey! Do you know Saku City, Nagano Prefecture? Hyper Jizo, who speaks when you pray, appears! ? "Jizo Medical Checkup" started at Saku City City Promotion in Nagano Prefecture!
・"Tomica" 50th anniversary TV animation "Tomica Kizuntai Earth Granner" broadcast from April
・National tour information is also lifted! Fans are excited at the mini-live before the broadcast! "Mirai Bunka Village Kishi Yosuke's Startup" Public Live Broadcast Event Report
・The 4th new Tokyo Metro "Find my Tokyo." CM featuring Satomi Ishihara will be released in advance with the title "Kinshicho-a city where the world and Nippon can be more connected"!

Meiji
2019-10-01