Motor
69 year Toyota 2000GT 1 running around Yokohama Chinatown
Old cars look great in Yokohama Chinatown. In 2010, it was selected as a relay point for Rally Japan, and old cars from all over the world passed through Chinatown Boulevard. The same is true for the Toyota 2000GT, a representative Japanese car.
The owner, Mr. Liang Baoqiang, has inherited his mother's store that came to Japan 5-6 years before the Pacific War and became known nationwide as a noodle shop. With the success of my job, I thought about buying the 2000GT that I wanted from the beginning, but I searched for it, but I couldn't find a good vehicle. That should be it. Production is only 337 units. It was a story before the boom of the old car, when the business was not thriving.
Then around 1993 when a long time passed, I found a 2000GT with a total mileage of 18,000 miles in one corner of a US used car magazine that I happened to see, and asked a friend in the US to see the degree To get. Then I heard a reply that it was surprisingly very good and purchased it immediately and transferred it to Japan. The engine and chassis were good because of the dry US climate, but the paint on the body was peeled off in some places, so I decided to repaint it with a genuine color. In addition, restoration was done including replacement of consumables, but there was no need to make any major repairs.
Mr. Liang, who thinks it 's important to ride, will usually use it after restoration, and use it to go back and forth between his home and the shop. It became famous as Toyota 2000GT running around Chinatown. "I'm proud of the children who didn't understand at that time. I was really happy about this," said Liang. Today, Toyota 2000GT is running lightly in footwork.

The characteristic of the previous model is that the Foglan prim is thick and there is no sense of unity with the grill. This is a big difference between the previous and late stages.

Retractable headlamps that were synonymous with super cars at the time. Some of the prototypes had fixed headlamps.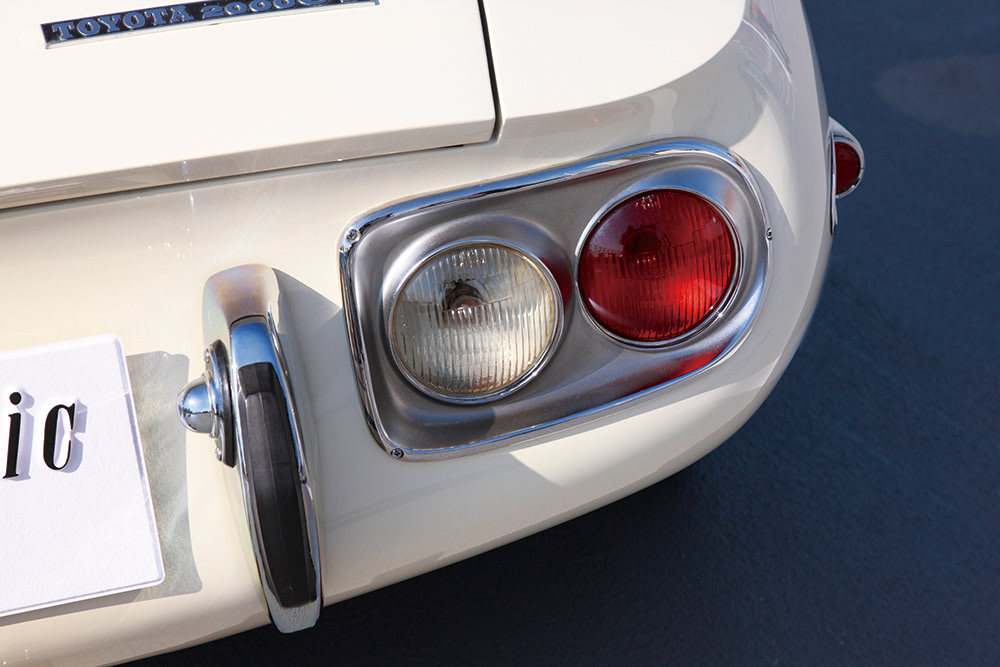 A design not found in domestic cars at that time, with the minimum necessary equipment.

At both ends of the bonnet, there are slits for removing hot air from the engine room. The bullet-shaped fender mirror is plated except for the mirror, where the angle can be adjusted.

Under the fender mirror, the cloisonne emblem is attached to the center of both side slits.
Posted: Nostalgic Hero April 2011 issue vol.144 [All information in the article is current at the time of publication]
Source link