Technology
A big turning point in the adult industry, how will adult videos change in the future?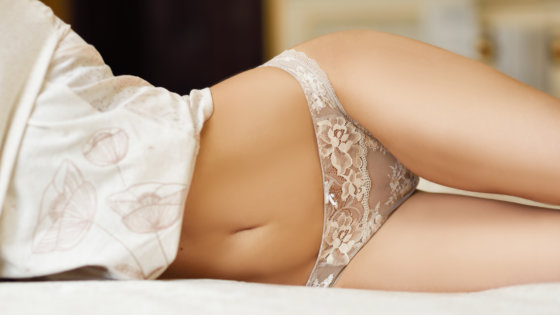 A big turning point in the adult industry, how will adult videos change in the future?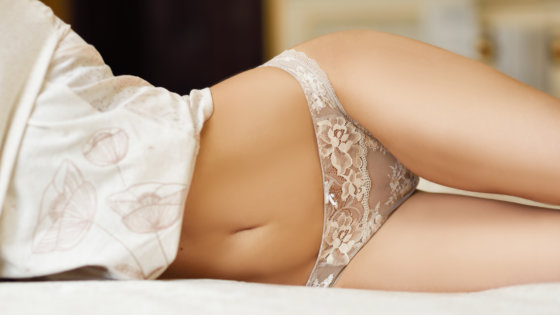 Due to the epidemic of the new coronavirus infectious disease (COVID-19), urban blockades and curfews have been issued, and many industries, mainly the tourism industry, have suspended their activities. The production of adult movies is no exception, and studio production has stopped because many people have to come together and come into contact with each other for shooting. However, this does not mean that all AV actresses are in distress, and some of them, on the contrary, have increased their earnings. In the face of social headwinds, new forms of technology-based porn are emerging.
Porn Takes On a Personal Touch in the Pandemic-The Ringer
https://www.theringer.com/2020/5/27/21269951/porn-coronavirus-pandemic-onlyfans
Little Puck, a Chicago-based cosplayer and adult actress, delivers adult movies on a monthly basis through the membership-only SNS service "Only Fans", and many of them are subject to urban blockades and curfew. It has succeeded in making a profit. Puck, who registered with Only Fans in January 2020, increased his earnings from about $ 2,000 (about 220,000 yen) a month to $ 7,500 (about 800,000 yen) in April. Even before registering for Only Fans, Puck registered with the streaming service " Many Vids' 'that can directly sell his adult movies and sold $ 10,000 (about 1.1 million yen) a month, but Only Fans' revenue is in it It is said that the force is comparable.
Even before COVID-19 became popular, social media like OnlyFans, ManyVids, and Snapchat have been used by adult actresses. Because these platforms do not involve a studio, the actress's profitability will increase and the autonomy as a content creator will increase. The COVID-19 pandemic has accelerated the already existing trends.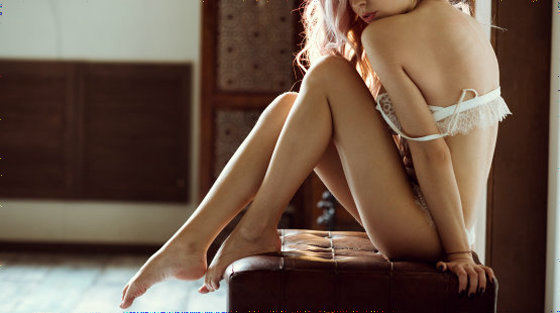 In this way, there is a big shift from the studio to performers in the adult industry, but such a big shift is not uncommon. For example, the change from "VHS to DVD to Blu-ray" is one of them. In addition, the number of websites that distribute free content such as Pornhub and Xvideos has increased in recent years, and highly profitable media such as DVD have collapsed, which is a big change. As a result, many companies that were producing adult DVDs were forced to go out of business, and Pornhub's parent company MindGeek and WGCZ Holding, which runs Xvideos, acquired more and more popular studios.
Also, the idea that adult actresses deliver content to fans is not new. Since 1997, nude shows by webcam and telephone sex have been provided. However, many modern platforms take the form of subscriptions, which allows fans to pay a monthly fee to receive services from their favorite performers. It follows celebrity's Instagram Live and Twitch, where they interact with their fans, and Cameo, who can receive personal messages from celebrities.
Especially, the momentum of Only Fans that appeared at the beginning is tremendous. OnlyFans is not originally dedicated to pornography, but it may be used by fitness instructors to make moneyHas been reportedHowever, regarding adult contents, it is now called "porn direct sales place".
What is the reason why the distribution of sexual contents increased by membership SNS until it was called "Portrait direct sales place"? -GIGAZINE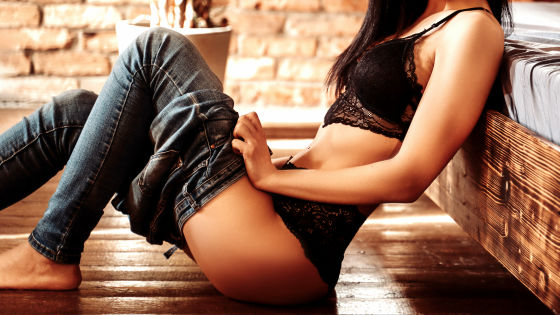 As of March 2020, OnlyFans has 20 million subscribers and 200,000 content creators.I haveHowever, its growth has increased dramatically since "social distance" began to be a problem, and 3.5 million subscribers and 60,000 content creators registered in March alone. Before the city blockade, Sophia Rose, who was flying around the world as an adult actress, started delivering content for $ 14.99 a month (about 1600 yen), but in the beginning of April there were 400 subscribers, Reported that it reached 1,000 people in the middle of May. In other words, Only Fans alone has monthly sales of 1.6 million yen.
However, there is also a problem with Only Fans. Puck says that the rules for content creators are not specified in OnlyFans, they change frequently, and there are bugs. In addition, OnlyFans responds to requests by phoneCall girlRegarding the account by, even if it is not for the purpose of providing the service as a call girl, it is said that the treatment is taken to disable the page and hold the revenue even if the account is specified. And in the beginning of 2020, a data leak occurred and the content creator was identified with an addressHarassedIt has also been reported.
Despite these disadvantages, the reason why Only Fans is highly supported is that the content creators can earn 80% of their sales, which is high profitability. This is far higher than the revenue share of similar services. Another reason is that consumer needs have changed. Puck tried to sign up for OnlyFans three years ago, but at that time ManyVids was a much better source of income, so he immediately stopped using OnlyFans. However, in January 2020, ManyFan has restarted OnlyFans after making money with OnlyFans. We have succeeded in producing a great profit here.
In a typical studio shot adult movie, the actress earns $ 800-2000 (about 86,000 yen-220,000 yen) per shot, and only $ 300 (about 32,000 yen) for newcomers. Not even. Also, since the actress is not paid for the usage fee of the right, the profit will be that much once the shooting is finished.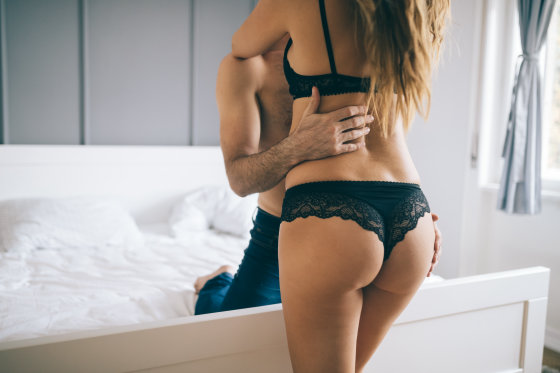 For this reason, some adult actresses have established a style of using "studio-shot adult movies" as a place to create new fans and earn a stable income through a subscription service. Bigger than averagePlus sizeMr. Rose, who is active as a porn actress in the studio, is one of them, and although shooting in the studio is a small part of the total income, 15,000 to 20,000 followers on Instagram and Twitter every time they appear in the movie in the studio It is said that he continues to shoot in the studio as the number increases.
Also, OnlyFans is attractive because you can earn more than your subscription fee by conducting private sessions through video services, phone calls, and custom content. The need for "amateurness" in pornography has long been great, and there are cases where actresses who are not actually amateurs make a sense of amateurness and make a lot of money by contacting fans.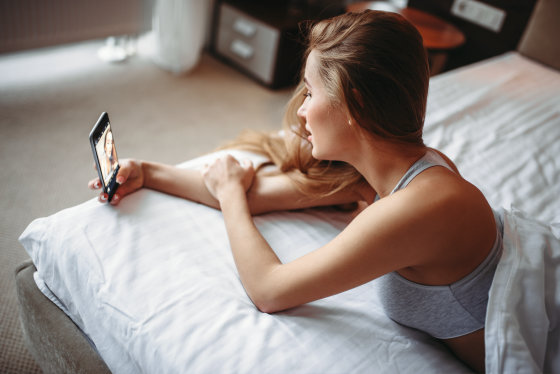 On the other hand, the value of studio photography has not disappeared. Bree Mills, director of the streaming service "Adult Time", which has 100 channels that broadcast original content, has been forced to stop due to the COVID-19 epidemic, but it still said, "We use original methods to create content. We are looking at what to do.
With the emergence of websites like Pornhub, many studios were not active on emerging platforms and closed down. "By 2020, talented people who understand the big picture will survive," says Mills. No matter how the industry evolves, studio photography as a "brand" will not disappear, and studio photography will be beneficial for actresses who want to boost revenue and popularity. Studio performers may need to rethink many things, from content content to payment, as performers become more powerful than ever, but still hopefully studio shoots The movie is likely to become even more popular.
Copy the title and URL of this article
Source link