Headline
A & D and Tanita form a business alliance in the field of health measuring instruments
A & D and Tanita announced on February 19 that they have entered into a business alliance agreement in the field of health measurement equipment. The aim is to leverage the strengths of the two companies to create high value-added products and enhance their competitiveness in Japan and overseas.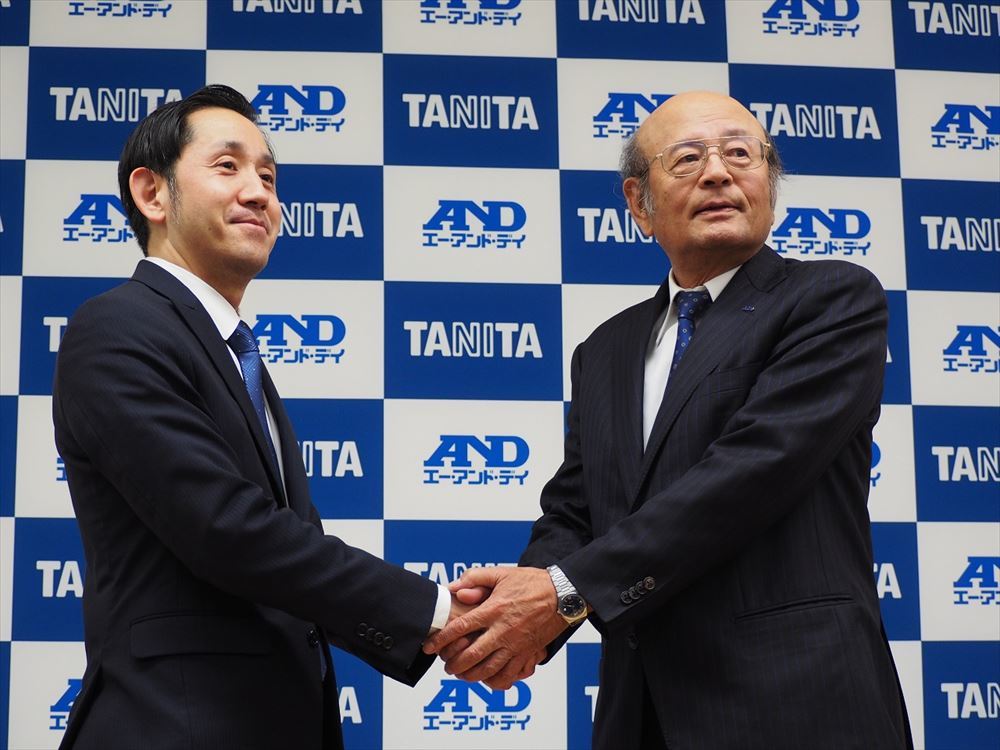 Tanita Chief Executive Officer Chisato Yata (left) and A & D Chief Executive Officer Yasunobu Morishima (right)
Provide A & D with Tanita Algorithm, the core technology of body composition measurement held by Tanita, to realize the mutual cooperation of the target devices of both companies.
ほ か In addition to accelerating the development speed of new products, the company plans to expand its product lineup in areas where the two companies have strengths. He has been preparing for this business alliance for about two years. This is the first time that Tanita has provided core technology to other companies.
A & D President and CEO Yasunobu Morishima commented on the alliance, "We aim to develop the medical business in the future. We have the second largest global market share in blood pressure monitors for home use and the number two in Russia and Canada. Wang has a large market share in North America and Germany, and handles medical sphygmomanometers for hospitals, etc. It is the only manufacturer that has been doing everything from home use to medical use. This is an important parameter in the treatment of illness and disease. We hope to promote the health business in Japan to the world through this partnership and to push forward. "
On the other hand, Chisato Yata, President and Representative Director of Tanita, stated, "Our sales point is the accuracy backed by the accumulation of measurements. Since the algorithm is unique to each manufacturer, the measurement values ​​differ from manufacturer to manufacturer, which makes user convenience more convenient. We hope that this alliance will raise the international competitiveness by informing the standards of body composition measurement technology. "
Source link