Headline
A device that provides tactile and audio feedback to Apple, the visually impaired, etc .– patent acquisition
For visually impaired people, check the existence of obstacles with a white cane and walk by relying on it. However, the surrounding conditions that can be recognized in this way are limited, and there are often problems due to lack of information. Therefore, sunglasses that convey information about the surroundingsBose FramesOr mixed reality [MR] headsetsHoloLens",Wristband"Sunu Band",suitcase"BBeepSystems have been developed.
Apple, on the other hand, devised a technology that can be applied to such systems. When I applied for this technology to the US Patent and Trademark Office [USPTO],GUIDANCE DEVICE FOR THE SENSORY IMPAIRED[Patent number "US 10,664,058 B2"]. The application date was February 27, 2019, and the publication date was June 27, 2019 [published patent number "US 2019/0196594 A1"].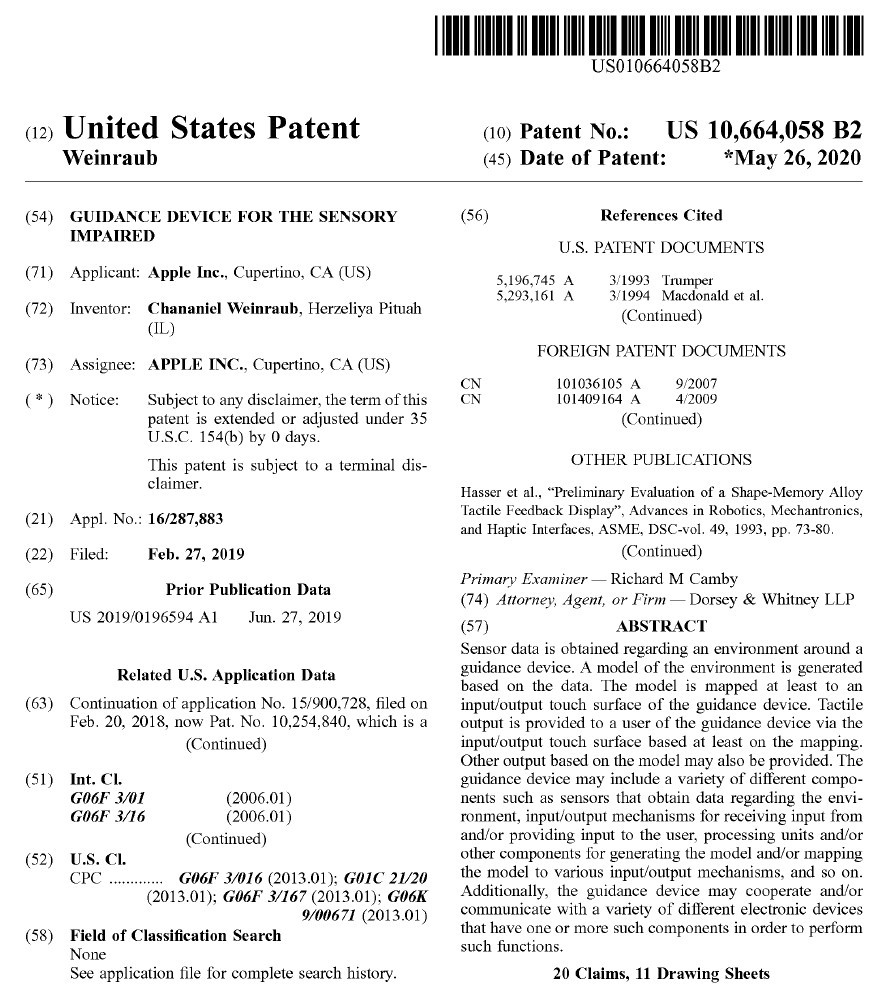 Registered Apple patent [Source: USPTO]
This patent describes the technology required for a device that conveys the surrounding situation to the visually impaired and the hearing impaired. It is equipped with a sensor that can acquire the direction in which the device is pointing and a sensor that can confirm the existence of objects in the vicinity, analyze the data obtained by both sensors to recognize the surrounding situation and use it in some way Tell the person. For example, it is possible to understand the presence of people walking nearby, the presence of running cars, and the location of traffic signals.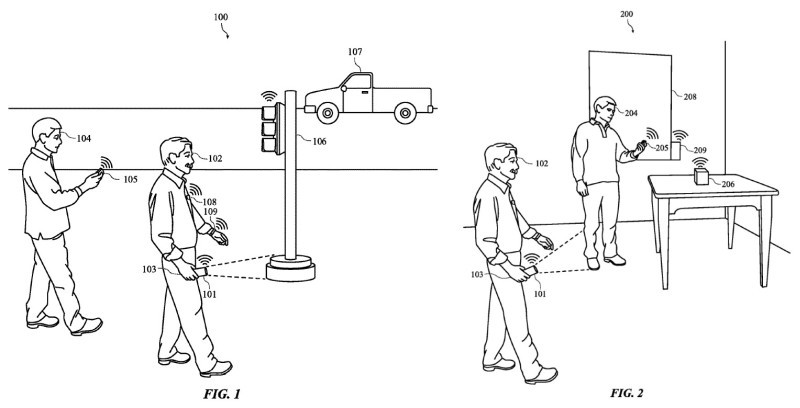 Communicate your surroundings [Source: USPTO]
In addition to displaying it on the display installed in the device, you can use voice and vibration as the information transmission method. As for the type of device, you can use a stick-shaped device that you can hold in your hand, a smartwatch, a smartphone, or smart clothes that incorporate an output device on your back.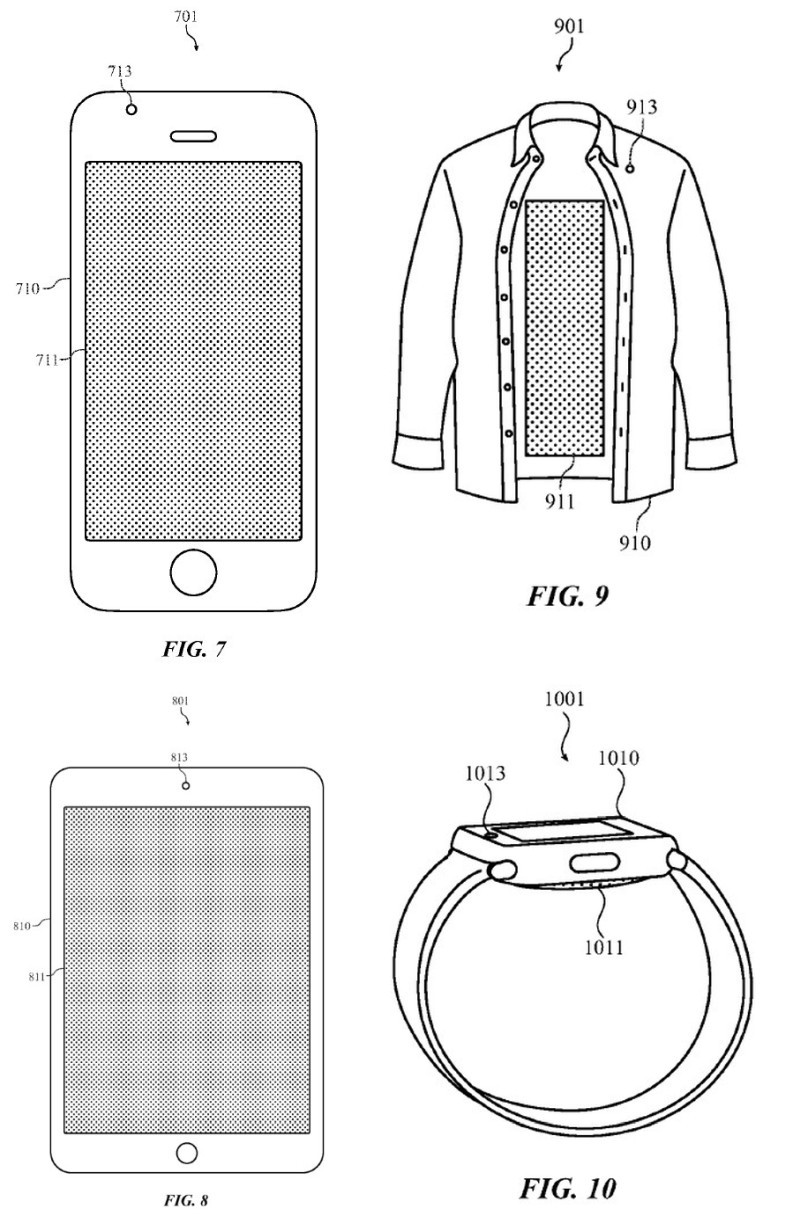 Various device types [Source: USPTO]
Furthermore, it is possible that the device of this patent communicates with another device to transmit surrounding information and inform the user.
A patent is an official document intended to protect the rights of technical ideas. Even if registered and established, it is not always used for actual products and services. In addition, many applications were filed for the purpose of making known the existence of ideas, and they were not registered and could not be published.
Source link