Technology
A movie that made a " bicycle that can physically keep a social distance '' that has been played more than 2.8 million times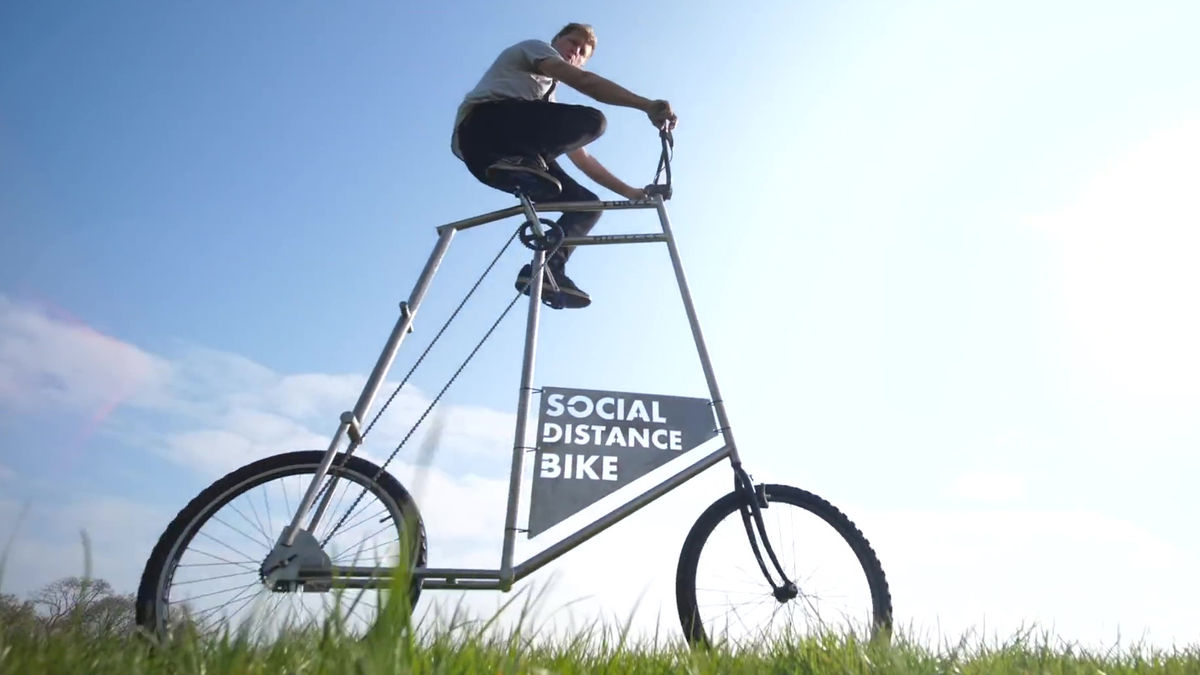 A movie that made a " bicycle that can physically keep a social distance '' that has been played more than 2.8 million times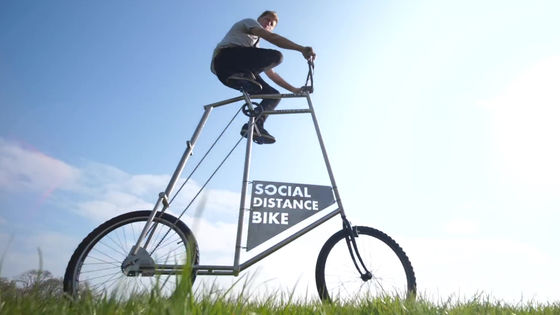 To prevent the spread of new coronavirus infection by public transportationA rapid increase in the number of people riding bicyclesHowever, as a measure against virus infectionIt is necessary to keep a distance of 10 m from other bicyclesThere are various difficulties associated with using a bicycle. Therefore,While being a YouTuberAn inventor, Guinness record holder, stuntman, and plumber with a unique backgroundColin FursHe has made a "bicycle that physically expands social distance" and released the making video.
The Highcycle-Social Distance Bike-YouTube
(embed) https://www.youtube.com/watch?v=vZFDNR9V5Nc (/ embed)
When the movie started, Mr. Furs, who could not go out and suffered from boredom, hit his head against the wall …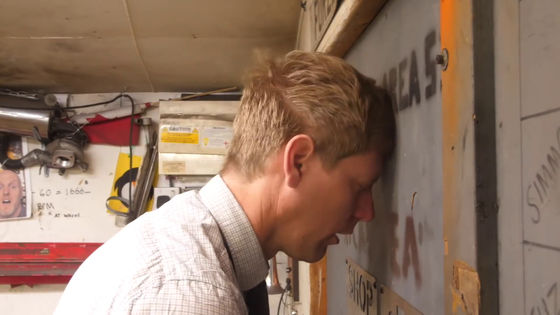 You will be shown how you are trying to get rid of your boredom by playing a trumpet.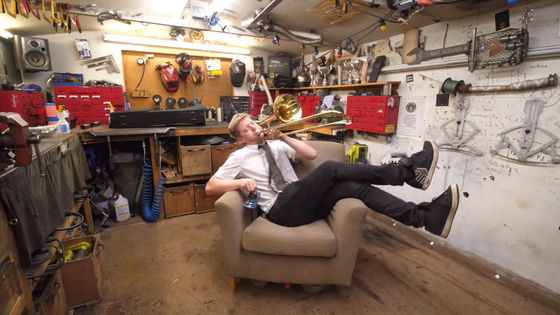 Mr. Furs described this situation as "#lockdownbreakdown(The reason is locked down due to lockdown) ".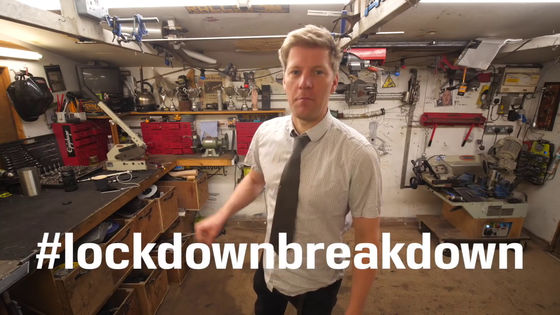 Mr. Furs, who could not stand too much bore, turned his eyes to a bicycle. However, Mr. Furs is worried, "For now it is okay to go out for exercise, but if we stick too much, that exercise may be banned" .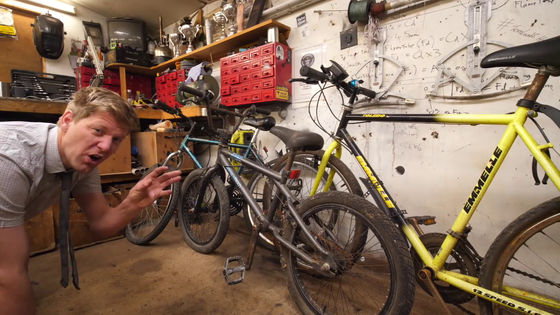 So, "with a little ingenuity, let's be able to exercise and at the same time physically separate people," Fars said.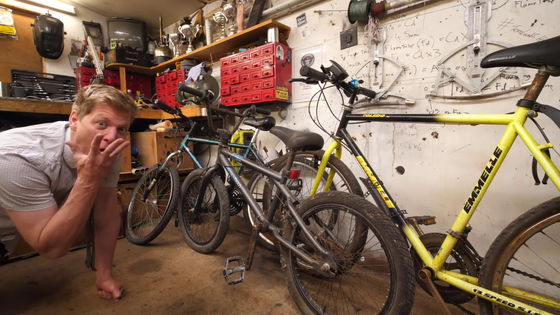 The idea is simple: "make a bike that sits high".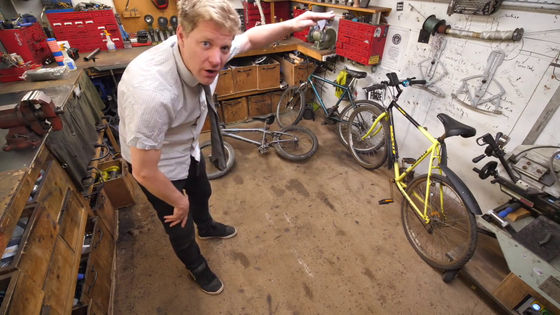 First, measure the dimensions firmly …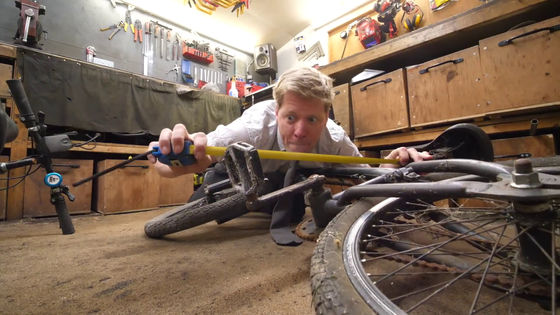 Cutting the frame of the bicycle.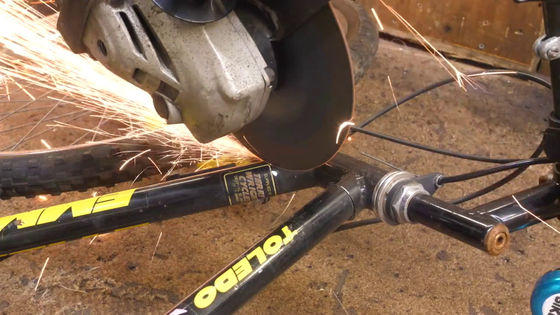 It has become a clean half.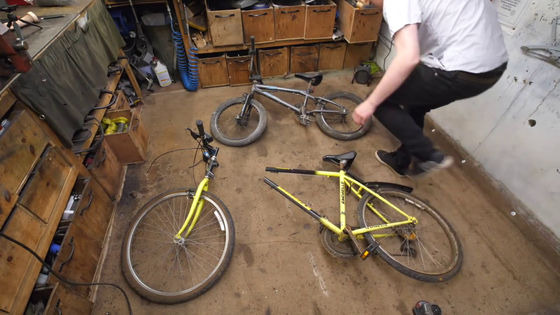 Then, disassemble the other bicycle so that it can be used as a part.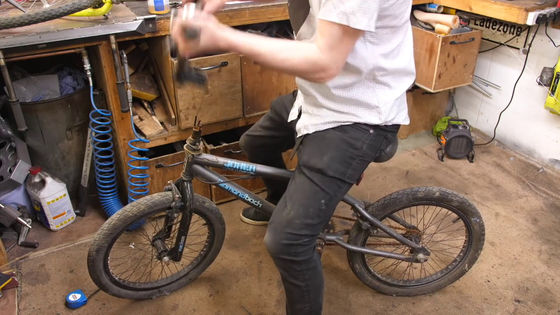 When I used a metal tube to connect the front wheel of the bicycle with the frame cut off to another bicycle, I could see what Mr. Furs was trying to do.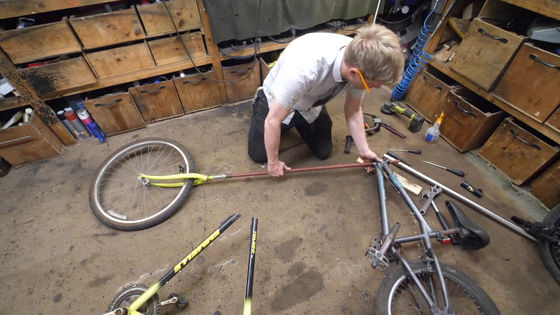 Additional metal tube is prepared.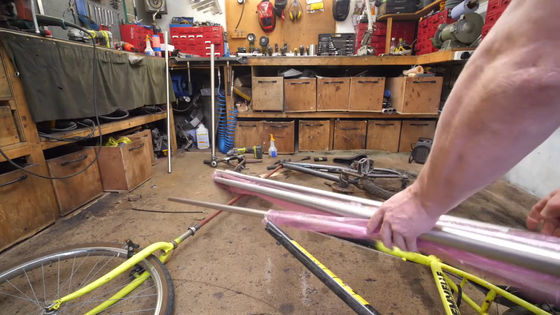 Calculate the angle firmly …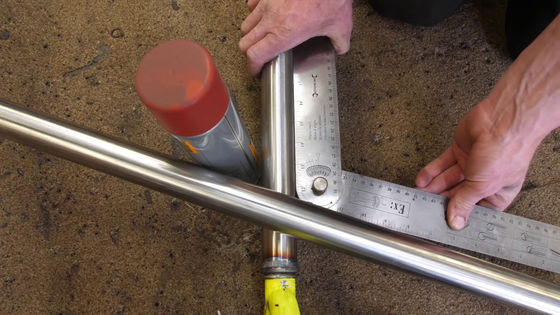 We will continue to weld.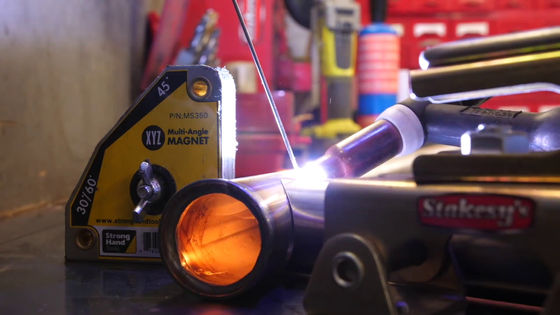 Mr. Furs is going to work while making a noise …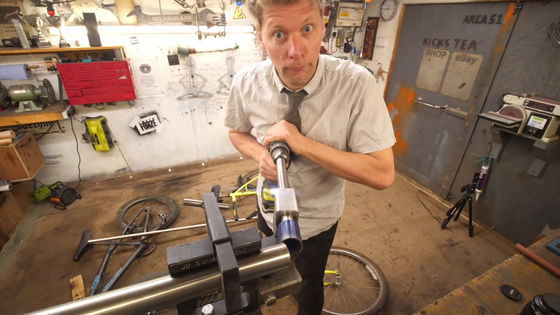 A lot of work is elaborate.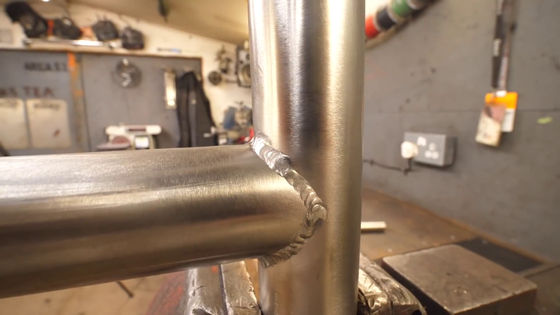 The whole picture gradually became clear.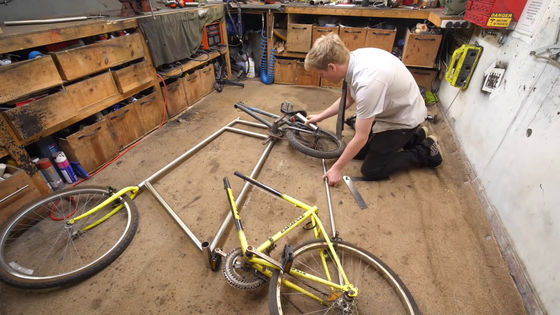 Further progress in welding and welding …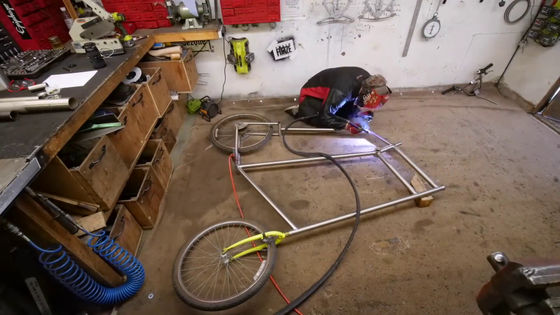 Complete.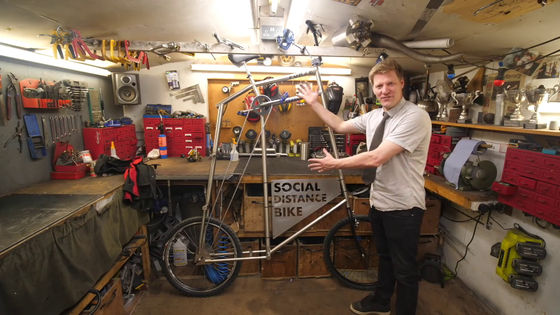 The name is HICYCLE, not BICYCLE.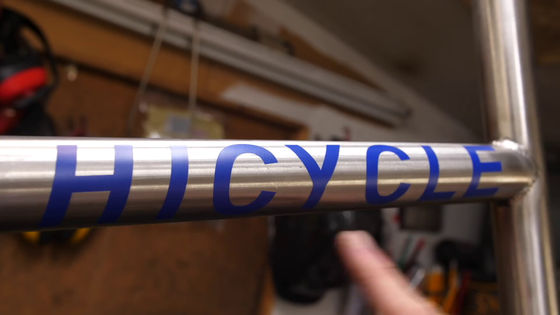 SOCIAL DISTANCE (Social distance) It is a bicycle that embodies.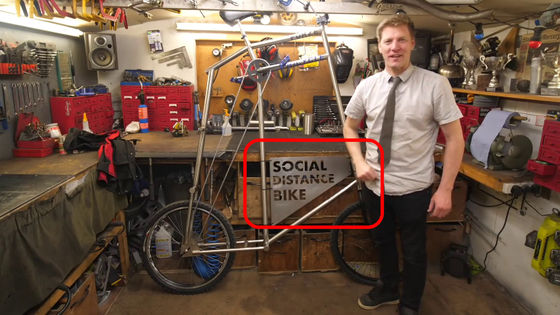 Mr. Furs who takes it outside immediately.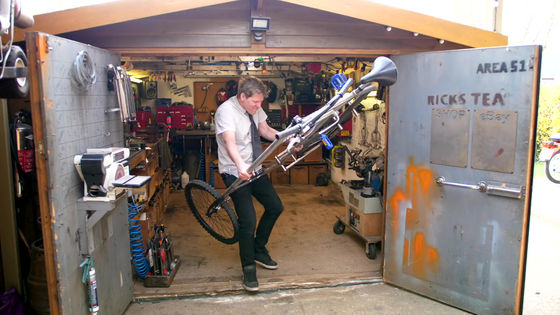 To ride HICYCLE, first lean the vehicle against the wall, then climb the frame …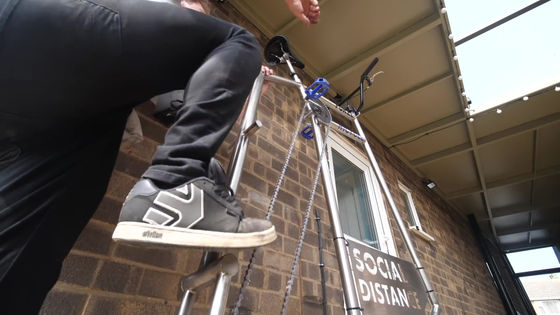 Sit in the saddle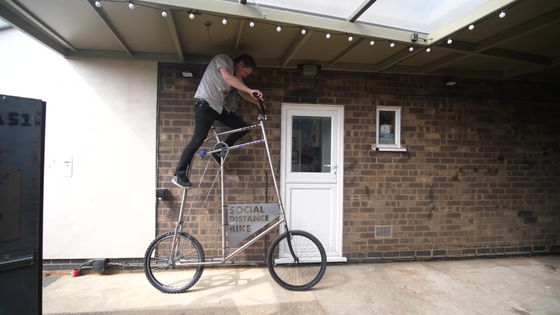 After confirming his seating comfort, Mr. Firth slammed out.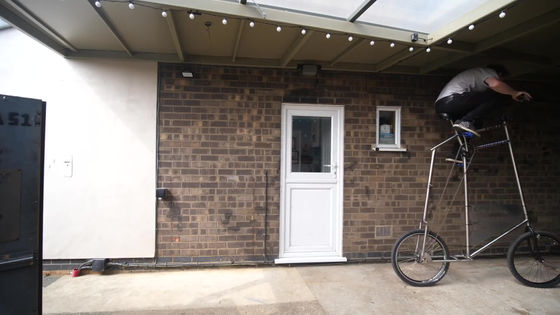 Contrary to what it looks, the car body is stable and can be turned 90 degrees without problems.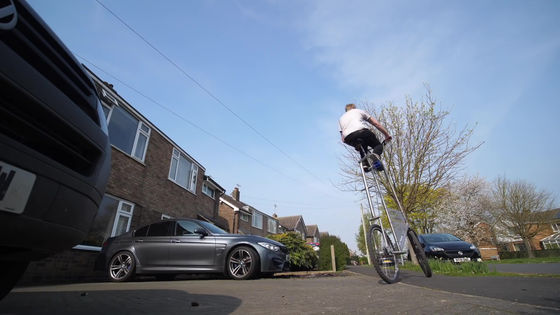 The visibility is quite high.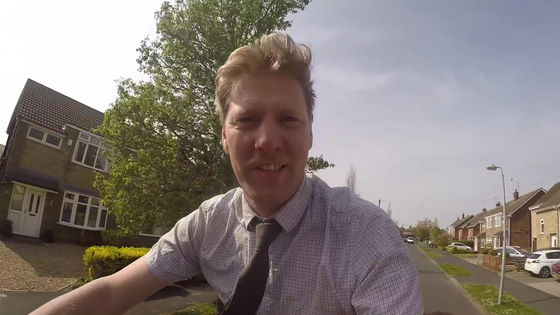 As Mr. Furs ran in a residential area with his tie fluttering, many people's attention and the smartphone's camera were pointed at.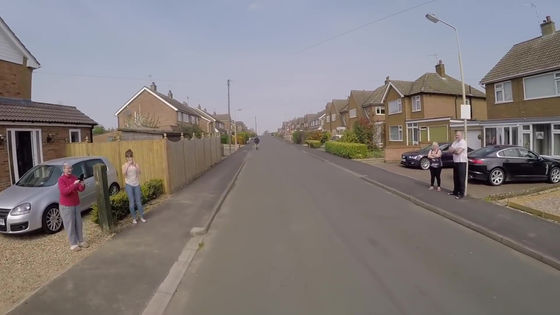 This is the picture of Mr. Furs taken with the smartphone of the residents.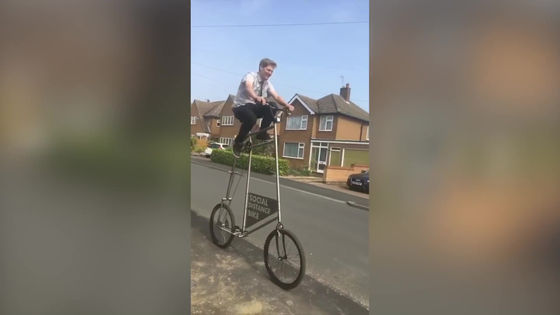 Mr. Furs is also happy that "social distance brings a smile."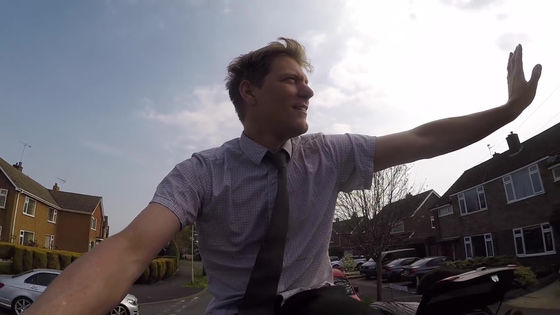 Of course, I'm not going out unnecessarily. When you get off HICYCLE using the signboard of a daily necessities store ……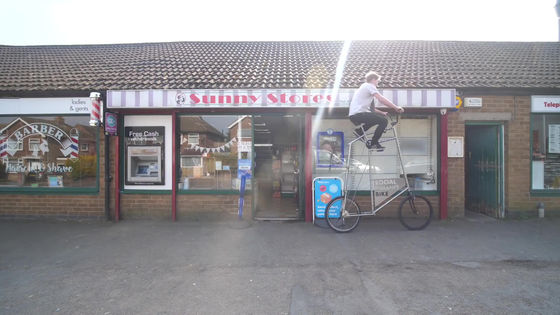 Purchase food and more.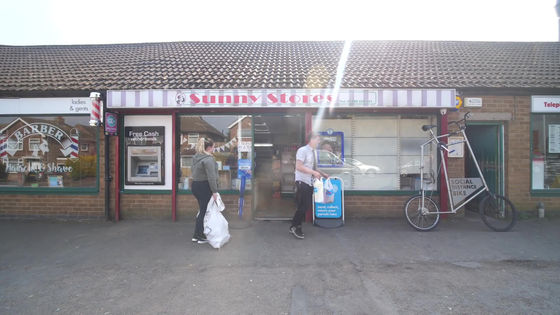 The bag is attached to the bicycle with a cable tie so you don't have to worry about dropping it.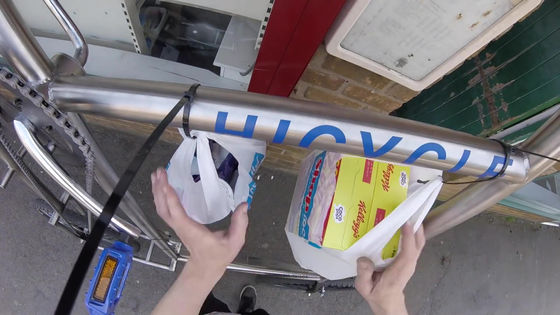 When he arrives at home, Mr. Furs throws the food he bought directly into the room on the second floor.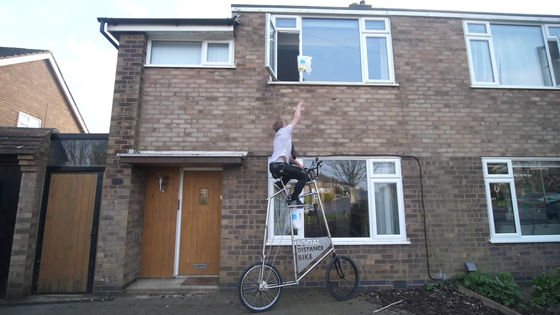 I also enjoyed the exercise under the blue sky, which was my original purpose.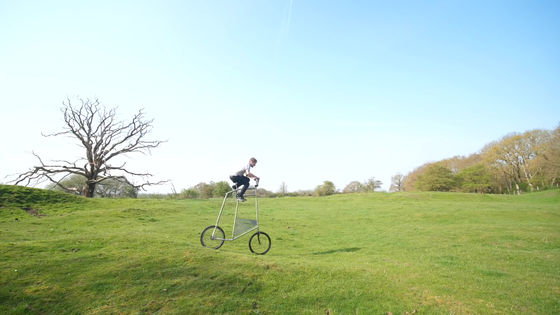 Mr. Furs also made a bicycle with a height of 4.5 m about 6 years ago.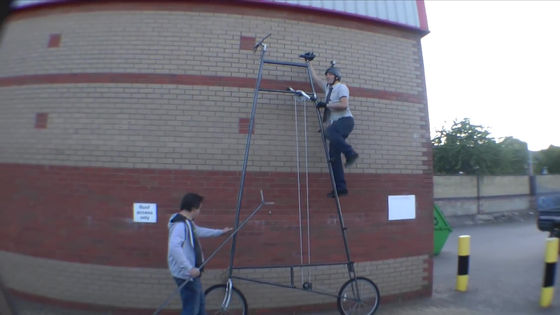 "I'm not a coward," said Fers, who was a little scared to drive a bicycle over 4 meters.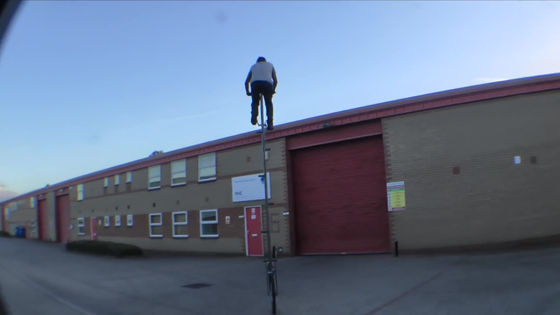 It is said that Mr. Furs is approaching the 10th year since the movie that makes things in this hut has been released, but he is planning to challenge various things further.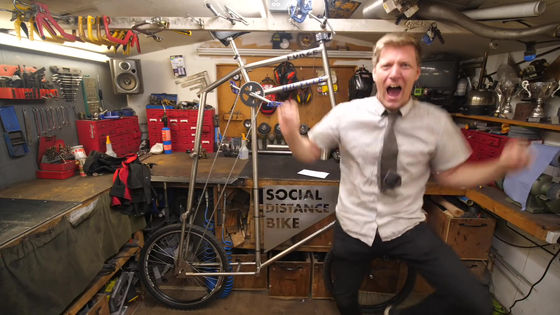 Copy the title and URL of this article