Technology
A shoemaker who has lost the thumb of his hand transplants the " thumb of the foot '' into his hand and returns to work
A shoemaker who has lost the thumb of his hand transplants the " thumb of the foot '' into his hand and returns to work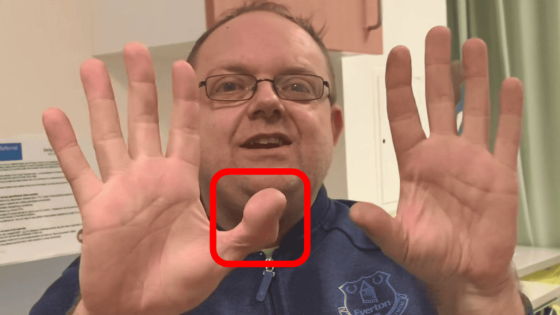 A shoemaker man who has lost his thumb in an accident says,Transplant the toe into the hand"It has been reported that she was able to return as a shoemaker safely after the operation.
Toe-rrific hand surgery saves cobbler David's career after accident | Latest news | University Hospitals of Derby and Burton NHS
https://www.uhdb.nhs.uk/latest-news/toeriffic-hand-surgery-saves-cobbler-davids-career-after-accident-7259
In rare surgery, hospital swaps man's lost thumb for a big toe | Live Science
https://www.livescience.com/mans-lost-thumb-replaced-with-big-toe.html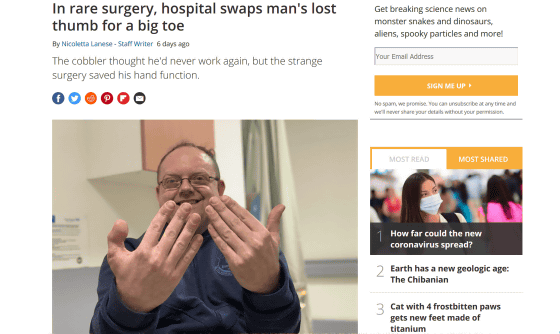 On January 9, 2019, David Lee, a shoemaker living in the UK, was working on trimming his heels at his store. However, Lee cut his thumb as a result of operating the machine incorrectly. The first thing that Lee, released from the machine, thought was not his pain, but that he who lost his thumb would not be able to continue as a shoemaker.
" I immediately knew my thumbs were bad and I was worried I wouldn't be able to repair my shoes again. '' " I cried because I thought I'd lose my store, '' Lee said. Reminisces about those days.
However, from the hospital where it was first transported,DerbyIt is inRoyal Derby HospitalMr. Lee was told that there was a surgical method of "transplanting the toe into the hand". Lee said, "I heard that if I could transplant my toes, I could do the job, and I immediately said, 'I'll do it. -I knew that Derby Hospital had the best surgical team in the country. "
Below is a movie in which Lee appears after undergoing surgery to transplant the toe to the hand. In addition, since the movie also includes the vivid appearance of the cut part, those who are not good must watch carefully.
Toe-rrific hand surgery saves cobbler David's career after accident

"I'm a shoemaker," says Lee.
Five days after the loss of the thumb, a 10-hour operation was performed and Lee's hand was implanted with a toe. This operation has been performed only a few times at Royal Derby Hospital, and some patients who are engaged in special tasks that need to restore hand function even if they lose their toes. It is said that it is done only for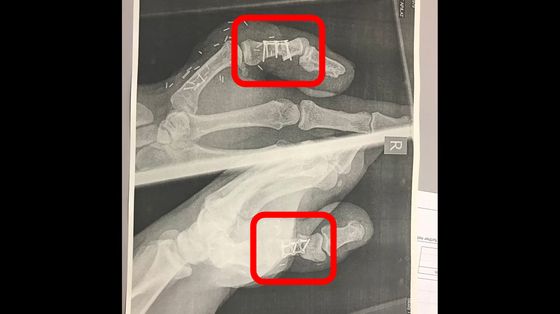 Lee's thumb after the operation has a slightly distorted shape, but since the toe and thumb have a similar structure and range of motion, it is functional and cosmetic to implant the toe. The above benefits seem to be the greatest. Patients may lose walking power by losing their toes, but this does not seem to be a major problem in normal walking.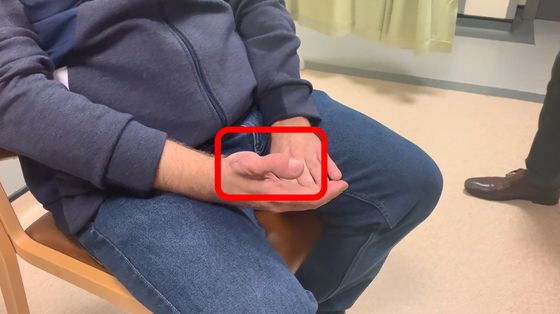 After months of rehabilitation, Lee was able to regain her grip on the implanted thumb and return to work as a shoemaker.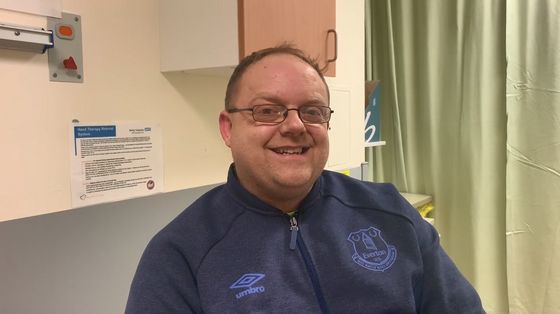 Lee measures the grip strength of the operated hand.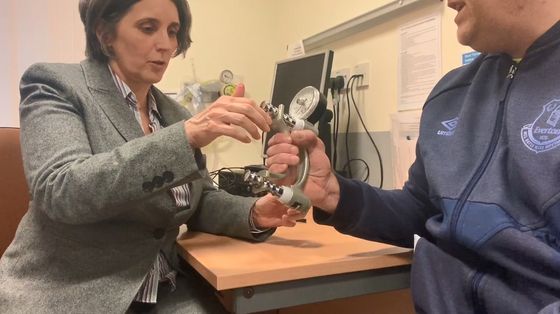 Looking at the front side of the hand, you can see that the right thumb with the implanted toe is clearly larger.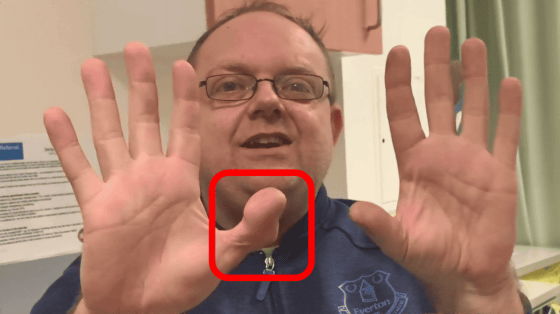 The back of the hand looks like this.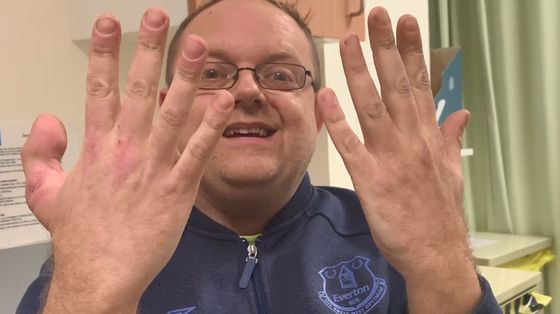 Lee is extremely pleased that she has returned to the shoemaker with the care of the hospital, and thank the hospital for her words. "I'm doing what I like again and the team gave me the chance. Without them I wouldn't be at this place today," says Lee.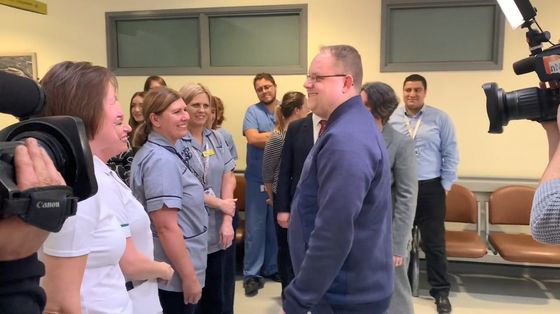 "I'm really happy to hear that Lee has started what he likes again," commented Dr. Jill Arrowsmith, who performed Lee's surgery.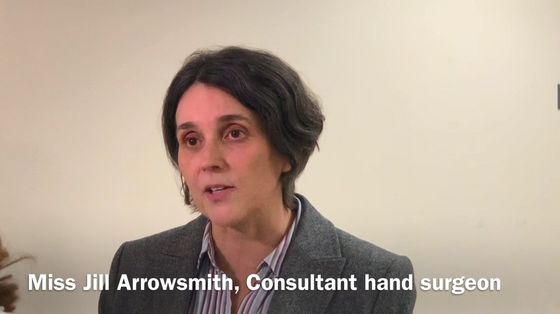 Copy the title and URL of this article
Source link