Technology
A site that sends foot images automatically generated by AI for foot fetish " This Foot Does Not Exist '' appeared
A site that sends foot images automatically generated by AI for foot fetish " This Foot Does Not Exist '' appeared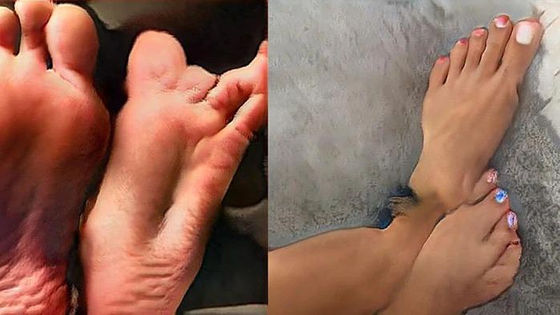 In the past, a site that can generate images of people who do not exist in this world with one touch with AI "This person does not existHas appeared, but a new " image of a foot that does not exist in this world '' is automatically generated with AIThis Foot Does Not Exist]Has appeared.
This Foot Does Not Exist
https://thisfootdoesnotexist.com/
This Website Texts You AI-Generated Foot Pics-VICE
https://www.vice.com/en_us/article/dyg8xz/this-website-texts-you-ai-generated-foot-pics
"This Foot Does Not ExistWhen I tried to access "", a message saying "If you send a text message to our AI, we will send an image of the foot" was described along with the phone number.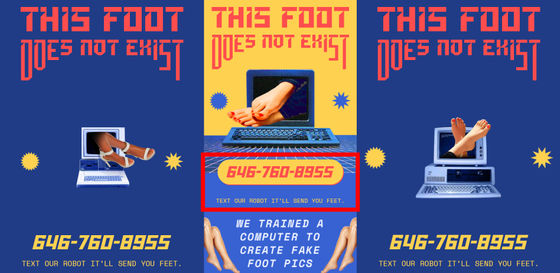 So this is the result of actually sending a text message to the phone number of "646-760-8955". Although it is considerably distorted, two images that can be recognized as feet are sent back.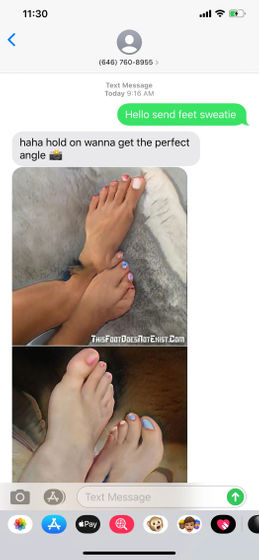 In some cases, a slightly grotesque image of workmanship may be sent.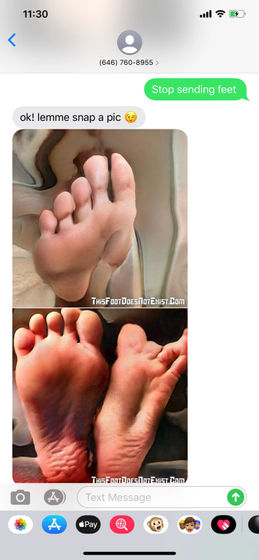 The image of the foot sent by "This Foot Does Not Exist" is the same as "This person does not exist"Hostile generation networks(GAN)Is an image of a foot that does not exist in this world. The site was made by a mischievous art group based in BrooklynMSCHFIn, the images used to train the AI ​​were created to share celebrity foot imagesFoot fetishSite "WikiFeet"
In response to the question "Why the foot image?" MSCHF said, "Because my feet are so hot, you surely love to see them!" "According to scientific consensus, foot fetishism is the most common bodyFetishis. The foot photos generated for niche fetishism have elements that transcend traditional pornography, but do not have the nakedness or genital exposures of shady pornography. We found the potential there, "he says, suggesting that foot fetish is a site created for foot fetish.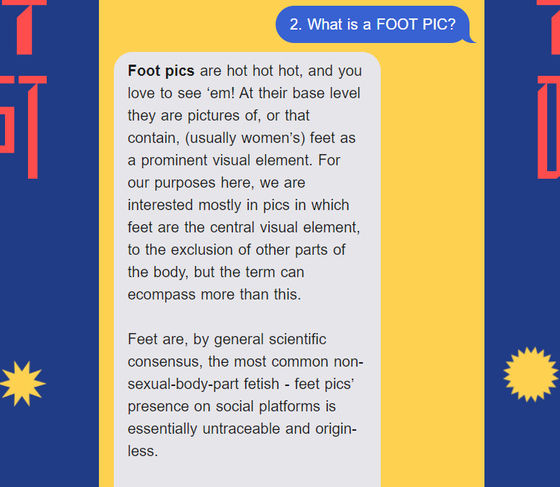 MSCHF is also a Marx economistArgili Emmanuel"Inequality exchangeTo the theory. "The appeal of the feet and the ease of spreadingAccessibilityContributes to the process of sublimating low-value content produced by non-foot fetish into something that is valuable to foot fetish. '' I argued in half a joke.
Copy the title and URL of this article
Source link