Technology
A technology "Fawkes'' that prevents AI from confusing AI by subtle processing that humans do not understand and facial images are used arbitrarily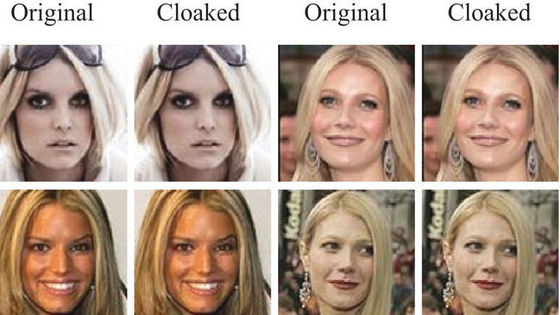 A technology "Fawkes'' that prevents AI from confusing AI by subtle processing that humans do not understand and facial images are used arbitrarily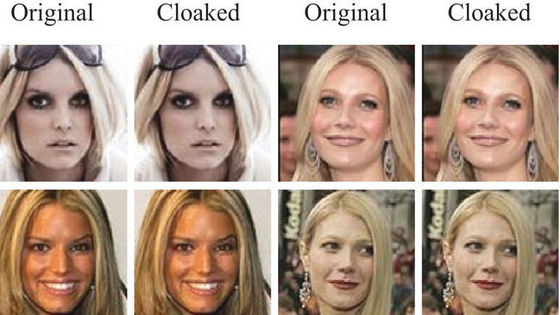 by SAND Lab, University of Chicago
Technology that prevents profile pictures posted on SNS and blogs from being collected by third parties and profiled with personal information.FawkesWas announced. Symbolic of anonymous protestersGuy FawkesUsing this technology, named after it, it is possible to perform minute processing that humans can not understand, and confuse the AI ​​of the face recognition system to make it unrecognizable.
Fawkes
http://sandlab.cs.uchicago.edu/fawkes/
This Tool Could Protect Your Photos From Facial Recognition-The New York Times
https://www.nytimes.com/2020/08/03/technology/fawkes-tool-protects-photos-from-facial-recognition.html
If you post an image on the internet, anyone in the world can access the photo, so you need to keep that in mind when uploading your face photo to SNS. However, in recent years, it has been reported that an emerging AI company has collected more than 3 billion facial photos from the internet and handed them over to the police along with personal information, so due to the development of AI face It is expected that the number of cases where photographs will be used will increase.
Google, YouTube, Venmo, LinkedIn, etc. demand that data usage be stopped by "Clearview AI'' which develops a face recognition application from more than 3 billion face pictures on the net-GIGAZINE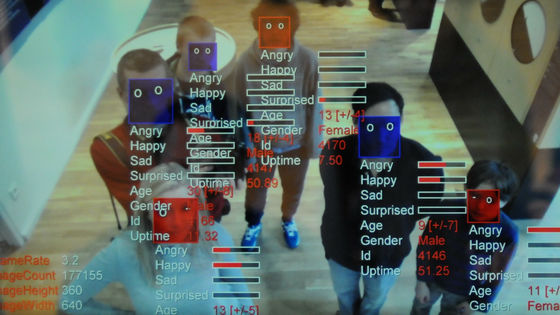 An example of "face pictures uploaded on the net are arbitrarily collected with personal information'' is reported-GIGAZINE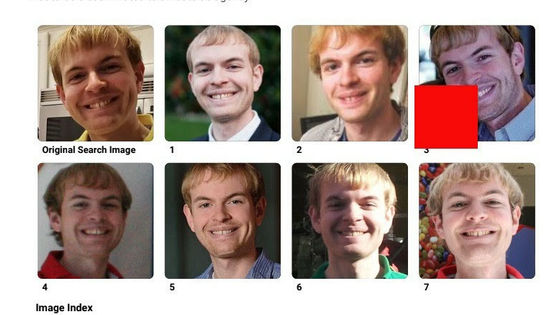 So I'm studying security at the University of ChicagoSAND LabHas developed software "Fawkes" for PCs and Macs that allows individuals to prevent AI from collecting facial photographs.
The following is an actual actress using FawkesJessica Simpson(left),Gwyneth Paltrow(Center) of the actorPatrick Dempsey(Right) Photographs of the face processed and arranged side by side. Of the two pictures, the left is the original picture and the right is the one using Fawkes, but I do not understand how it differs even if I take a closer look.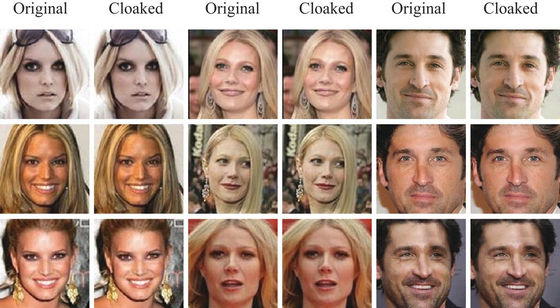 by SAND Lab, University of Chicago
Even if people do not understand the difference, AI will not know who is reflected in the picture at all. SAND Lab is actually MicrosoftAzure Face APIAnd AmazonRekognitionAlso used by Chinese public security authoritiesFace++When we verified the effect of Fawkes with the latest face recognition technology, it was confirmed that there was a 100% probability that accurate recognition could not be performed.
SAND Lab is about how Fawkes worksDeep learningCan make a big difference to the process of classifying the data, even with small changes in the input data.Hostile sampleThere is a phenomenon. The basic mechanics of Fawkes are to draw with the same mechanism that causes the adversarial sample to occur."
As mentioned above, Fawkes is a feature that even individuals can use PCs. SAND Lab provides source code for engineers on GitHubOpen to the publicBesides,Fawkes Official SiteWe have released executable files for Windows and macOS at.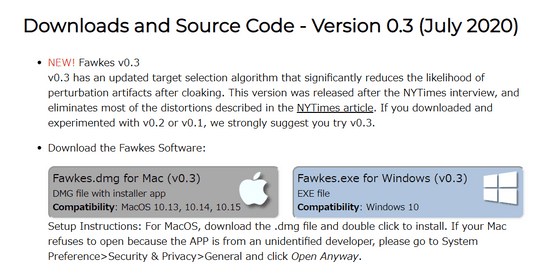 However, at the time of writing the article, it freezes even when using the executable file version for Windows, so I could not process the image properly. The version of the executable file is still "0.3", and it is said that it is updated frequently, so I would like to expect future updates. SAND Lab is also currently preparing a program to verify that the protection features at Fawkes are actually working.
Copy the title and URL of this article
Source link