Headline
A tentacle-inspired tentacle robot, developed by Harvard et al.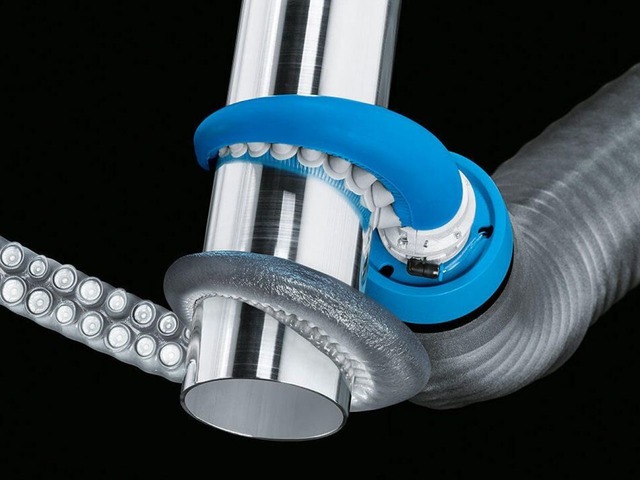 Octopus, open the lid of the bottle, use the underwater camera,Use your wisdom to escape from the aquariumit can. The octopus is intelligent and good at manipulating things, thanks to its wonderful tentacles. The development of a robot similar to this octopus has come a little closer to realization.
Provided by: Bertoldi Lab / Harvard SEAS
Harvard School of Engineering and Applied Sciences (SEAS) and a team of researchers at Beijing Aviation University of China have developed flexible robot tentacles with suction cups that can adapt to a variety of situations.
汎 用 This general-purpose robot can grasp, hold and lift various things. Two valves are used to control the arm bending function and to operate the suction cup. Harvard University has released a video showing the robot grabbing everything from walnuts to balance balls.
(embed) https://www.youtube.com/watch?v=8IXncY4L_nc (/ embed)
"This is the first time our study has quantified the angle of the taper of the arm and the combination of the functions of bending and suction. In situations where multiple grippers would normally be required, one small gripper can August Domel, a recent PhD student at Harvard University, said,Stated. He said on February 25 U.S. timeRobot papers presented at Soft RoboticsHe is the co-lead author.
The research team worked with automation technology company Festo on a commercial prototype "TentacleGripperHas entered the production stage.
ロ ボ ッ ト Because this robot is flexible, it has great promise for use in situations that require cooperation with humans. "In the event of a collision, these tentacles are harmless and do not need to be protected from workers, unlike traditional factory robots."
This article is from overseas CBS InteractivearticleWas edited by Asahi Interactive for Japan.
Source link