IT Lifehack
Adapter that can convert SDHC / SDXC card to compact flash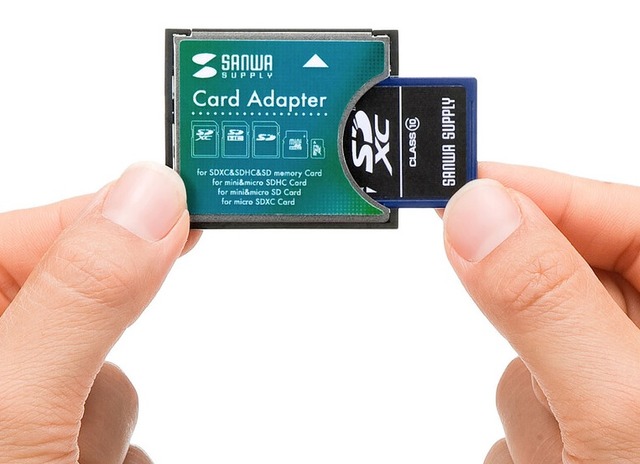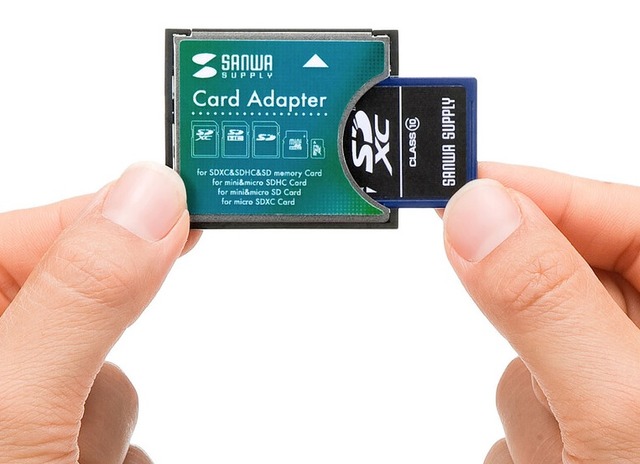 Sanwa Supply Co., Ltd. has released an adapter "ADR-SDCF1N" that can convert SDHC / SDXC cards to compact flash.

■ Supports Type I CF slot
"ADR-SDCF1N" is an adapter that can convert SDHC / SDXC cards to compact flash.
By inserting an SDHC / SDXC card into this product, it can be used with single-lens reflex cameras and printers that have a Type I CompactFlash slot. No driver installation is required, so it's easy to use just by inserting it.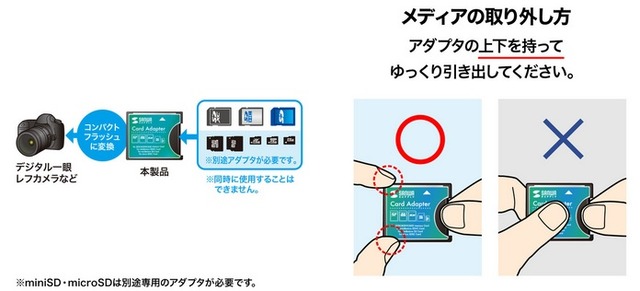 It is compatible with SDXC memory card 512GB, and you can convert microSD / miniSD cards to compact flash by using a dedicated adapter [sold separately].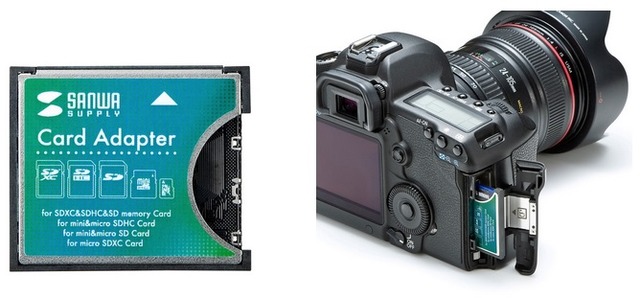 Even devices that support only CompactFlash will be able to transfer data to devices such as personal computers via SD cards. Recommended for those who want to manage and back up data saved on older devices.
■Adapter "ADR-SDCF1N" that can convert SDHC / SDXC cards to compact flash
■Articles related to digital home appliancesI Read
・Just brush! "Rechargeable Cordless Iron Brush" for beautiful hair styling
・Generates static electricity using batteries! Extra-fine touch pen that can be operated smoothly
・TV anime "Kimetsu no Yaiba"! Started accepting orders for fabric wall clocks
・A wearable air purifier that you can just hang around your neck! Air purifier "Neck Air Clean" that hangs around the neck
・You can use it immediately in case of emergency! Cradle type LED light
Sanwa Supply
2021-01-01