Market
ADR Japanese stocks ranking~Toyota such as this firm,Chicago Osaka than 140 appreciation of the yen, 23940 yen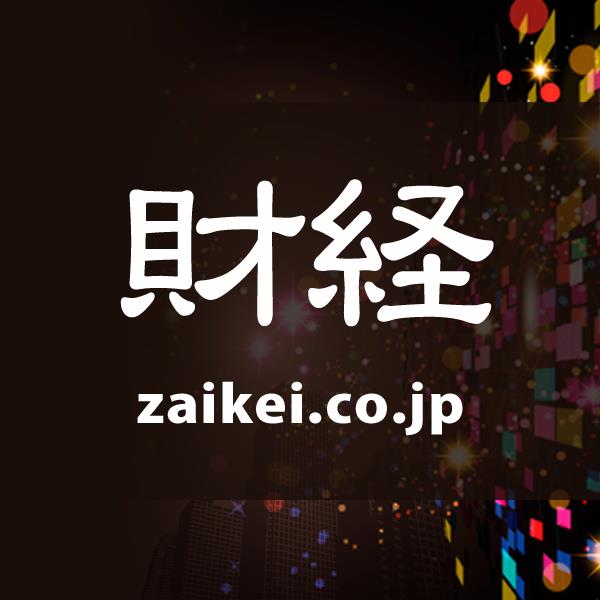 *07:55JST ADR Japanese stocks ranking~Toyota such as this firm,Chicago Osaka than 140 appreciation of the yen, 23940 yen
ADR [American Depositary receipts] of Japanese stocks Fanuc<6954>In the<9983>ANA<9202>Is pallid others,Toyota<7203>Softbank G<9984>Sony<6758>Nintendo<7974>,Tokio Marine HD<8766>Shiseido<4911>Fujitsu<6702>TDK<6762>, Nitto electric<6988>Such as,flows to East the testimony compare [1 to $ 109. 93 yen equivalent] in a General firm. Chicago Nikkei 225 futures liquidation value is Osaka than 140 appreciation of the yen, 23940 yen.
The US stock markets to rise. The Dow average is 83. 28 dollar 28907. 05, the NASDAQ is 95. 07 points of high 9273. 93 trade in the end. Trump administration U.S.-China trade negotiations in the first stage of the agreement signed ahead of China 為替操作 country of certification to cancel the plan that is transmitted, buy preceded by. Iran and the United States between the tensions in the potion and was welcomed. However, this week starting from 10-12 months ended earnings season will give the upper limit is limited.
13 days of New York in the Forex market the dollar・yen, 109 yen to 80 yen per share from the 109 yen 95 sen rises to 109 yen 93 sen is closed. The U.S. Phase 1 of the trade agreement signed this week will be implemented, and that US corporate earnings expectations in risk appetite, as it sought for. The Euro・dollar,1. 1118 from $ 1. 1147 the dollar will rise,1.1136 dollars in closed.
New York crude oil futures 2 months as long as the indices[NYMEX crude oil 2 month long closing price:58.08 ↓0.96].
■ADR rate in the top stocks[13 days] <1801> Dacheng building 10.49 USD 4611 yen [111 yen] +2.47%
<8303> Newborn silver 3.11 USD 1710 yen [36 yen] +2.15%
<9984> Softbank G 22.56 USD 4960 yen [82 yen] +1.68%
<8766> Tokio 55.8 dollars 6134 yen [92 yen] +1.52%
<1812> Kashima 13.17 to $ 1448 yen [18 yen] +1.26%
■ADR rate of decline in the top stocks[13 days] <9997> Belluna 6.14 USD 675 yen [- 21 yen] -3.02%
<9202> ANA 6.34 USD 3485 yen [- 103 yen] -2.87%
<8267> Ion 20.27 to $ 2228 yen [- 52 yen] -2.28%
<7012> Kawasaki 8.57 to $ 2355 yen [- 28 yen] -1.17%
<5486> Hitachi gold 148.22 USD 1629 yen [- 16 yen] -0.97%
■Other ADR stocks[13 days] <1801> Dacheng building 10.49 USD 4611 yen [111 yen] <1925> Daiwa House 30.94 to $ 3401 yen [1 yen] <1928> Sekisui House 21.5 to $ 2363 yen [- 11 yen].
<2503> Giraffe 21.73 USD 2389 yen [7 yen] <3402> Toray 13.44 USD 738 yen [UP 0.4 yen] <3407> Asahi Kasei 21.88 USD 1203 yen [8.5 yen] <3938> LINE 48.8 dollars 5365 yen [- 15 yen] <4523> Eisai 75.42 dollars 8290 yen [23 yen] <4901> FujiFilm 53.29 USD 5858 yen [15 yen] <4911> Shiseido 72.89 USD 8013 yen [58 yen].
<5108> Bridgestone 18.26 USD 4015 yen [8 yen] <6301> Komatsu 23.94 USD 2631 yen [15 yen] <6503> Mitsubishi Electric 27.8 to $ 1528 yen [9 yen].
<6586> MAKITA 37.61 USD 4134 yen [39 yen] <6645> OMRON 59.46 USD 6536 yen [46 yen] <6702> Fujitsu 20.32 USD 11166 yen [41 yen] <6723> Renesas 3.7 to $ 814 yen [- 7 yen] <6758> Sony 71.64 USD 7875 yen [32 yen] <6762> TDK 115.4 USD 12686 yen [136 yen] <6902> DENSO 22.14 USD 4868 yen [18 yen] <6954> Fanuc 18.66 USD 20513 yen [the-JPY 157] <6988> Nitto electric 28.32 USD 6226 yen [56 yen] <7201> Nissan own 11.48 to $ 631 yen [-5.9 yen] <7202> Isuzu 11.3 to $ 1242 yen [13 yen] <7203> Toyota 140.56 USD 7726 yen [65 yen] <7267> Honda 28.04 USD 3082 yen [22 yen] <7270> SUBARU 12.28 USD 2699 yen [11 yen].
<7733> Olympus 15.85 to $ 1742 yen [2 yen] <7741> HOYA 97.2 dollars 10686 circles [36 circles] <7751> Canon 28.05 to $ 3084 yen [24 yen] <7912> Dainichi mark 13.78 USD 3030 yen [15 yen] <7974> Nintendo 49.6 dollars 43620 yen [180 yen] <8001> Itochu 47.06 USD 2587 yen [12.5 yen] <8031> Mitsui & Co., Ltd. 360.63 dollars 1982 yen [10.5 yen] <8053> Sumitomo quotient 14.66 to $ 1611 yen [- 3 yen] <8058> Mitsubishi quotient 53.06 USD 2916 yen [19 yen] <8267> Ion 20.27 to $ 2228 yen [- 52 yen] <8306> Mitsubishi UFJ 5.31 USD 584 yen [5.8 yen] <8309> Mitsui pocket 3.86 to $ 4243 yen [- 34 yen] <8316> Sumitomo Mitsui 7.39 to $ 4062 yen [38 yen] <8411> Mizuho FG 3.04 USD 167 yen [-0.2 yen] <8591> ORIX 85.45 dollars 1879 yen [20.5 yen] <8604> Nomura HD 5.3 to $ 583 yen [4.4 yen] <8766> Tokio 55.8 dollars 6134 yen [92 yen].
<8802> Mitsubishi Jisho 18.96 to $ 2084 yen [3 yen] <9202> ANA 6.34 USD 3485 yen [- 103 yen] <9432> NTT 50.97 dollars 2802 yen [13.5 yen] <9735> SECOM 22.27 USD 9793 yen [- 5 Circle] <9983> The 56.07 dollars 61638 yen [- 352 yen] <9984> Softbank G 22.56 USD 4960 yen [82 yen]《SF》
Source link