Headline
AI sphere robot "CIMON-2" supporting astronaut
Airbus has developed a second generation of artificial intelligence [AI] assistant "Crew Interactive MObile CompanioN 2 [CIMON-2]" that supports astronauts in spacecraft. ISS]Launched.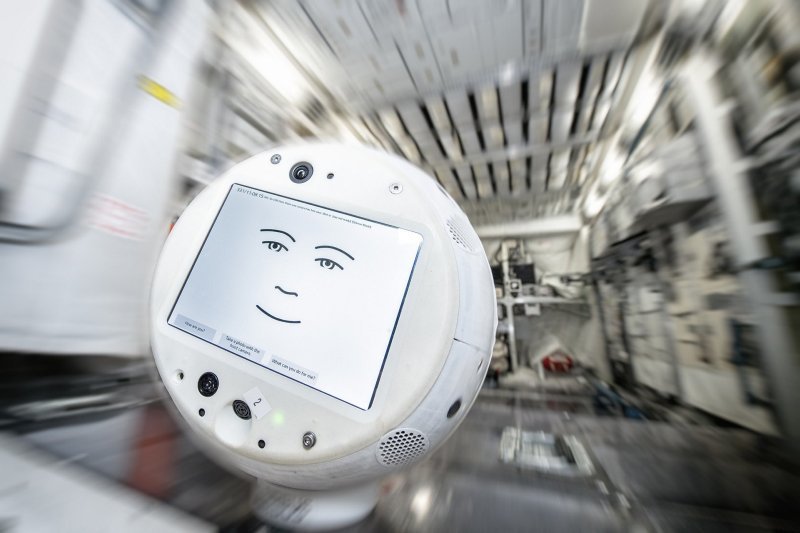 Supporting astronauts within the ISS [Source: Airbus]
CIMON is a robot that assists astronauts in conducting experiments and other tasks in the ISS by displaying experimental procedures and checklists on the screen in response to voice commands. Cognitive computing system "IBM Watson" is adopted and can be operated by voice, so astronauts can handle hands-free. It floats in the ISS and adjusts its orientation and position by autonomous movement.
Positioned as a prototype machineFirst CIMONThe German astronaut Alexander Gerst was tested at the ISS for about 14 months from July 2, 2018 to August 27, 2018.
Referring to the first test results, CIMON-2 has improved the ability to recognize the direction. Furthermore, it seems that it has become better to understand human emotions. As a result, it not only functions as an assistant for scientific work, but can also talk to astronauts.
CIMON-2 will be tested at the European Space Agency [ESA] experimental building "Columbus".
Source link