Headline
Air France transports checked baggage to be loaded on board with an autonomous vehicle–connecting an airport building to an airplane
Air France is a pilot of an unmanned automated driving vehicle that transports checked baggage to be loaded onto a passenger plane from an airport building to an airplane.start to usedid. The trial operation has been conducted since 15 November at Toulouse Blagnac Airport in France.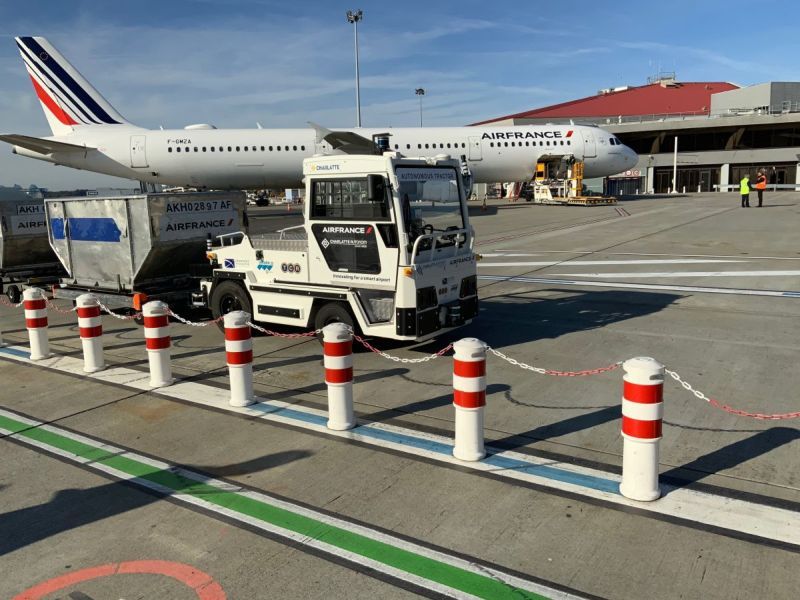 Test operation of an autonomous vehicle at an airfield [Source: Air France]
This self-driving car is "AT135" developed by Charlatte Autonom. You can tow a cart with a container with checked luggage and run it automatically from the airport building to the designated plane.
When the cargo is loaded into the container at the airport building, the worker sets the AT135 in the automatic operation mode, specifies the location of the target airplane, and makes it run unattended. The AT135 automatically stops near the plane. In response, the waiting worker switches to manual mode, moves AT135 closer to the plane by manual operation, and then performs loading work. When loading is complete, AT135 will automatically drive back to the airport building.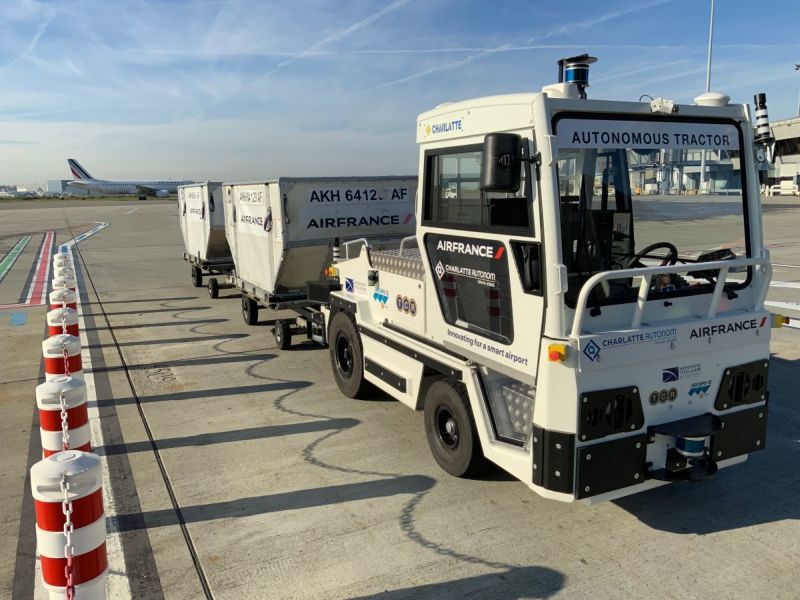 Driving unattended [Source: Air France]
AT135 knows the position and surroundings with riders, cameras, GPS, etc., and stops and waits when it recognizes an obstacle or pedestrian. It also has the ability to communicate with signals in airport facilities.
Air France says that automated transportation of packages can improve work efficiency and improve safety.
https://www.youtube.com/watch?v=V0OORhwtibQ [/ embed]
Test introduction video [Source: Air France / YouTube]
Source link