Headline
AirPods Pro review: Apple's first wireless earphone with noise-can function
】 On October 30, Apple released AirPods Pro, a completely wireless headphone that newly supports noise canceling. In Japan, it will be sold for 27,800 yen, and if you order it from an online store, you can engrave the case for free.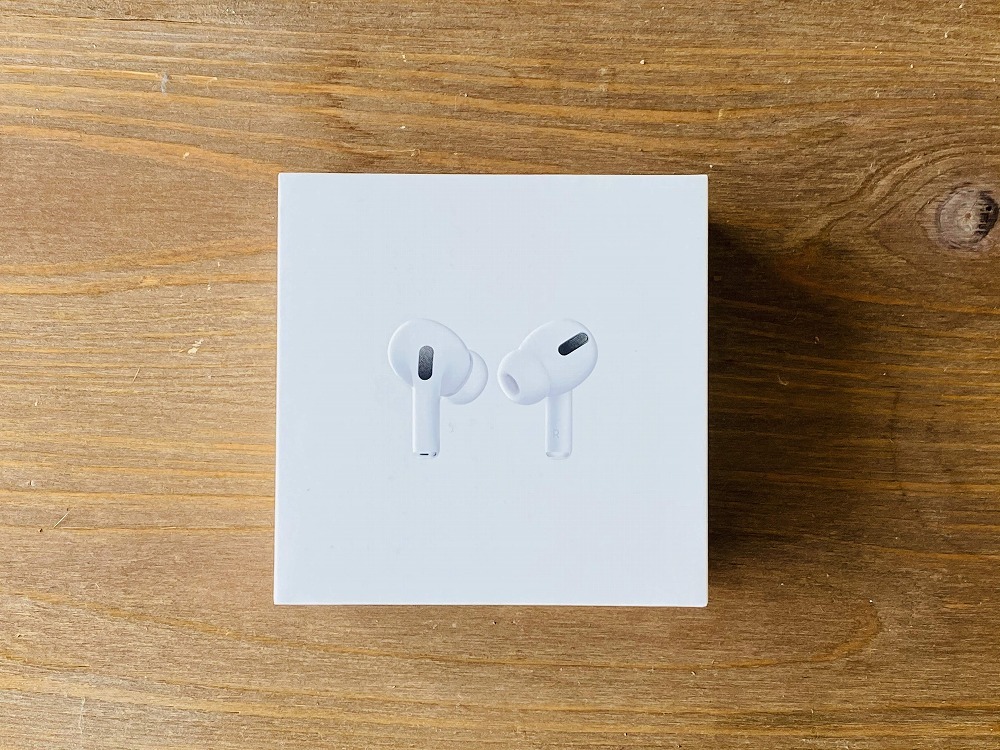 AirPods Pro box
For those who have used AirPods so far, the compactness and fit of the earphones have improved the "feeling of wearing and feeling of security", powerful noise canceling, and mid / low frequencies that were not available in previous earphones. You will be able to experience a clear sound quality improvement centered around.
For those who are new to complete wireless headphones and noise-canceling headphones, this is a surprising series of ease of use, compactness, sound quality, and noise-canceling functions themselves.
In any case, it can be evaluated as a product that is not an exaggeration to say that it will create "standards" and "hurdles" that are too strict for other companies to overcome.
Audio products that supported Apple's tough 2019
AirPods is an earphone product with independent left and right earpieces announced in September 2016 along with the iPhone 7 that abolished the earphone jack. It is a product that is less than 5g on one side with a beam forming microphone, wireless chip, and a battery that can play back for 5 hours in a design that just removes the cable from the standard earphone microphone EarPods that comes with the iPhone.
The battery is also built into the case and can be charged when stored. A total of 24 hours of playback time was secured for the main unit and case, which almost solved the battery problem around wireless headphones.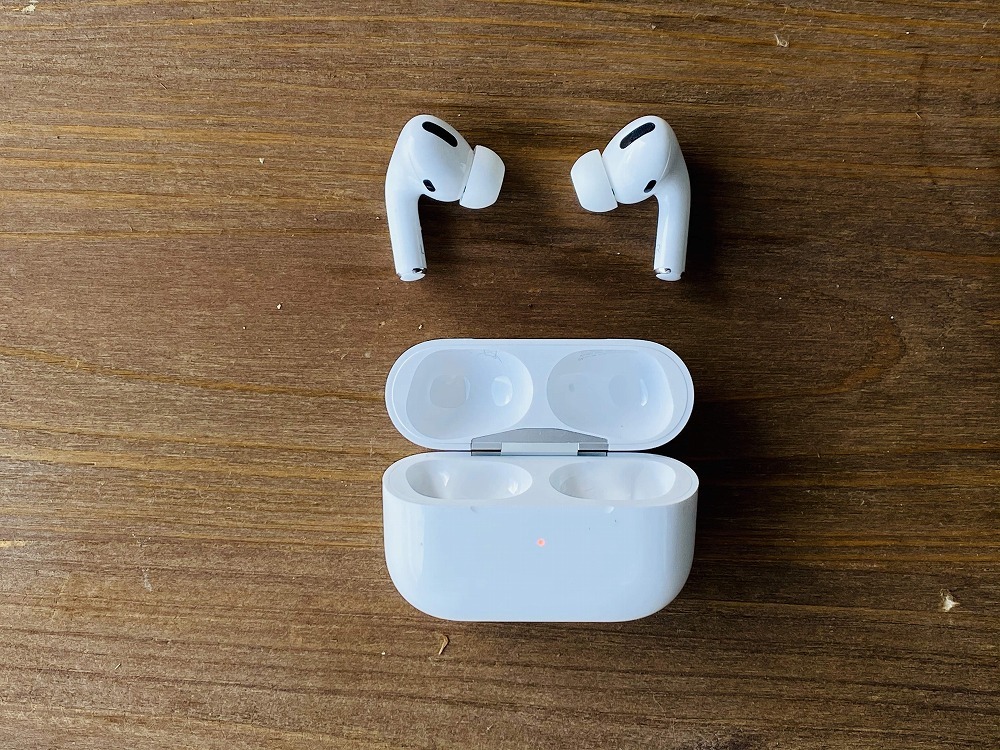 Open the case near the iPhone to complete the initial settings
In addition, the initial settings are completed just by opening the case near the iPhone, and pairing information is shared with devices logged in with the same Apple ID as the iPhone, such as Mac, iPad, Apple Watch, etc. . This solved the problem of Bluetooth headphones' "connection settings".
Since launch, AirPods has become a popular product that can only be sold if it is manufactured, and with Apple Watch, the wearable department has grown by more than 40% annually, filling the hole in sales opened by iPhone distrust It became existence.
In addition, AirPods, the second generation that replaced the chip to be mounted from the wireless chip W1 to the headphone chip H1 appeared in March, and the case also added a Qi standard wireless charging compatible model.
New design, excellent fit
The new AirPods Pro weighed more than 5.4 g and 5 g, but the cylindrical part that was equipped with the battery in the old model was significantly shortened and the battery mounting location was changed, so just leave the design became.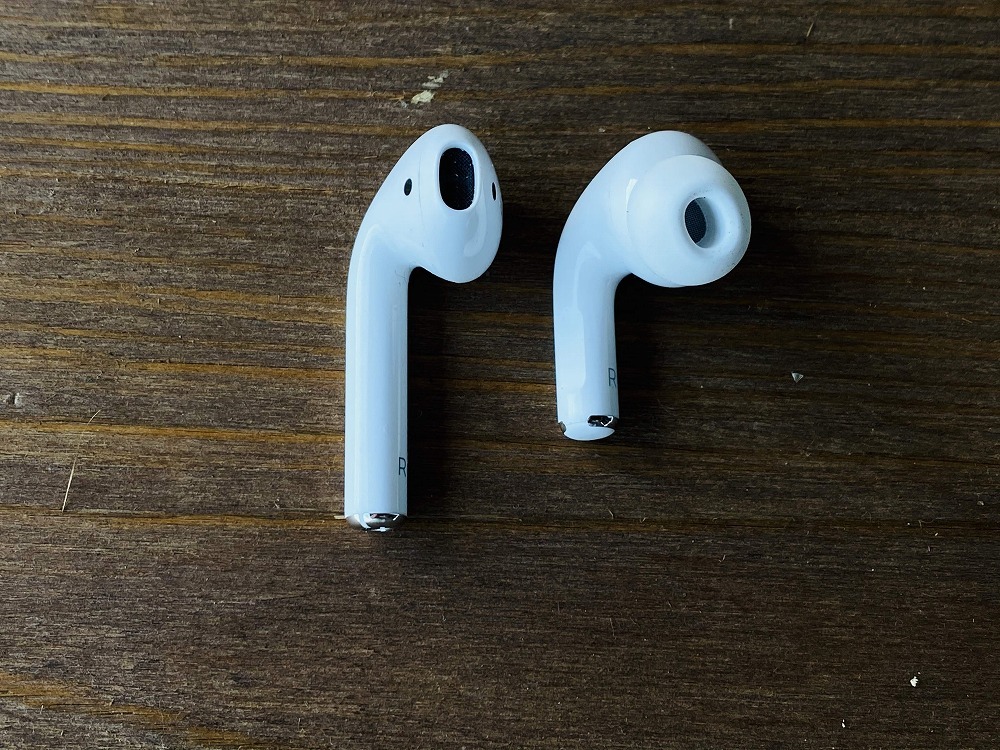 AirPods [left] and new AirPods Pro [right]
AirPods Pro can be categorized as a so-called canal-type headphone with a silicon chip, but there is no plastic at the core of the silicon chip, so a softer material could be used.
In creating a new model, we added a new ear mold on a scale of 1,000 people, and evolved it to a design that can be fixed while minimizing the part that fits the ear. In fact, even without a silicon chip, it can be properly fixed to the ear, so it has a different comfort than a canal-type headphone that has been painful in the ear hole due to wearing for a long time. Yes.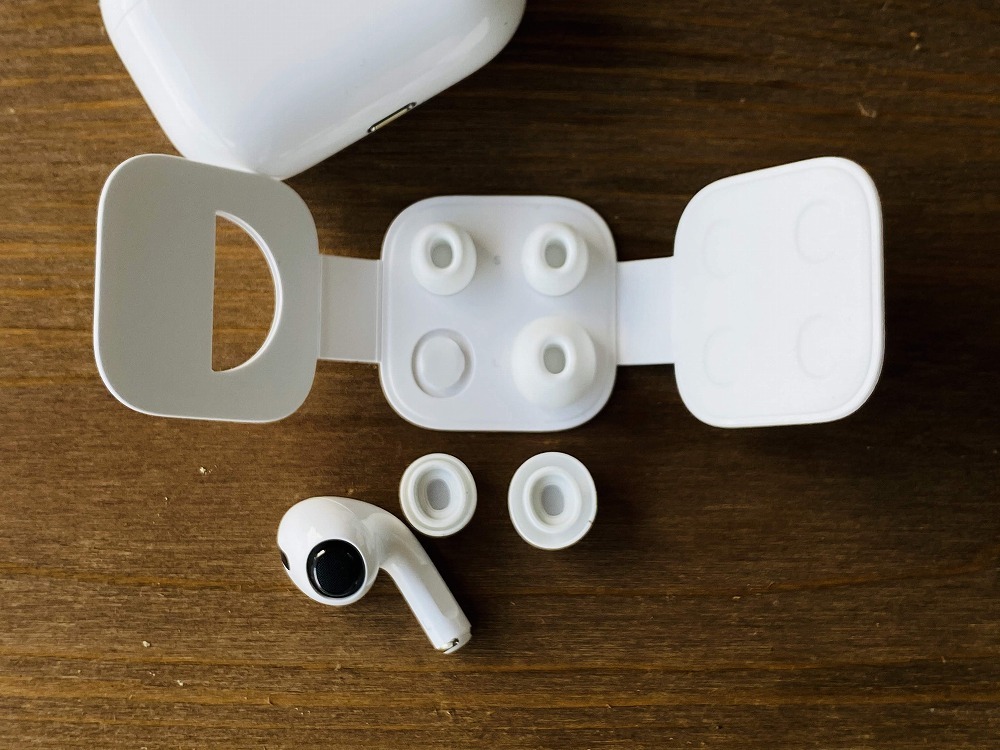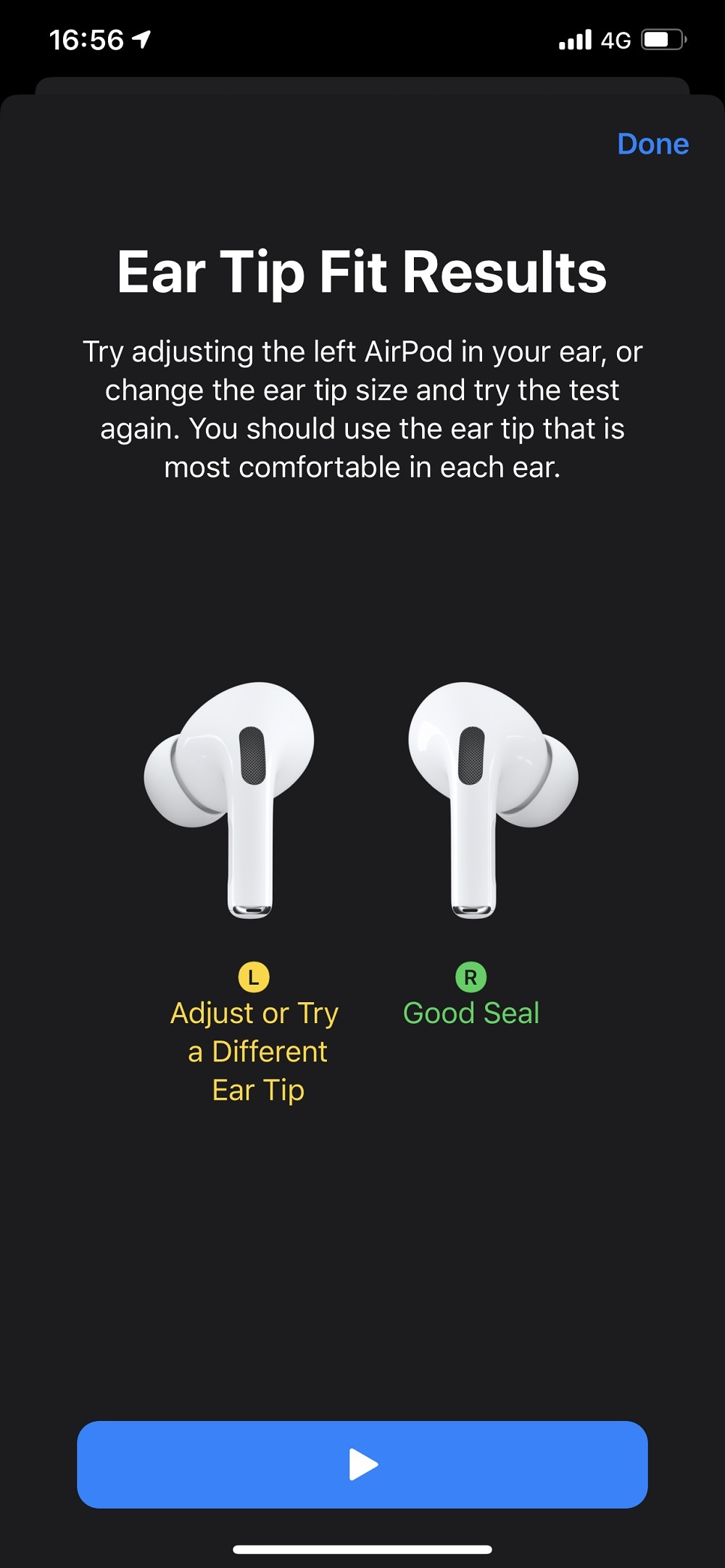 That's why people who are not good at canal want to try AirPods Pro.
¡In addition to the standard size medium, there are three types of silicon chips, small and large, and it was very easy to attach and detach, pulling in and out according to the shape of the ellipse.
The combination of the fit of the body, the silicon chip that softly enters the ears, and the design of 5.4g for one ear with no cable realizes an extremely light wearing feeling. In particular, if you turn on the external sound capture function, which will be described later, you will misunderstand that you have nothing on your ears. There is no sign of popping out even if you shake your head.
However, it is a common problem with AirPods so far that if you hit something unconsciously, such as when you are sleeping on an airplane, it will come off.
In fact, I fell asleep with AirPods Pro on the plane going to the United States, noticed that I was not wearing it for the first time when I saw the mirror when I stood in the toilet, and I had to hurry around to find the floor around the seat Have experience.
Source link