IT Lifehack
ANA conducts demonstration test at Haneda Airport to commercialize a large-scale autonomous driving bus-Aims for test operation within 2020 using electric bus-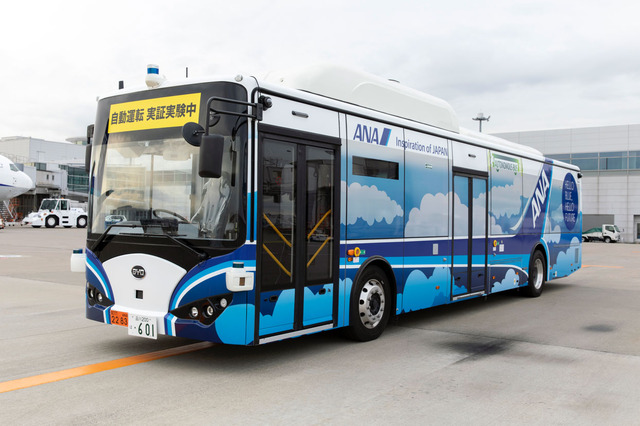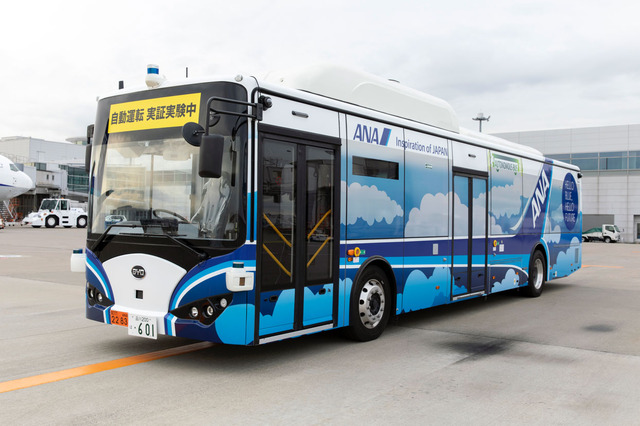 ANA, with the cooperation of SB Drive, Advanced Mobility, and BWD Japan, aims for " practical use of large autonomous driving buses '' in the restricted area of ​​Haneda Airport from January 22 to 31, 2020 The company announced that it aims to conduct a pilot test at Haneda Airport within 2020.

In this demonstration experiment, we selected a driving route and a large vehicle assuming actual operation, extracted specific technical and operational issues, and implemented a practical application of automatic driving technology in bus transportation traveling on the determined route. It is said that it will lead to the conversion.
After evaluating and analyzing the results of this demonstration experiment, taking into account the response to the identified issues, test operation [autonomous driving] aimed at improving the convenience of user connections and increasing the efficiency of airport employee travel Level 3] will start in 2020.
In addition, the electrification of vehicles at airports has a high affinity with autonomous driving technologies and is not only a basis for promoting innovation, but also contributes to reducing CO2 emissions, which is an urgent issue for the entire aviation industry. An electric bus will be introduced from this demonstration experiment.
■ Outline of the demonstration experiment
Implementation period: January 22-31, 2020 [8 days excluding holidays] Implementation location: Haneda Airport Terminal 2 restricted area North boarding area → Near spot 65 → North boarding area One lap about 1.9km
Vehicles used: Automatic driving bus modified based on "K9RA" of BB Japan Ltd.
[Main equipment: automatic steering system, EBS [Electronic Brake System], GNSS receiver, gyro sensor, various sensors, travel control computer, recognition processing computer] Main activities:
・ Driving verification at a level equivalent to automatic driving level 3 by a large automatic driving bus in airport restricted area
・ Identify issues for practical use of autonomous driving buses and verify necessary environmental maintenance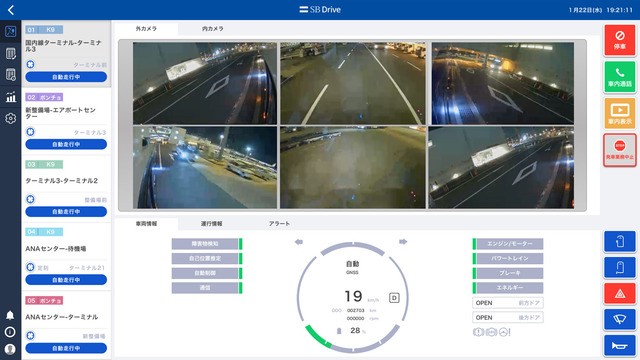 ■Articles related to Shanghai wholesalerI Read
・Everybody's taxi expands "Ringo Pass" demonstration test using tablet with rear seat as the first JR East partnership
・OnRobot's "one system solution" that enables centralized management of robot arms of major manufacturers on one platform
・OMRON x Square Enix " AI joint research to increase human motivation '' starts with the aim of a future where machines draw out human abilities and creativity
・Excuse me.Excusez-moi.Entschuldigung.Pardon.No, OK in Japanese! KLM Royal Dutch Airlines launches "Japanese LINE Chat" service that is available 24/7
・Developing a multilingual virtual customer service solution using "Gatebox" x "ObotAI" that enables customer service using my wife summoning tool "Gatebox" and chatbot AI "ObotAI" and selling it domestically

Yousuke Hidaka
Nikkei BP
2018-11-22
Osamu Furukawa
Grand Prix Publishing
2019-09-20
Takaki Nakanishi
Nikkei newspaper publisher
2018-11-21