Headline
Apple filed patent for touch-enabled Apple Pencil-tap and slide pen axis
描 い When drawing or taking notes with a smartphone or tablet equipped with a touch panel, it is easier to use a stylus to perform detailed operations than to directly touch the screen with a finger. However, it is difficult to perform a touch operation on the screen while holding the stylus.
に 対 し In response, Apple has devised a technology that allows touch operations on the stylus. When the technology was filed with the United States Patent and Trademark Office [USPTO],TOUCH-BASED INPUT FOR STYLUS[Published patent number "US 2020/0012358 A1"]. The filing date is July 6, 2018.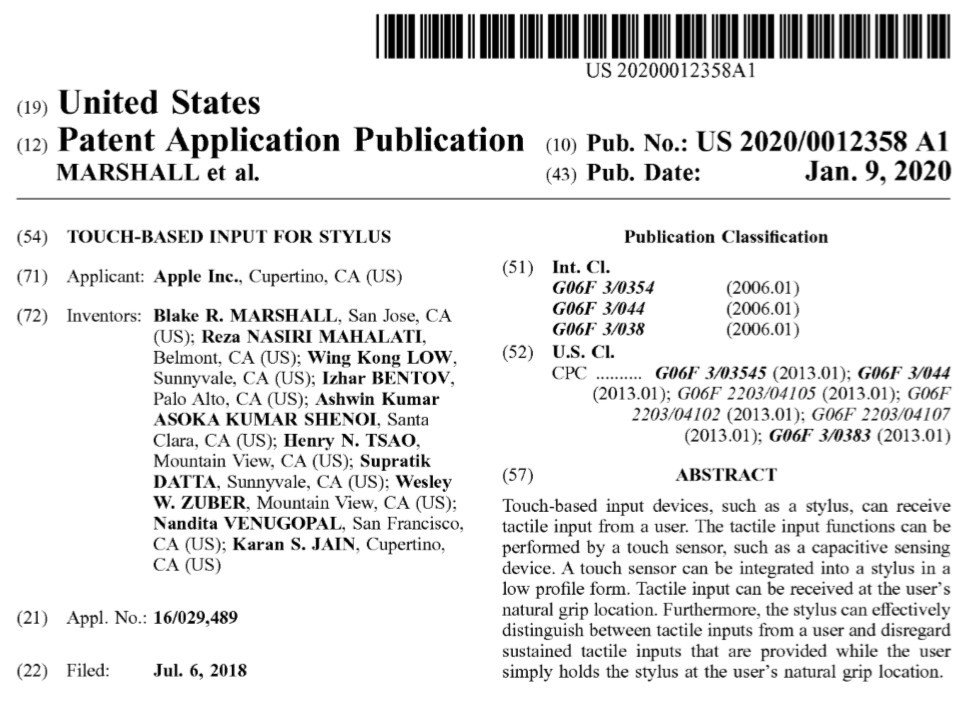 Published Apple patents [Source: USPTO]
特許 This patent covers input devices for touch operations on screens and other devices, such as a stylus such as the Apple Pencil. The device is equipped with an element such as a capacitance sensor, and can receive various touch inputs from a grasped user.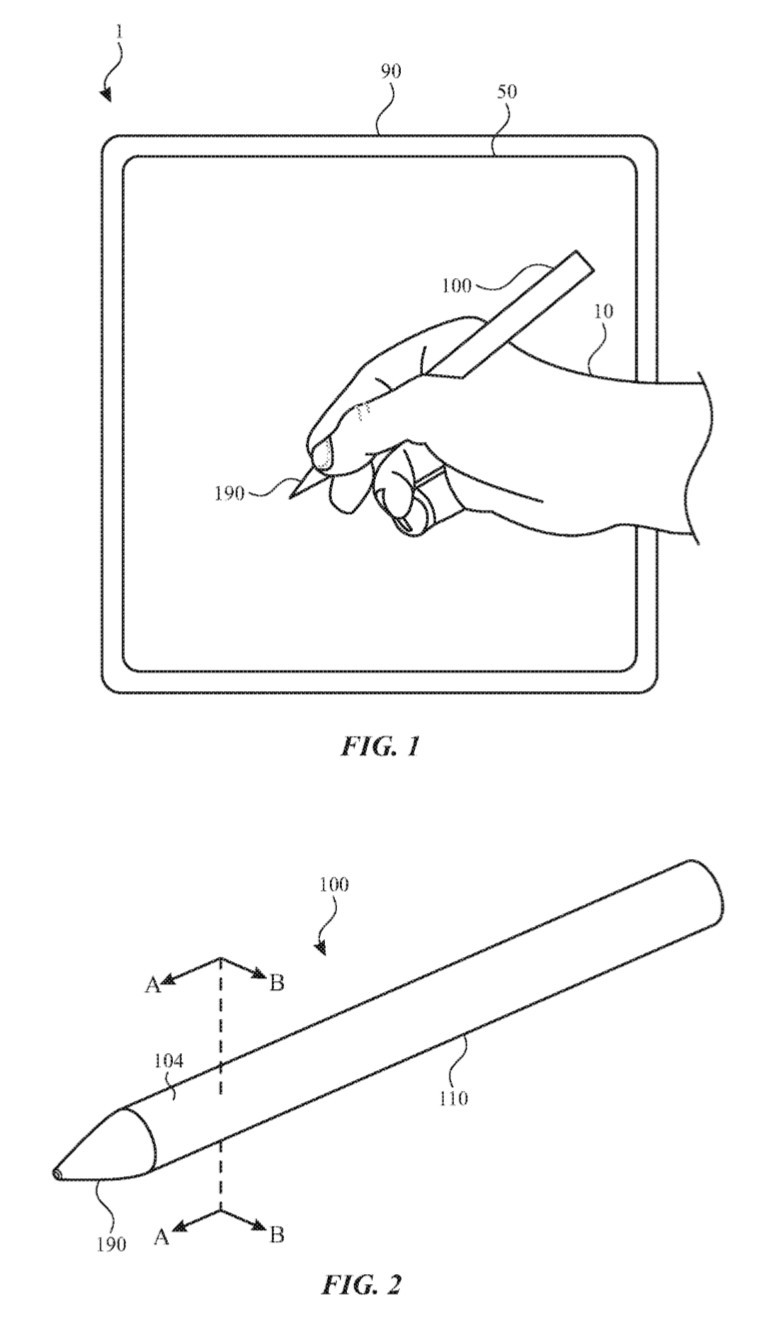 For styluses such as Apple Pencil [Source: USPTO]
The touch sensor has a thin shape and can be embedded inside the stylus. Then, in order to be able to perform a touch operation on the stylus while holding the stylus naturally, the movement of the finger touching the sensor is distinguished as a touch operation or just touching the hand held.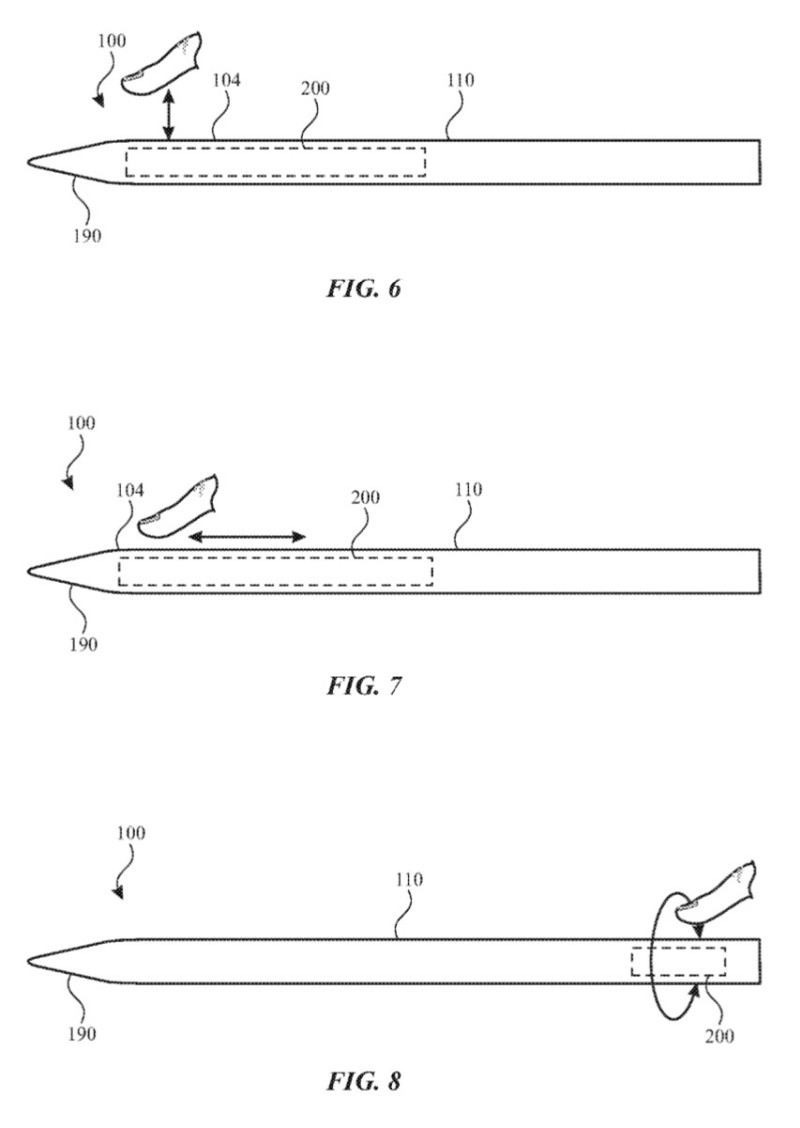 Touch operation is possible while holding it naturally [Source: USPTO]
By providing such a mechanism, tap operation and slide operation on the stylus become possible. Furthermore, the operation of sliding the finger to rotate the axis of the stylus can be recognized as a gesture.
特許 A patent is a public document intended to protect the rights of technical ideas. Even if it is registered and established, it is not necessarily used for actual products and services. Further, there are many applications that are filed for the purpose of making the existence of an idea known to the public, and are not published without registration.
Source link