Headline
Apple launches new Corona countermeasures app and website-working with CDC and White House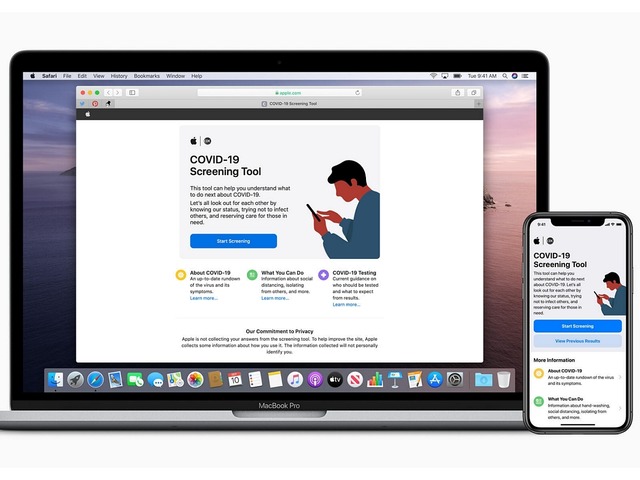 は Apple said on March 27,New Coronavirus Infection (COVID-19)Provide self-diagnostic tools and related informationwebsiteWhenAppHas been released. The aim is to make it easier for people around the United States to obtain reliable information and guidance while the United States is burdening the heavy burden of COVID-19.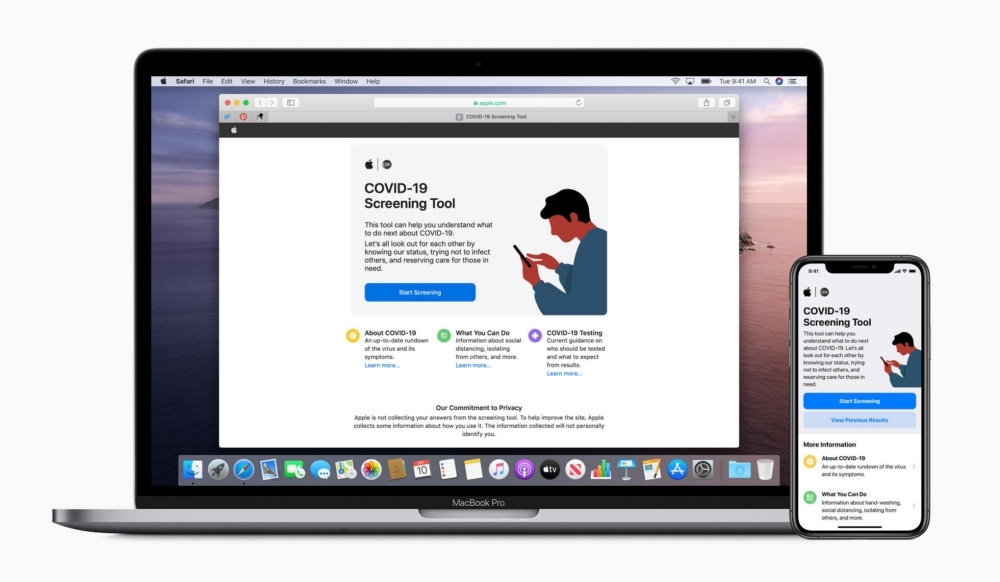 Provided by: Apple
These were developed in partnership with the Centers for Disease Control and Prevention (CDC), the White House's New Coronavirus Control Headquarters, and the Federal Emergency Management Agency (FEMA).
ア プ リ Apple has said that the app and website have screening tools that ask you to answer questions such as risk factors and recent symptoms.Explanationdoing. Based on the answers, such as "social distances, self-isolation, careful monitoring of symptoms, guidance on whether testing is needed at this time, and when to see a healthcare provider," Get CDC advice on what to do.
Apple says that screening tools are not a substitute for physician or healthcare instruction or guidance from state or local health authorities.
"Apple has partnered with the CDC to help people stay informed, understand their symptoms, and take appropriate actions to protect their health," said Tim Cook, Chief Executive Officer. We developed a COVID-19-related website and an app for the United States. " "As always, data is yours and your privacy is protected," Cook said.
To help you stay informed, understand symptoms and take proper steps to protect your health, Apple has created a COVID-19 website and a US app in partnership with the CDC.As always, the data is yours and your privacy is protected. and healthy. https://t.co/qUEMYOzZUC

— Tim Cook (@tim_cook) March 27, 2020
Apple explains that the app and website will provide the CDC with the latest information on screening tools, FAQs related to the new coronavirus, effective handwashing and symptom monitoring.
Apple last week updated its voice assistant, Siri, with questions added to those who are worried about symptoms related to the new coronavirusReported. When a user asks, "I am infected with a coronavirus," Siri responds with a yes or no answer and directs the user to the next option.
CDC also helps the public to evaluate COVID-19 symptoms and risk factors on their own and decide whether to seek medical attentionRelease self-check tooldoing. The tool was developed using Microsoft's Healthcare Bot service.
This article is from overseas CBS InteractivearticleWas edited by Asahi Interactive for Japan.
Source link