Headline
Apple to detect Parkinson's disease tremor with smartwatch–patent pending
Apple's smart watch "Apple Watch"ECG measurement functionWithIrregular pattern in heart movementIf it detects, it will warn you. These functionsUsed to treat heart diseaseThere are also examples. Furthermore, taking advantage of the characteristics of smart watches that are always worn, AppleHealth management app for Parkinson's disease patientsDeveloped.
】 The Apple devised the necessary technology to detect a movement disorder called dyskinesia [dyskinesia] associated with Parkinson's disease with a wearable device. I filed this technology with the US Patent and Trademark Office [USPTO].PASSIVE TRACKING OF DYSKINESIA / TREMOR SYMPTOMS[Published patent number "US 2019/0365286 A1"]. The filing date is June 1, 2018.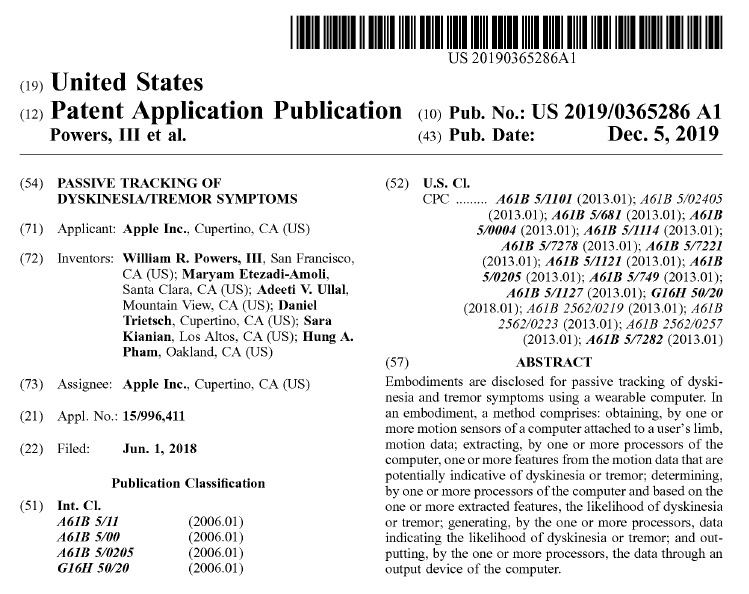 Published Apple patent [Source: USPTO]
The purpose of the technology described in this patent is to use devices attached to the user's hands and feet, such as smart watches and activity trackers, involuntary movements of the limbs called dyskinesia, tremors in which hands and feet due to Parkinson's disease tremble To detect. The movement of hands and feet can be captured with an accelerometer or gyroscope in the device.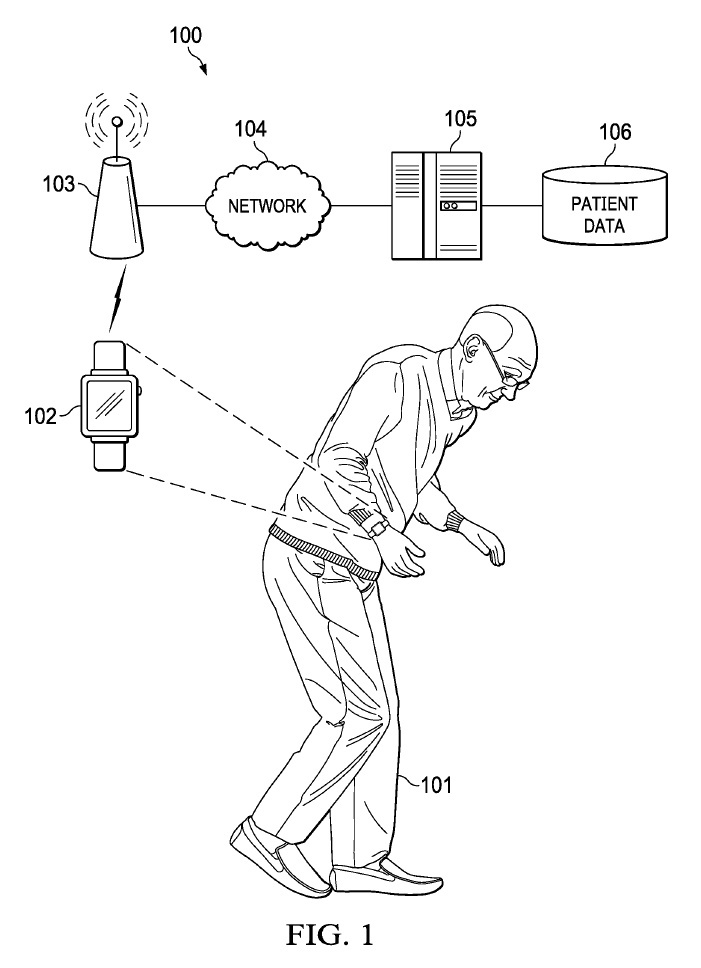 Capture body movements with smart watches, etc. [Source: USPTO]
∙ Analyze data on hand and foot movements with a computer in the device and monitor for signs of dyskinesia and tremor. If you find suspicious data, output that information in some way.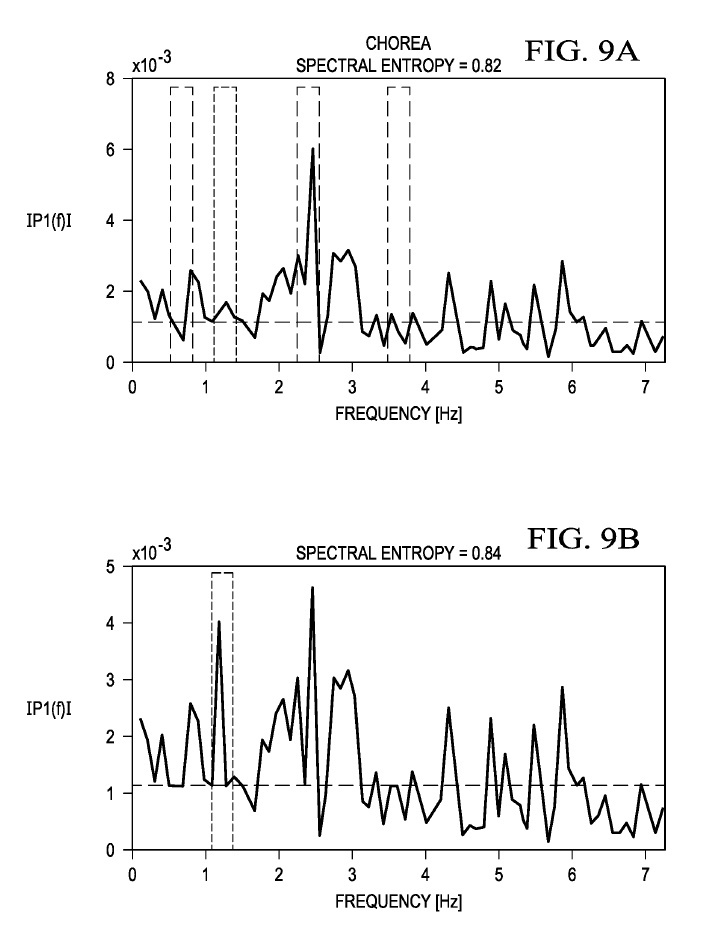 Waveforms that appear to be chorea appearing by analyzing motion data [Source: USPTO]
The specific information output method is not mentioned in the claims. It just describes the output device connected to the device's computer. In the embodiment, there is an explanation of an operation displayed on the screen of the wearable device. In addition, there was an explanation of the operation of transmitting information from the wearable device to the medical center.
A patent is an official document for the purpose of protecting the rights of technical ideas. Even if it is established and registered, it is not always used in actual products and services. Furthermore, there are many applications that have been filed for the purpose of making the existence of an idea publicly known, and have not been registered and have not been made public.
Source link