Headline
Approximately 50 people including USEN, artists, actors, etc. vocally prevent corona infection: call for social distance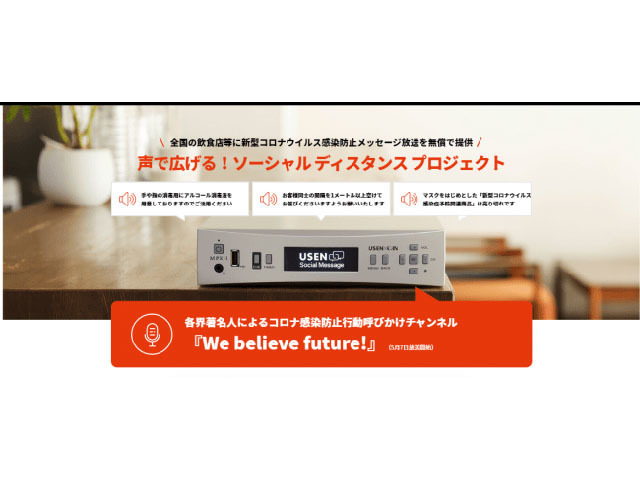 USEN and Can System launched "-Corona infection prevention action, call channel-" We believe future! "" And started broadcasting from May 7. A total of over 50 actors and voice actors will provide a support message as a call to people such as social distance and wearing masks as a broadcast in the store.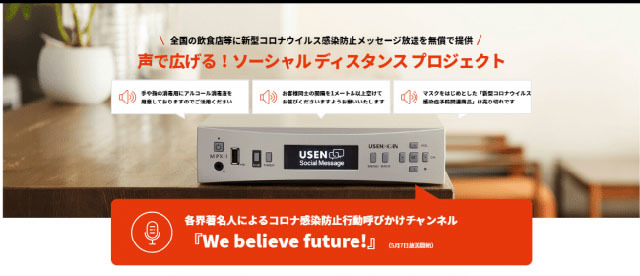 "Spread with voice! Social Distance Project"
This will be carried out by USEN-NEXT HOLDINGS as a "voice spread! Social distance project" aimed at preventing the spread of the new coronavirus infection. We will provide equipment installation and broadcasting system to 50,000 facilities nationwide free of charge for hospitals, transportation facilities, public facilities, stores handling daily necessities.
Approximately 50 people including artists, actors, and voice actors are participating in the call to prevent infection.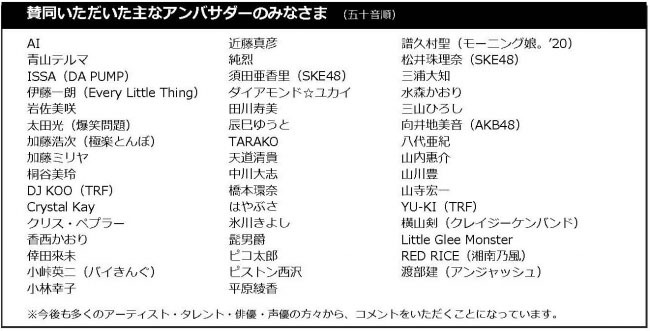 Main ambassador
Source link