Market
Attention brand name digest(early):Seoul out,septeni HD,SREHD such as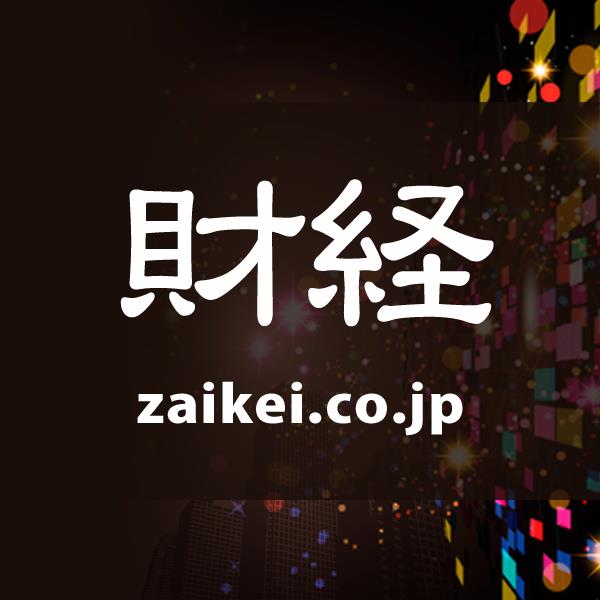 *12:05JST attention brand name digest[early]:Seoul out,septeni HD,SREHD such as
TDK<6762>:11810 yen [+1000 yen] Progressive global energy. The day before, the 1st quarter presented. Operating income was ¥ 18.4 billion, compared with the same period last year 26. 2%was recorded, a decline. Market forecast of 60 billion yen, with significant upside to land by. Full-year plans 700 billion yen year on year, to ¥ 28. 5 percent is unchanged, but the upside expectation is much larger than that of the situation seems. Corona ominous and digitization in the PC, tablet for battery demand is significantly increased this is a strong result of the background only.
Anritsu<6754>:2515 yen [+120 yen] Suddenly repulsive. The day before 1st quarter earnings, and operating income was 51. 2 billion yen compared with the same period last year 90. 0%of the substantial increase,the market expected a 20 billion yen close above that. Full year plan ¥ 17.5 billion for the progress rate is 29%,the tendency of the 1st quarter when compared to a very high standard to have. Also, a high degree of attention measurement business orders received is the same 11. 6% and strong performance, of the corona to absorb the impact more than expected in however, due. 5G for the development of data center demand will also increase as well.
SREHD<2980>:2765 yen [+258 yen.] Significantly rebound. 21 years and 3 months ended operating income of the traditional expectations of 6. 80 billion yen from 8. 31 billion yen [results for the previous fiscal year 7. 46 billion yen] revised upward. Expected net sales sales were robust in addition to cost control in SG & A is forecasted to decline. Q1[20 years 4-6 months]operating income of AI, cloud & consulting business, primarily driven by 1.23 billion yen in land. Year-to-year comparison of non-disclosure. 6 month 29 days recorded in the listing come the highs[2890 yen]field of view came into this buy Boost seems to have.
Seoul out<6553>:1721 yen [- 500 yen] Top cheap. The day before the first half of earnings,operating income was 3. 3 billion yen compared with the same period last year 47. 2 percent, an increase of was,the 1st quarter is 3. 1 billion yen 2. 9 times higher than the 4-6 month period revenue level of slowdown is to be aware of the form. Also, the forecast is of a conventional 8 billion yen from the 4-5 billion yen of the downward revision,mainly due to the turn that prospect as that. New Corona due to the influence of transaction amount of decrease in sound as. Unexpected earnings of a sudden deceleration to the top is dominant.
ZOZO<3092>:2860 yen [ -] Stop buying throughout the day. The day before 1st quarter earnings, and operating income was 104 million yen compared with the same period last year 33. 9%increase and market expectations of 1.5 billion yen on the back of it. Style community business,B to B business, such as greater than expected,operating margin is also expected to more than increase seems to have. Announced full-year forecast, operating income rose 41. 6%, an increase of 39.5 billion yen, the market is expected 330 billion yen to some extent. The rate of Return is high for the optimistic and the impression of also, the positive impact that the preceding form.
Septeni HD<4293>:234 yen [+43 yen].
Significantly 3 days rebound. 20 years and 9 months ended Non-GAAP operating income to traditional expectations of 12. 50 billion yen from 20. 00 billion yen [results for the previous fiscal year 20. 65 billion yen] revised upward. Emergency Declaration to cancel receiving advertising demand recovery trend is growing for. Also, the Home Office recommended in operating costs related mainly to cost management can also profit in boosting prospects. The 3rd quarter cumulative[19 years 10 months-20 years 6 months]compared with the same period last year 12. 1%, a decrease of 14. 28 billion yen in land.
Aiming<3911>:928 yen [+9 yen].
Significantly 3 days after. 20-Dec-12 3rd quarter cumulative[20 years 1-9 months]of operating income expectations 10. 01 billion surplus[figures for the same period in the previous year, 6. 66 billion deficit]to switch to and announced. 2nd quarter cumulative[20 years 1-6 month] results is 1. 81 billion deficit[the same 3. 75 billion of the deficit] was. The online game business due to strong growth in addition to commissioned projects involving the development costs to work in process to the recording from the cost of sales shrank, and the company forecast [3.65 billion yen deficit]from the swung over. 《ST》
Source link