Headline
Au exclusive sale in Japan, vertical folding smartphone " Galaxy Flip ''-reservation start on February 18
縦 Vertical folding smartphone announced by Samsung on February 12 "Galaxy FlipKDDI announced on the same day that it will sell exclusively in Japan. Pre-orders will begin on February 18 at au dealers, au Online Shop, and Galaxy Harajuku nationwide. Release is scheduled for late February. After confirming the price with the KDDI Public Relations Department, it has not been decided until the reservation start date.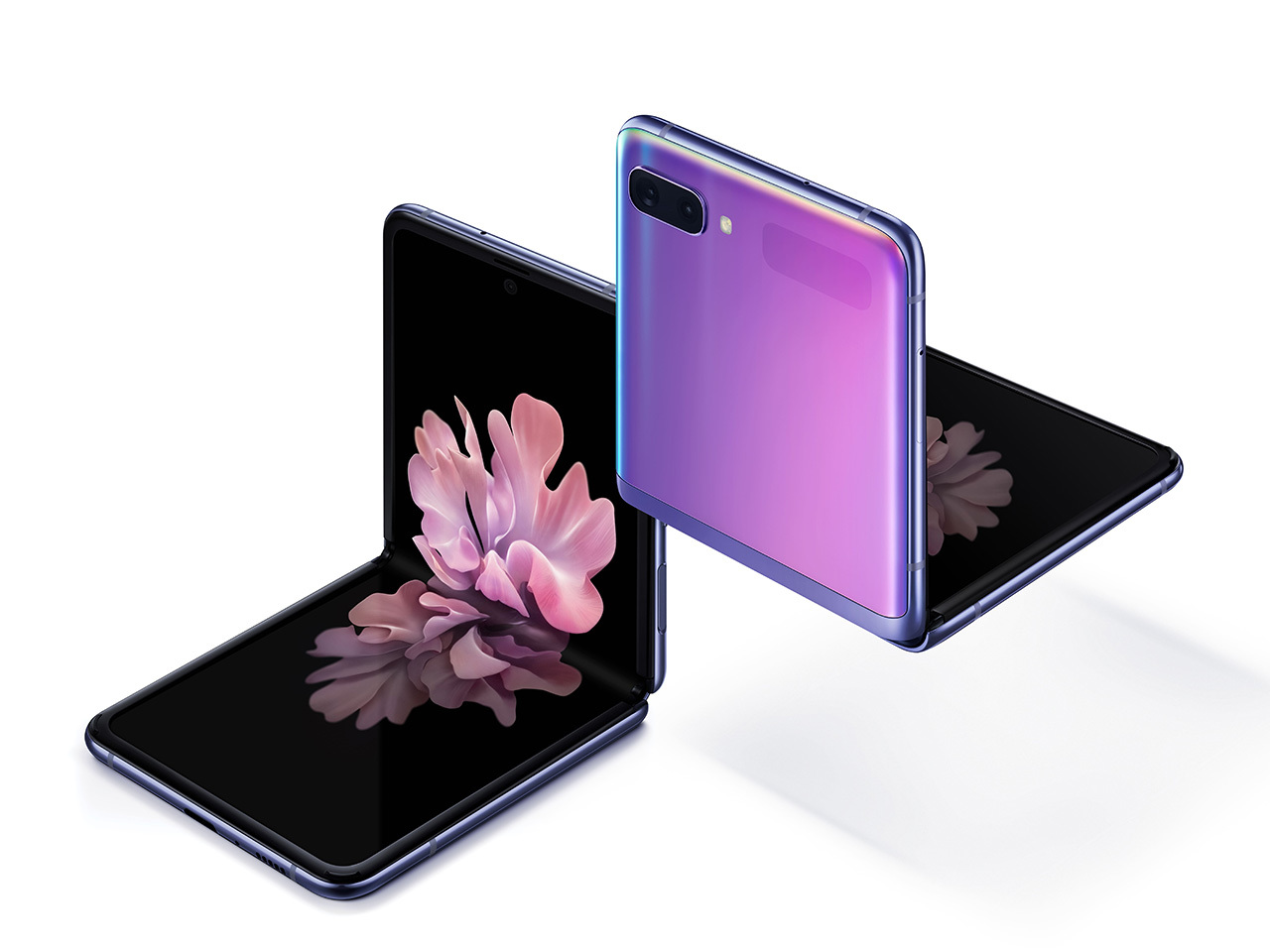 "Galaxy Flip"
Galaxy Flip is the next folding smartphone after "Galaxy Fold" released in October 2019. Unlike Galaxy Fold, it can be folded vertically. By the way, it can be said that the feature phone is coming again [it became a hot topic on Twitter and resembled the Game Boy Advance SP]. As for smartphones that can be folded vertically, Lenovo has already announced "razr" under the Motorola brand. This is currently only available in North America, making the Galaxy Flip the first vertical folding smartphone available in the country.
Galaxy Flip is equipped with a bendable organic EL panel "Infinity Flex Display". When you open the main unit, a large screen of about 6.7 inches appears, and it has a multitasking function that allows you to start and operate two applications at the same time. By using ultra-thin glass for the display, the folds seen in Galaxy Fold are less noticeable. The adoption of dynamic AMOLED and the support of HDR10 + enhance the color expression.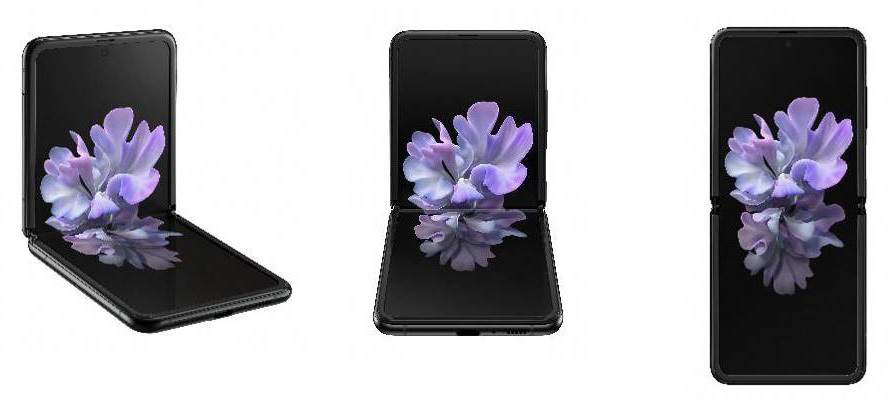 Open it to a screen of about 6.7 inches
Since the hinge can be freely opened and closed, the screen can be folded in half and placed on a desk. This allows the camera to take a timer without a tripod, and allows hands-free video calls. Equipped with "Quick Selfie" that can activate the camera even when folded. When shooting, you can check the camera image on the small 1.1-inch display next to the main camera.
The SoC supports Snapdragon 855+ [2.9GHz × 1, 2.4GHz × 3, 1.7GHz × 4 octa-core configuration], 8GB RAM, 256GB storage, 4G LTE / WiMAX2 +. The camera is equipped with a 12-megapixel super wide-angle camera and a 12-megapixel main camera. It also has a built-in 10-megapixel camera. The battery is equipped with 3300mAh and is fully charged in about 110 to 120 minutes. The connection port adopts USB Type-C.
本体 The body size is about 167 x 74 x 6.9mm [7.2mm thickest part] when open, and about 87 x 74 x 15.5mm [17.3mm thickest part] when closed. The weight is 183g. There are two colors, Mirror Purple and Mirror Black.
Source link