Headline
Audience reopens with NBA, fans at Microsoft's Teams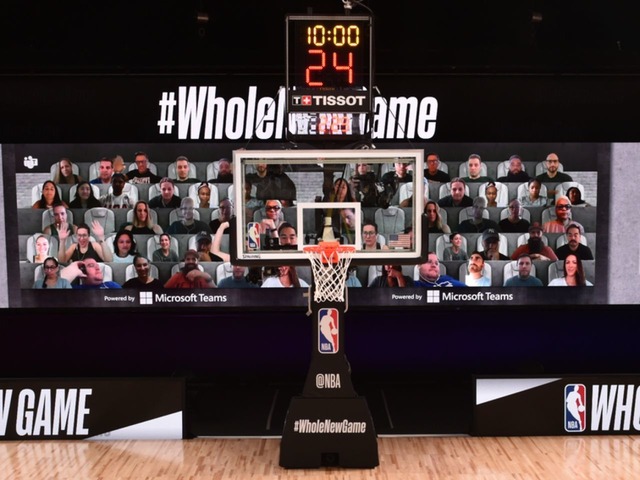 The American Professional Basketball Association [NBA] will stop the 2019-2020 season interrupted by the new coronavirus from July 30RestartHowever, the appearance of the court seems to be a little different from before the interruption.
‥NBAAsks fans to watch it online, and Microsoft's video conferencing tools and giant screens will show the fans in real time on a stand. A 17-foot-high screen is placed on three sides of the court to create an environment where you feel as if you are surrounded by a large crowd. With the new function "Together mode" of Microsoft's video conferencing tool "Teams", it is possible to display the faces of up to 300 fans in the "audience seat". Together mode creates a feeling of being in the same conference room or classroom by placing the participants in the conference in the same background.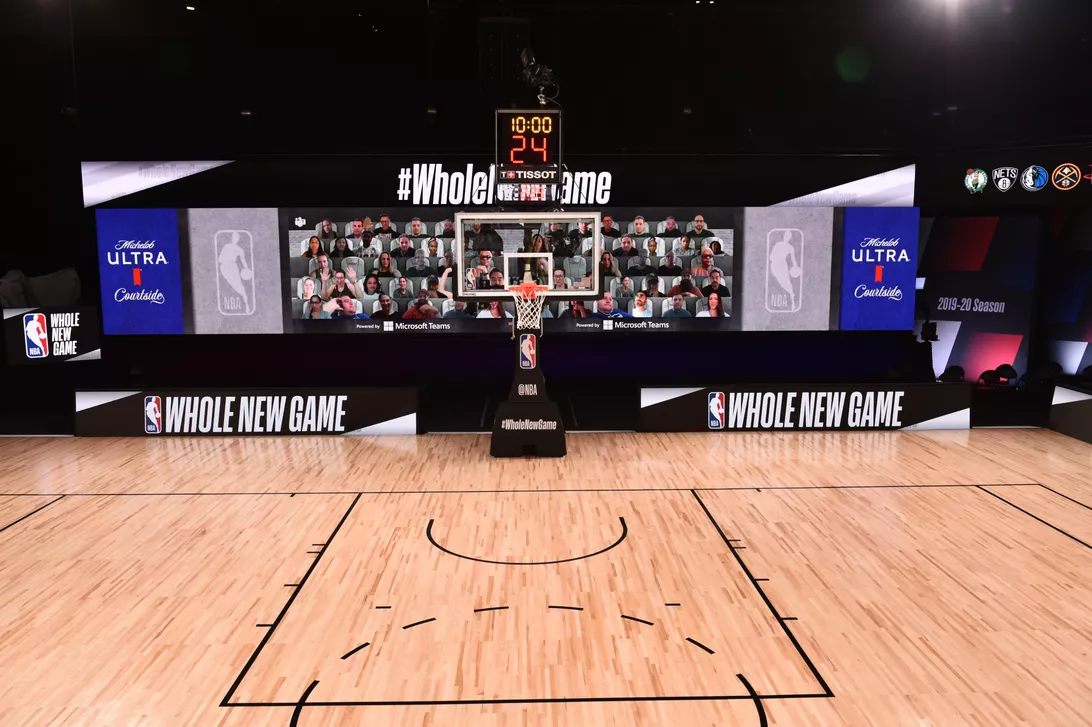 NBA uses the appropriate hashtag #WholeNewGame
Provided by: Microsoft/NBA
Sara Zuckert, who oversees the NBA's next-generation broadcasting division, said, "When we restart the season in a unique and difficult situation, we want to create a fun and immersive experience that fans can interact and have a sense of unity. I am aiming for it."
 Microsoft announced Together mode in early July as part of efforts to increase the sense of unity among participants. By using this, the background image of each spectator is removed, and the face is displayed in the "audience seat".
 The NBA will relocate more than 30 cameras near the court and will also provide footage from camera angles that the audience could not see before. A microphone was also installed around the court so that more sounds from the floor could be captured, such as the sneaker's squeaking and the sound of the ball bounce.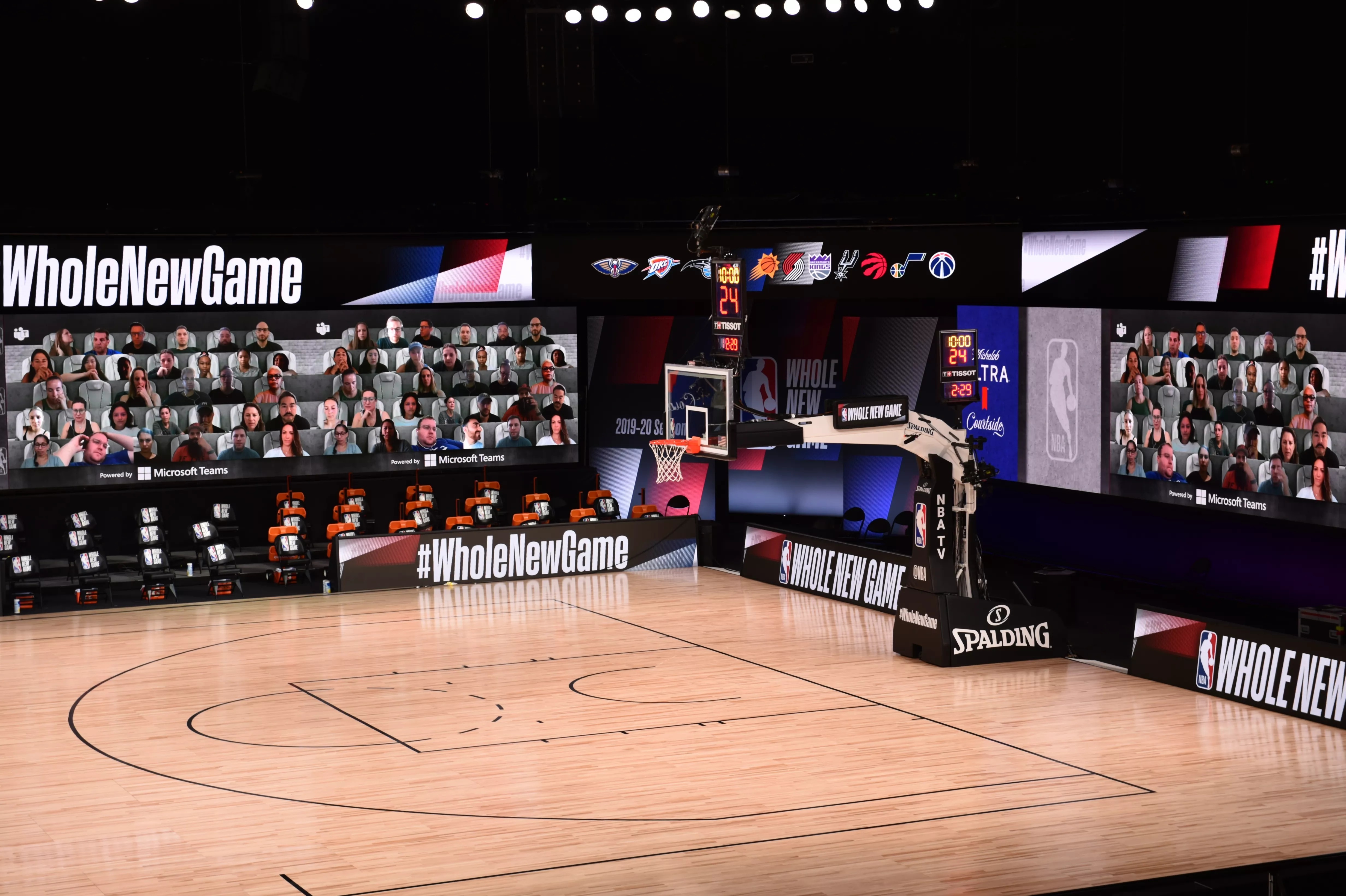 The screen is placed on three sides of the court
Provided by: NBA/Microsoft
This article is from overseas CBS InteractivearticleIs edited by Asahi Interactive for Japan.
Source link