Headline
Automatic transfer from camera to Google Photos-Canon announces new cloud service
Canon announced on February 13 the image and video cloud platform "image.canon" based on the concept of "connected camera" that integrates the camera and the cloud. It is a successor to CANON iMAGE GATEWAY, which will end in mid-March, and aims to start the service in early April.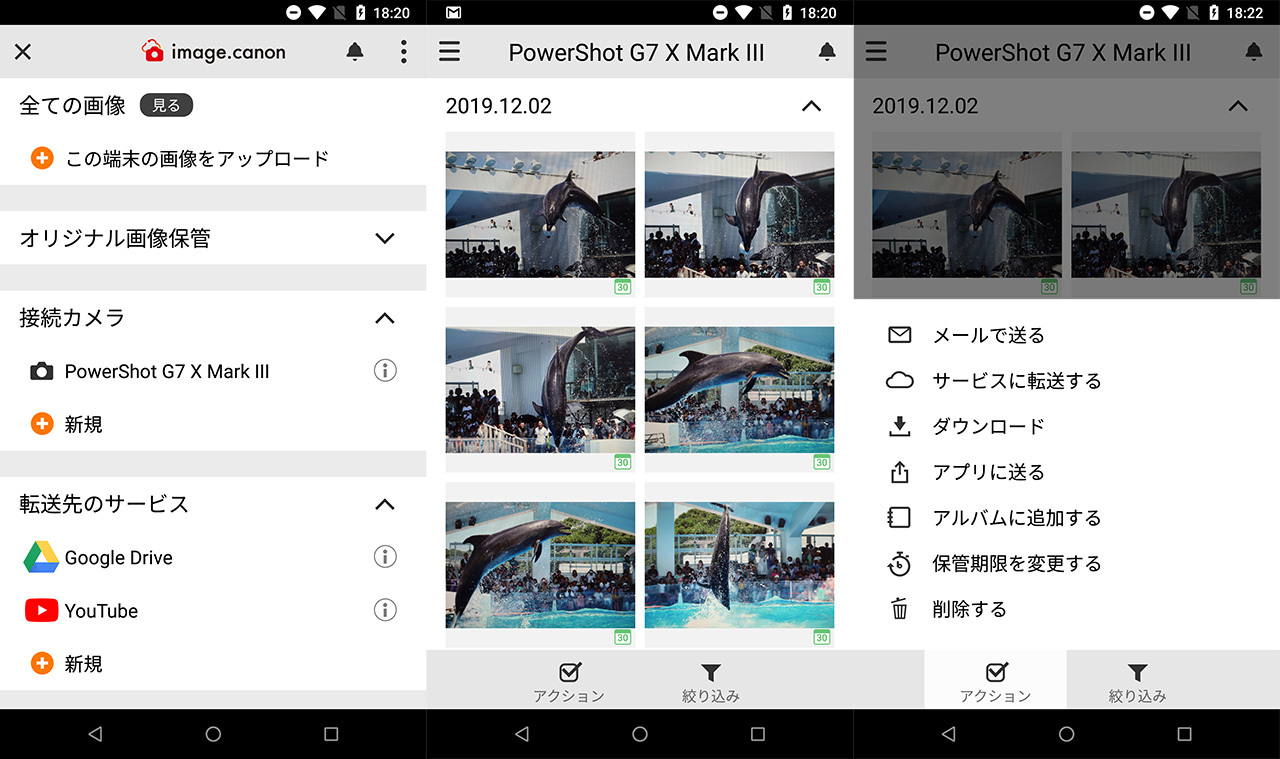 "Image.canon" smartphone app
This is to transfer photos to image.canon, making it easy to use photos and videos in various web services such as editing on the cloud, linking with external services, data storage, sharing SNS, printing on printers, etc. Cloud platform. At the beginning of the launch, automatic transfer to other cloud services such as Google Drive and posting to SNS and YouTube are available.
写真 Photos and videos uploaded to image.canon will be stored for 30 days without data limit. After that, select and move to the prepared 10GB cloud storage, or automatically transfer to Google Drive [for April], Google Photos [from June], and Adobe Creative Cloud [from June]. Even after 30 days, thumbnails equivalent to 3 million pixels will be kept in image.canon for a long time. There are no plans to link with Amazon Prime Photos, which can store RAW files.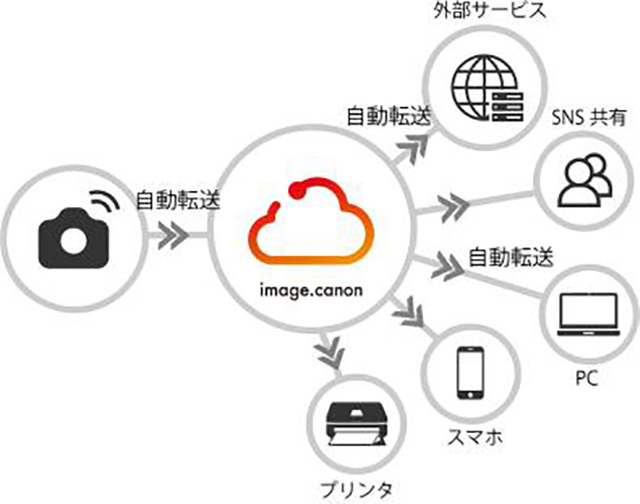 Aim to become a cloud platform that can use photos and videos on various web services by uploading photos to "image.canon" once
"EOS Kiss X10i" can be automatically transferred directly from camera to image.canon with "EOS R5" using PC
ア ッ プ ロ ー ド There are two ways to upload images from the camera to image.canon: direct access from the camera or using a PC or smartphone. To upload from the camera to image.canon, connect the camera to Wi-Fi and manually select and transfer photos. It says that models that support manual upload will be announced after the service launches in April, but not all models that support Wi-Fi connections will be targeted.
On PC, you can set up image.canon in advance and connect to PC via Wi-Fi just by starting the camera. It is automatically backed up and uploaded to image.canon as it is. This is compatible with the EOS Kiss X10i announced on the 13th. The smartphone app also allows you to upload and view photos, but doesn't seem to have an automatic backup function from the camera.
In addition, "EOS R5" which was developed and announced supports automatic transfer to image.canon. Once inside a pre-configured Wi-Fi network, simply turn on the camera and upload untransferred photos and videos directly to image.canon. In other words, just turn on the camera and it can be automatically transferred to Google Photos without a PC.
In the future, we will utilize AI and 5G to connect to the network, such as enjoying photos and videos taken at outdoor events in real time at remote locations, editing RAW on the cloud, shooting assistance tailored to the photographer's preference, etc. It is said that we will propose how to use the camera only.
Source link