CASIO
BABY-G x CHUMS outdoor collaboration model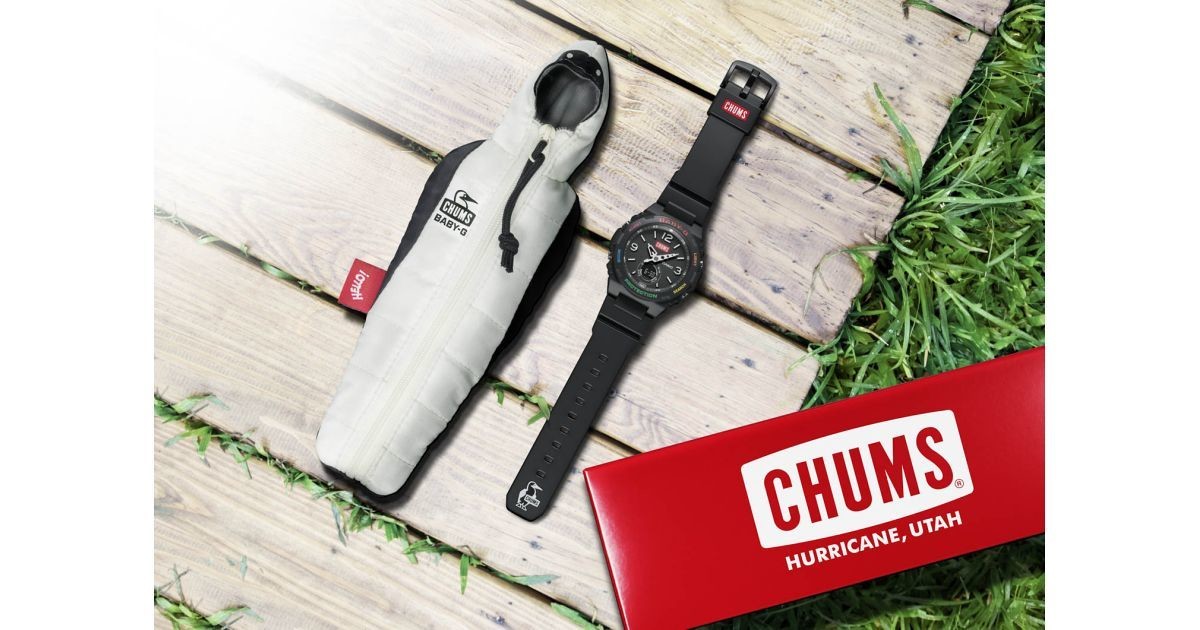 Casio's shock-resistant watch for women, "BABY-G", will be released as a collaboration model with outdoor brand "CHUMS". It is scheduled to be released in July 2020, and the price is 18,700 yen [tax included].
CHUMS is a brand famous for its Booby Bird logo. BABY-G and CHUMS decided to collaborate on this occasion based on the idea of ​​"I want to support a rich life enjoying the outdoors."
The collaboration model "BGA-260CH-1AJR" is based on BABY-G's BGA-260 as the model number indicates. Originally based on the concept of outdoors, the BGA-260 features a lantern-like hour hand and minute hands reminiscent of tools. It has functions such as 10 ATM water resistance, world time, stopwatch, and timer.
The indexes and hands are made of phosphorescent paint, making it easy to see the time even in the dark. It also has an LED light function. The connection between the band and the case is designed to move freely, making it easy to fit on your wrist.
The color of the main body is a rough color that can be used outdoors, and it is easy to wear in everyday life. The CHUMS logo is printed on the dial and play ring, the CHUMS mascot character "Booby Bird" is printed on the band, and the back cover is engraved with the Booby Bird. The special package also has a special specification, which is the image of a sleeping bag "Booby Sleeping Bag" in the shape of a Booby Bird.
Source link