Technology
"Boss Cafe Base Honey & Roast" tasting review where you can enjoy a slightly sweet and fragrant latte simply by pouring milk or water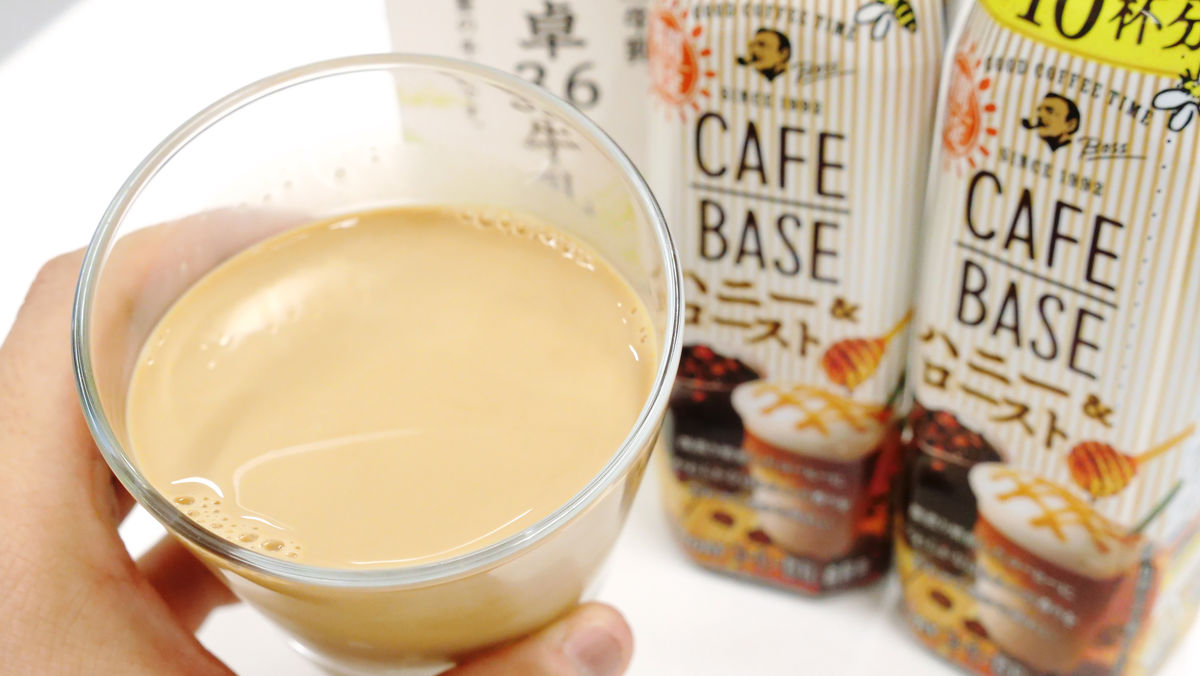 "Boss Cafe Base Honey & Roast" tasting review where you can enjoy a slightly sweet and fragrant latte simply by pouring milk or water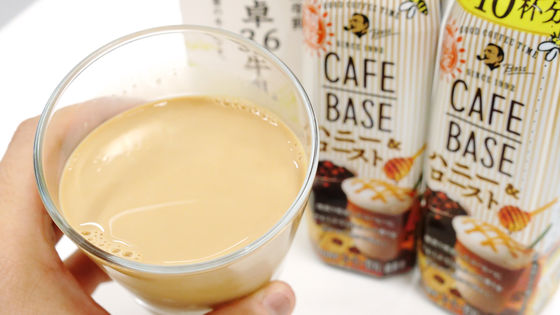 Suntory where you can enjoy authentic latte and black coffee simply by breaking it with milk or waterCafe base"Will be a new taste for a limited timeHoney & RoastWill appear. The flavor of deeply roasted coffee was added to the flavor of honey, and it was easy to enjoy the scent of honey on a latte even during busy periods.
"Boss Cafe Base Honey & Roast" Limited Release | News Releases | Suntory Beverage & Food International
https://www.suntory.co.jp/softdrink/news/pr/article/SBF0990.html
The bottle of "Boss Cafe Base Honey & Roast" looks like this. The content is 340 ml, and about 10 cups of latte or black coffee can be made.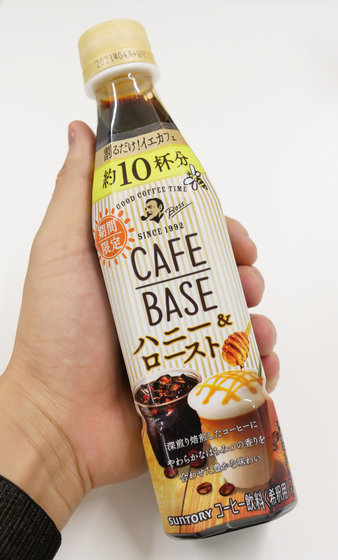 A recommended cafe base: milk or water ratio of about 1: 4.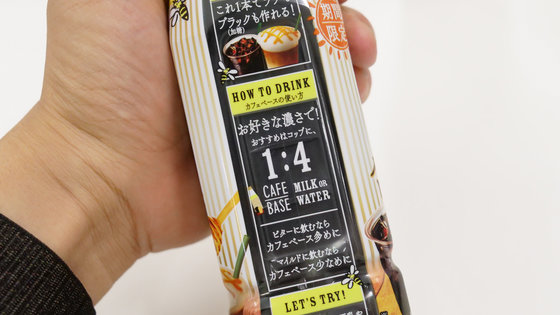 The only ingredients are coffee, sugar and flavors. It's just a flavor that you can feel the scent of honey, so it doesn't include real honey.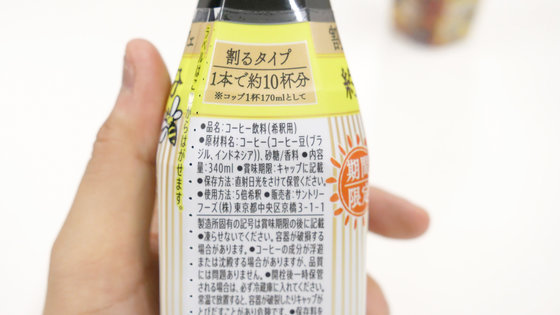 Calories are 51 kcal per 100 ml.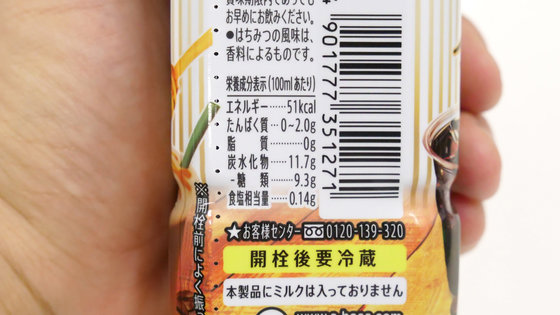 I poured "Boss Cafe Base Honey & Roast" into a transparent cup.
The color of the stock solution is deep brown.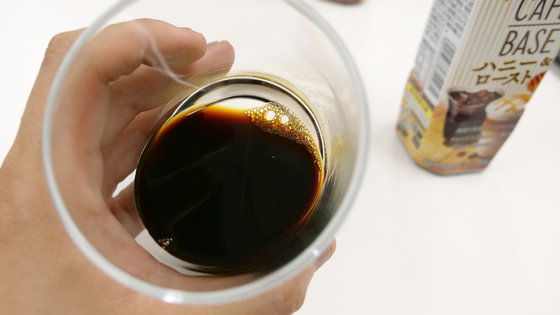 Start with milk and divide it by a ratio of about 1: 4.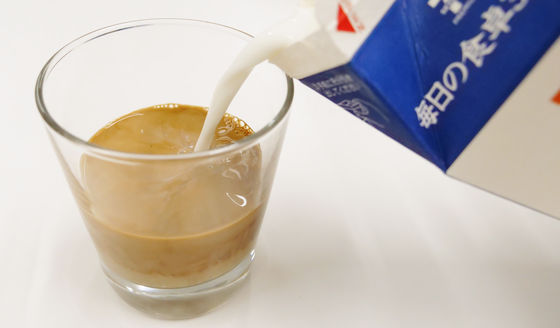 When you drink it, the mild bitterness is wrapped in the mellowness of the milk and spreads with a gentle sweetness. I thought, "Honey & roast," "may be quite sweet before drinking," but the sweetness is modest. Although I didn't really smell the scent of honey, it did not contain any sweetener, so the sweetness quickly faded away and the aftertaste was refreshing. You can also feel the aroma of roasted coffee.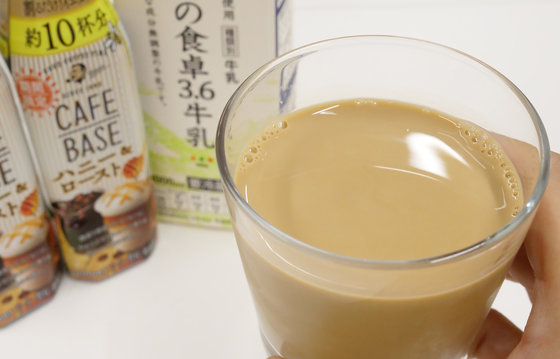 Next, I divided it with water and drank it as black coffee. The bitterness of the coffee was emphasized because the sweetness was more modest than that of the latte. At the same time, the roasted flavor that was clearly felt to be latte had faded. If you want to enjoy the scent of "Boss Cafe Base Honey & Roast" and want to drink it in black, it is recommended to divide it slightly thicker than the ratio of 1: 4.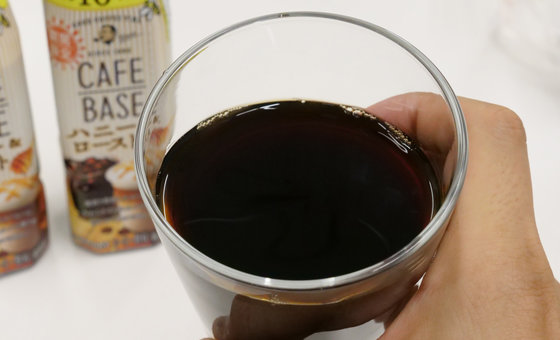 "Boss Cafe Base Honey & Roast" can be purchased for a limited time from May 26, 2020 (Tuesday). The suggested retail price is 278 yen excluding tax. Also, it is handled by Amazon.co.jp, and at the time of article creation you can order 24 books for 5347 yen including tax.
Amazon | Suntory Boss Cafe Base Honey & Roast Coffee Concentrate 340ml x 24 | BOSS (Boss) | Coffee Beverage Store

Copy the title and URL of this article
Source link