iPhone
Can you share your iPhone's mobile line with your family's device?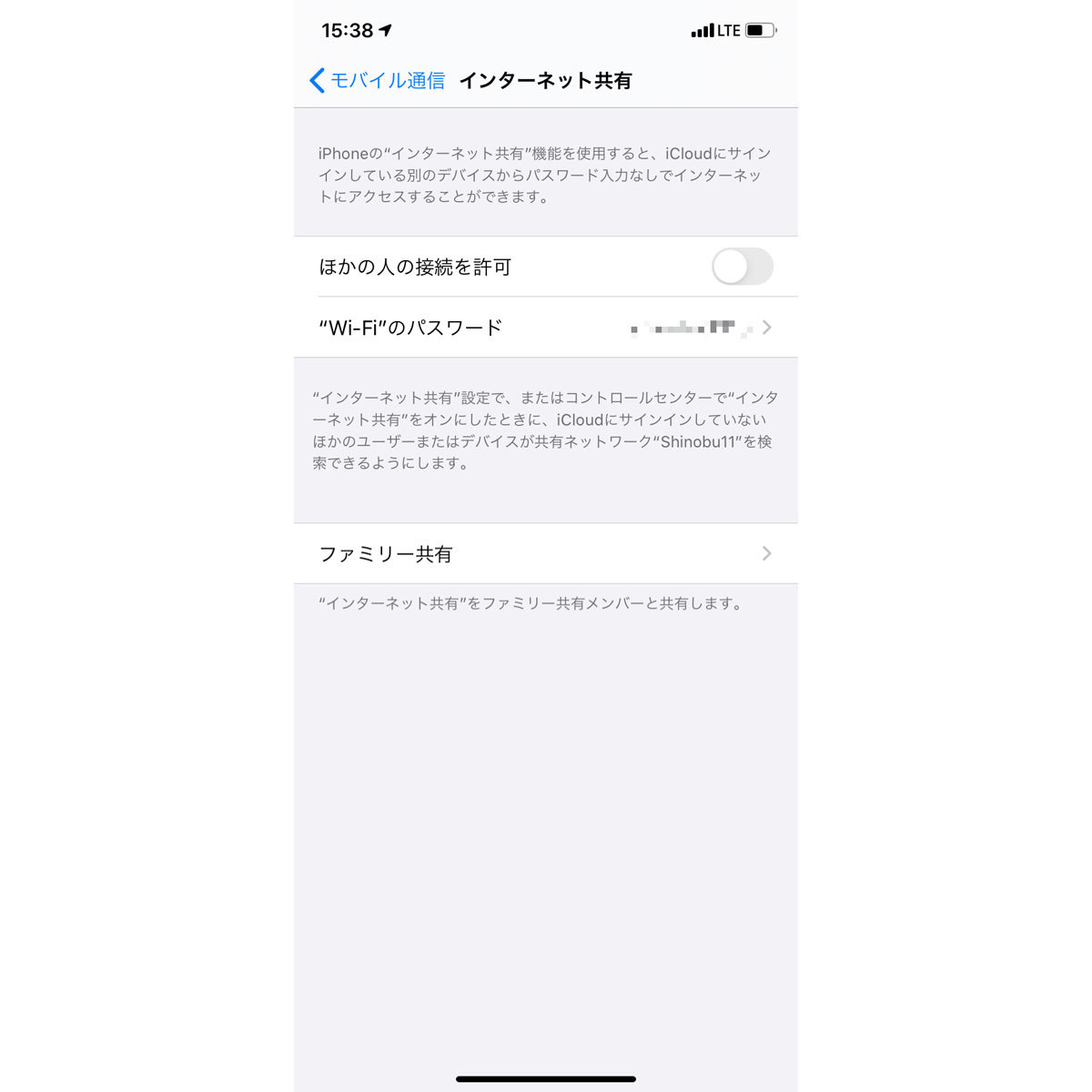 "Tethering," which shares the mobile line of a smartphone with other devices, is widely used by iPhone users. If you connect to the iPhone via Wi-Fi, Bluetooth, or USB (Lightning cable), you will be able to connect tablets and computers that cannot connect directly to mobile lines to the Internet.
Since tethering as a service is provided as an option of the communication plan by the company (communication carrier) that provides the mobile line, it is necessary to apply in advance to use it. When a SIM card with a contract is attached to the iPhone, an item called "Internet Sharing" appears in the "Settings" application, and you can enable or disable tethering.
iCloud "Family Sharing" supports this tethering. If the terminal of a family member who has been authorized in advance requests connection to an iPhone that has tethering enabled, you can connect to the Internet without entering a password. Even if there is no contract with the communication carrier transferred to the child (no valid SIM), if the parent's iPhone has tethering enabled within the wireless communication range, the Internet connection will be possible on the go is.
To start tethering using Family Sharing, open "Settings" → "Internet Sharing" → "Family Sharing" and enable the "Family Sharing" switch. Then, the names of the family members registered in Family Sharing are listed, so tap the family members who are allowed to use tethering and select "Auto" on the screen that appears.
If you select "Request approval" in the Family Sharing settings, a dialog asking for approval from the parent's iPhone (with tethering enabled) will appear when a family terminal requests an Internet connection. If you want to restrict your child's use of the Internet, you may want to select "Request approval".
Source link