Digital Camera
Canon's camera for students "iNSPiC REC", students appeal themselves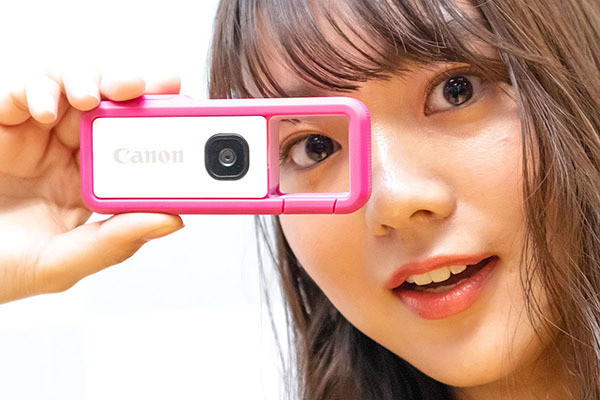 Canon launched a new concept camera "iNSPiC REC" student collaboration project on June 12, and released works and videos produced by high school and university students on its showroom and homepage.
iNSPiC REC [released on December 20, 2019] is a palm-sized digital camera with excellent portability. It has a unique shape with no viewfinder or display, and is waterproof and shockproof. Canon is appealing as a camera product that proposes a new shooting style that smartphones do not have, which corresponds to various shooting scenes from the outdoors to everyday life. The main assumed users are high school students and university students.
In the iNSPiC REC student collaboration project launched by Canon, high school students from Shinagawa Women's Gakuin [Shinagawa Ward, Tokyo] and university students in Chiba, who major in design, spend about four months and get the same generation's empathy. We proposed and planned new ways to enjoy REC and its value.
At Shinagawa Women's Gakuin, 36 high school first-year students plan an exhibition production and original jacket design to suggest how to enjoy "iNSPiC REC". I spent my days with "iNSPiC REC" and formed what I felt and ideas that came up. The two completed concept exhibits will be exhibited at Canon's showroom "Canon Plaza S" [Minato-ku, Tokyo].
In addition, about 30 design majors were divided into 21 teams and produced a 30-second video that appealed to the appeal of "iNSPiC REC". The videos of the three teams selected in the competition are available on YouTube's Canon official account.
Source link