CASIO
Casio shines in summer light and fashion " BABY-G ''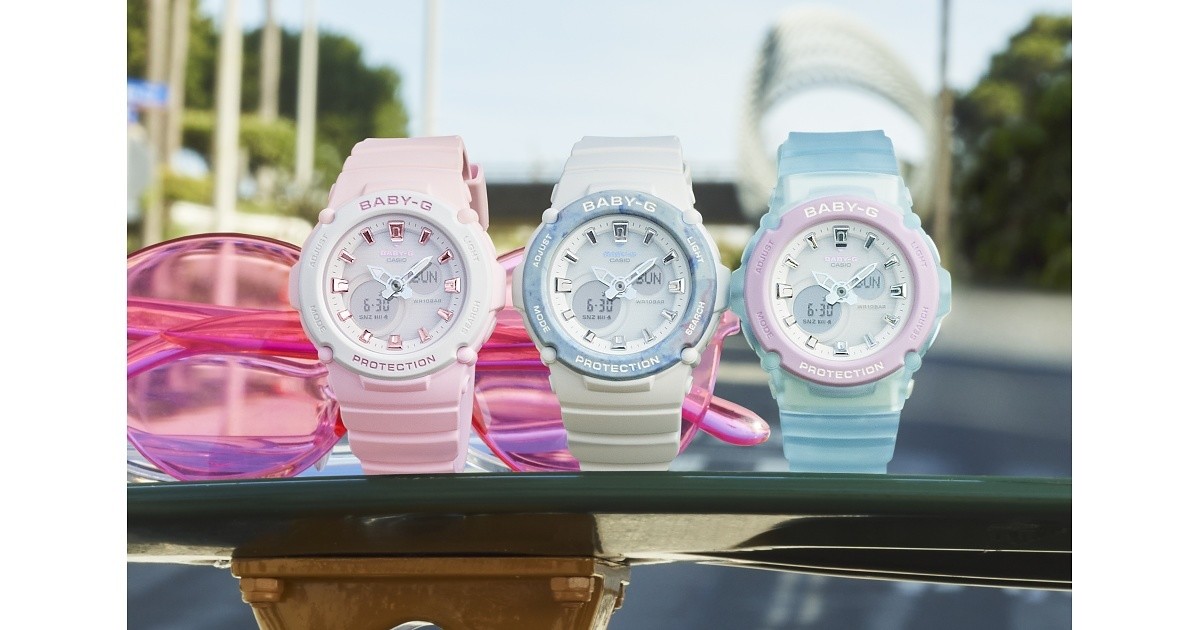 "BGA-270" with pop coloring and design will appear from Casio's shock-resistant watch "BABY-G" for women. Four models with different coloring are prepared and the release is scheduled for late March.
Model number: Band color: Ring color: Price including tax
・ BGA-270-1AJF: Black: Vivid pink: 14,850 yen
・ BGA-270-2AJF: Skeleton Blue: Lavender: 14,850 yen
・ BGA-270-4AJF: Pastel pink: White: 14,850 yen
・ BGA-270M-7AJF: White: Marble: 15,950 yen
This time, the BGA-270 is a combination model with a digital display using two in-dial dials and analog hands. Rounded case design, metallic painted indexes, and dots on the four corners of the bezel stand out. The bezel has a structure in which parts with different colors are arranged integrally, expressing a colorful playfulness and an active and cute atmosphere.
White & Marble's BGA-270M-7AJF combines rings with different marble patterns one by one and combines them with pale tone that goes well with popular PVC material items.
Source link