CASIO
Casio, the first diver's watch in the series history "OCEANUS CACHALOT"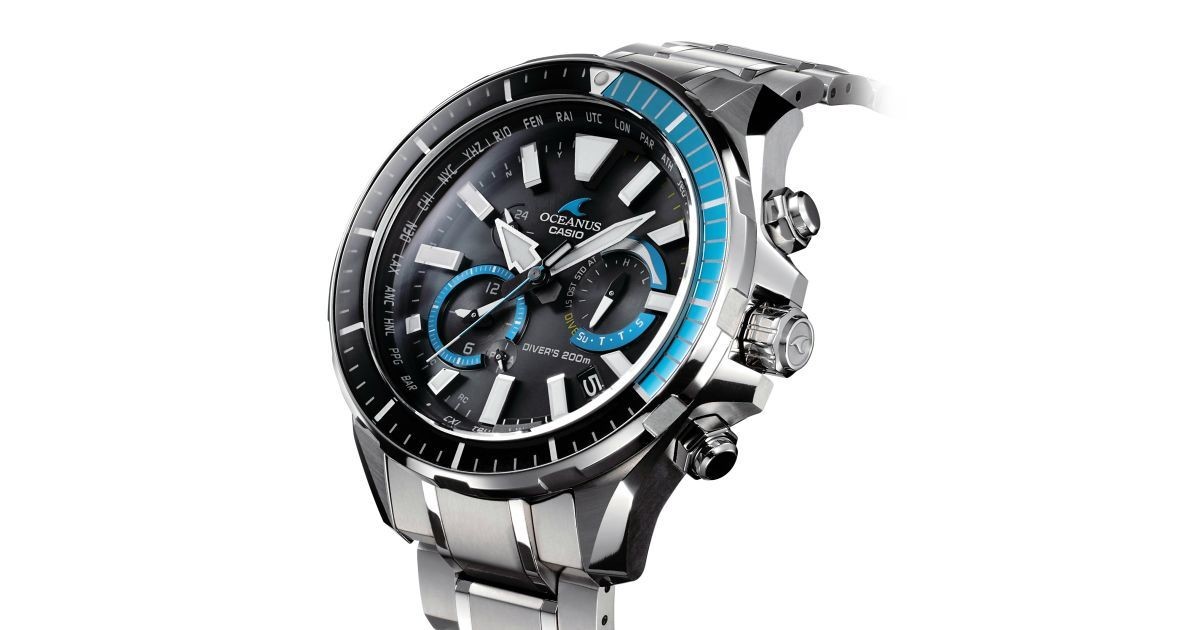 Casio Computer's "OCEANUS" is a metal watch whose concept is "Elegance, Technology". OCEANUS's first ever diver's watch series "OCEANUS CACHALOT" was released on June 30th.
"CACHALOT" means "sperm whale" in French. The sporty image derived from marine sports is represented by the function and design of the watch.
This time, the concept of OCEANUS CACHALOT is renewed as an elegant diver's watch, and a new model "OCW-P2000/P2000C" has appeared. The titanium band OCW-P2000 costs 253,000 yen [tax included] and the Durasoft band OCW-P2000C costs 242,000 yen.
As for the OCW-P2000 series, another article that introduces the appearance with photosA new photo of Casio "OCEANUS"-Elegant diver "OCW-P2000" with a longing for the seaAlso, please take a look.
As it is a diver's watch, it realizes ISO standard waterproof performance for 200m diving. The bezel is a reverse rotation prevention register ring made of two-tone sapphire glass. In addition to measuring the dive time with this register ring, you can measure and display the dive time with the hour and minute hands by switching the watch to dive mode. In addition, by linking with a smartphone via Bluetooth, a dedicated app can be used to automatically record the dive time and dive spot, allowing you to easily review past dives.
Source link