Technology
China launches "Great Cannon" to prevent Hong Kong movement
China launches "Great Cannon" to prevent Hong Kong movement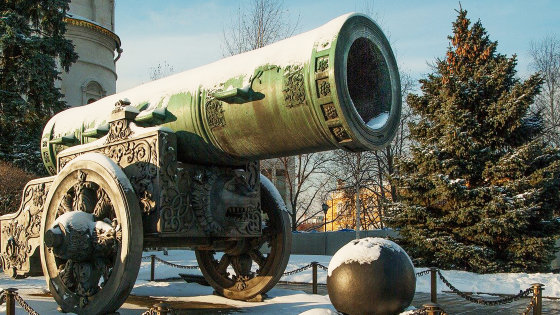 by jackmac34
Attack system suspected of involving the Chinese governmentThe Great Cannon(Great cannon) Starts again and largeDDoS attackI found out that Great Cannon, whose launch was reported in 2015, but this time the target is a forum based in Hong Kong, and a large-scale demonstration is called againHong Kong movementIt is considered to be the purpose of obstructing.
The "Great Cannon" has been deployed again | AT & T Alien Labs
https://cybersecurity.att.com/blogs/labs-research/the-great-cannon-has-been-deployed-again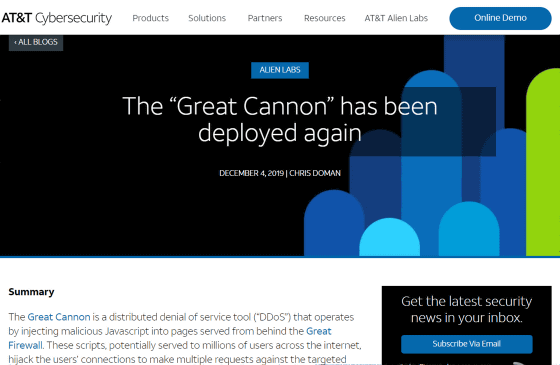 China fires up 'Great Cannon' denial-of-service blaster, points it toward Hong Kong • The Register
https://www.theregister.co.uk/2019/12/06/china_ddos_report/
The existence of a network attack system called Great Cannon was revealed in 2015. March 31, 2015,GitHub's biggest DDoS attack everIt became clear that was done. A cyber security company said that the Great Cannon is believed to have been used in this attack and that all signs are pointing to China, although no " immovable evidence '' indicating the involvement of the Chinese government has been foundFireEyeSays the researcher.
What is the mechanism of China's new weapon / giant gun " The Great Cannon ''-GIGAZINE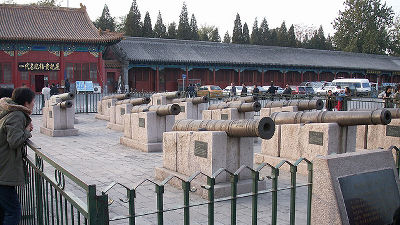 Great Cannon is a Chinese online censorship systemGreat firewall"" Is a "defense" system, while "attack" system. Great Canon hijacks traffic for a specific IP address and replaces it as desiredMan-in-the-middle attackIt seems to have the ability to do. Attack activity called "APT30 (Advanced Persistent Threat)" using Great Cannon has been ongoing since 2005.
AT & T CybersecurityIs newly based in Hong KongLIHKG ForumIt was revealed that Great Cannon performed a DDoS attack targeting Great Cannon said that JavaScript was planted on the PC that visited the LIHKG forum within the firewall domain, and data packets were sent with commands. AT & T says, "Usually these URLs use standard parsing and tracking scripts, but Great Cannon has replaced some of these requests with malicious code."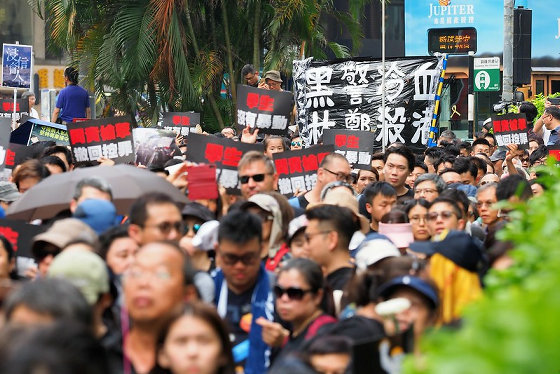 by Etan Liam
However, the LIHKG forum uses an anti-DDoS attack mechanism, and there are some bugs in malicious code, so the LIHKG forum at the time of article creation was resistant to attack and the website was accessible The Still, AT & T experts said, "It 's anxiety that regular attacks with the potential of Great Cannon and the potential for incidental damage to US-based services remain." Says.
Copy the title and URL of this article
Source link