Technology
Chrome 80 adds " function to automatically reject pop-ups when visiting the site ''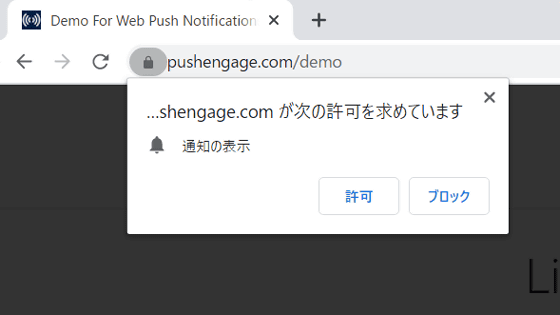 Chrome 80 adds " function to automatically reject pop-ups when visiting the site ''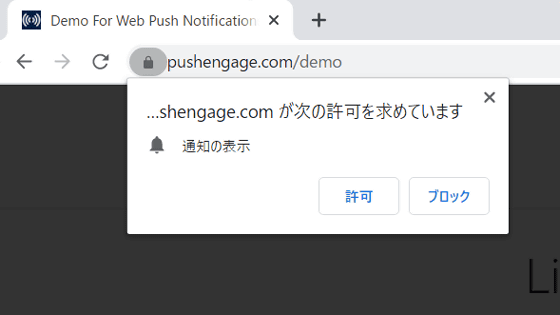 When you visit a website with a browser, many people may feel annoyed by displaying a pop-up near the address bar, such as "The website is asking for permission to notify." Web browser"Google ChromeThe development team has announced on the official blog that it will add a feature that automatically rejects pop-ups asking for notifications when visiting the site to the stable version of Chrome 80 that will be released in February 2020.
Chromium Blog: Introducing quieter permission UI for notifications
https://blog.chromium.org/2020/01/introducing-quieter-permission-ui-for.html
Chrome to start blocking annoying notification requests | Ars Technica
https://arstechnica.com/gadgets/2020/01/google-to-make-chromes-notification-permission-pop-up-less-annoying/
Chrome is toning down its notification requests-The Verge
https://www.theverge.com/2020/1/8/21056671/chrome-browser-notification-requests-update-google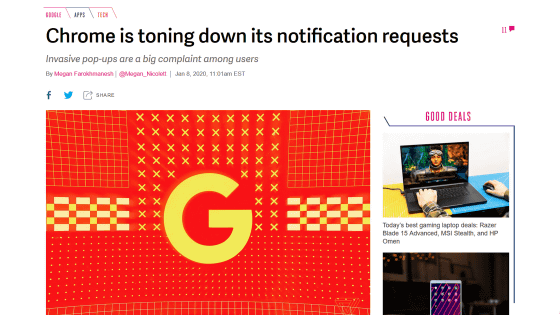 When you visit a new website in your browser, you may see a pop-up asking for permission to notify you: Many people have troubled the specification of pop-ups because they cannot browse websites comfortably unless they click an option such as "permit" or "block."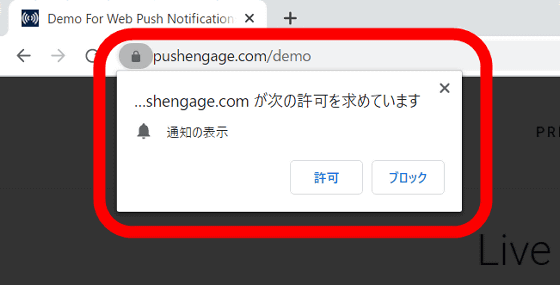 " Notifications are an essential feature for a wide range of applications, because Chrome development teams can turn on notifications from websites so they can receive new updates even when users aren't checking the website. ". On the other hand, he pointed out that the problem is that many websites seek permission to notify at the first visit, when a user knows nothing about the website. "We often get complaints about 'notifications'," argued that pop-ups on visits disrupted the user's workflow and hurt the user experience.
Therefore, the development team says that Chrome 80 will introduce a function to automatically reject pop-ups requesting notification permission in order to achieve a quieter UI. With the new UI, instead of displaying a pop-up, a message "Notification blocked" is displayed in the address bar, and it is said that you can enable notification by clicking the adjacent bell icon. Although the popup continues to be displayed in the mobile version, it is displayed as a single bar at the bottom of the screen instead of the popup displayed on the entire screen.
To install a new UI on Chrome 80, turn on "Block pop-ups asking for permission to notify" from the "Settings" screen. Also, for users who tend to close pop-ups without allowing notifications or for websites where almost all users are blocked from notifying, the blocking function is automatically enabled without manually changing the settings. It seems to be.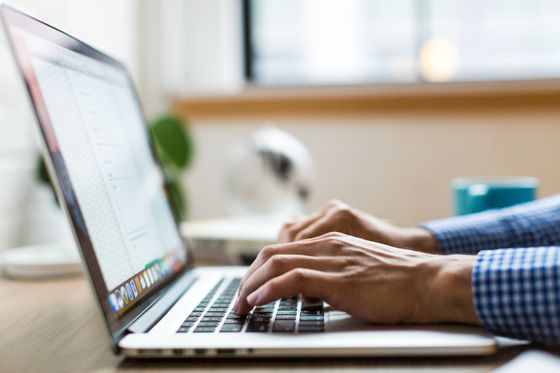 by Burst
Ars Technica, a news site, says that while many websites display pop-ups asking for permission to notify, most users do not allow notifications at all or only a few websites, and pop-ups are very Pointed out that it was annoying. The Chrome development team also advised that it would be better to ask for a notification when the user understood the content of the website rather than asking for a notification when the user visited the site. did.
Chrome is not alone in reducing pop-ups asking for notifications. Released in January 2020Firefox 72In the official version, the pop-up for "Allow Notification" displayed when visiting the site is automatically blocked.
" Firefox 72 '' official release, blocking annoying notification request pop-up, further improving privacy function-gigazine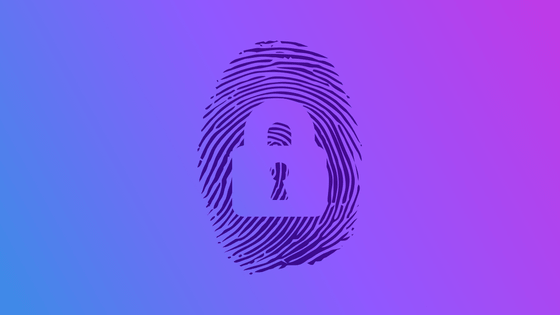 Copy the title and URL of this article
Source link