Headline
Cloud business card management " Sansan '' links with Microsoft Office 365, Microsoft Teams
SanSansan announced on March 12 that it will develop a function to link with "Microsoft Office 365" [Microsoft Outlook] and "Microsoft Teams" provided by Microsoft Japan in its cloud business card management service "Sansan".
Specifically, we are developing a function to automatically synchronize business card data read into Sansan with Microsoft Outlook contacts and a function to register business card information of visited [partner] in the Microsoft Outlook calendar. ing.
Furthermore, the company is working to develop a function to collaborate with Microsoft Teams, which is a group chat software, and a "colleague knowledge search function" that allows colleagues with related networks to be searched by keyword search.
Use of all functions is subject to use of Sansan, Microsoft Outlook, and Microsoft Teams. The business card information link function to Microsoft Outlook is scheduled to be provided in June. Other functions will be provided sequentially.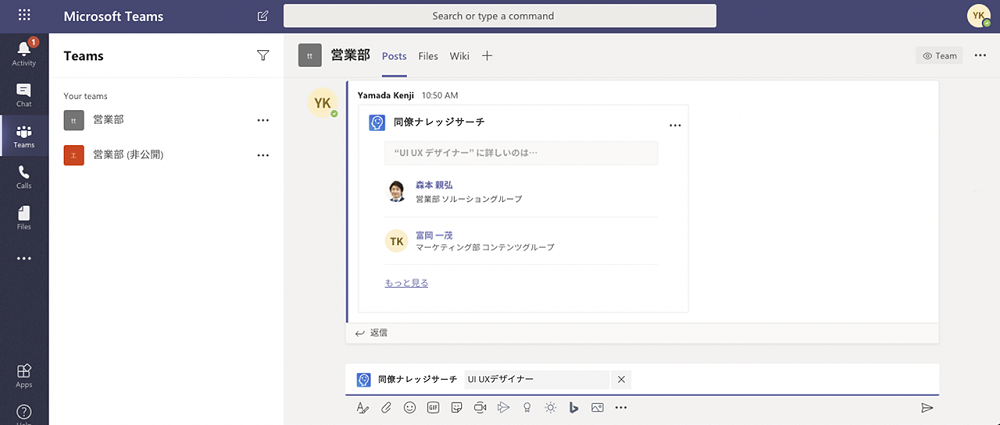 Source link