Headline
Cluster raises a total of 830 million yen from KDDI and TV Asahi
On January 6, the cluster that operates the virtual event platform "cluster" was subscribed to KDDI Open Innovation Fund 3, TV Asahi Holdings, Wright Flyer Live Entertainment [WFLE], 31VENTURES Global Innovation Fund 1, and individual investors The company announced that it has raised a total of 830 million yen through a third-party allotment.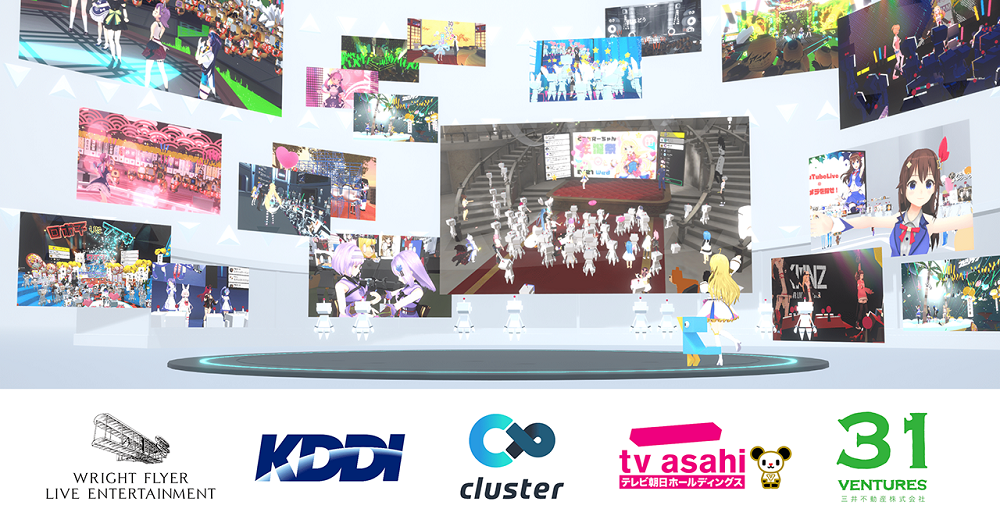 Cluster The "cluster" operated by the company has developed a VR application that allows anyone to hold events such as live music and conferences virtually. It can connect thousands of people at the same time, and supports large-scale virtual music live events.
According to the company, the funding aims to strengthen product development and marketing for further business expansion.
We also entered into business alliance agreements with TV Asahi and WFLE for the purpose of expanding the use of virtual spaces that can communicate on a large scale and improving the convenience of services.
With TV Asahi, we will implement comprehensive cooperation in virtual event business, video distribution business, etc., utilizing assets owned by both companies. Consider new content planning and development.
With WFLE, the company will jointly develop functions that allow avatars created on the "REALITY" service provided by WFLE to be easily used in "clusters", and will strengthen cooperation on content development.
Source link