Headline
Comfortable commute by ship and car–MONET, MaaS demonstration experiment for commuters in the Takeshiba area
On January 14, MONET Technologies, a joint venture between SoftBank and Toyota, launched a multimodal service demonstration test for commuters in the Takeshiba area of ​​Tokyo.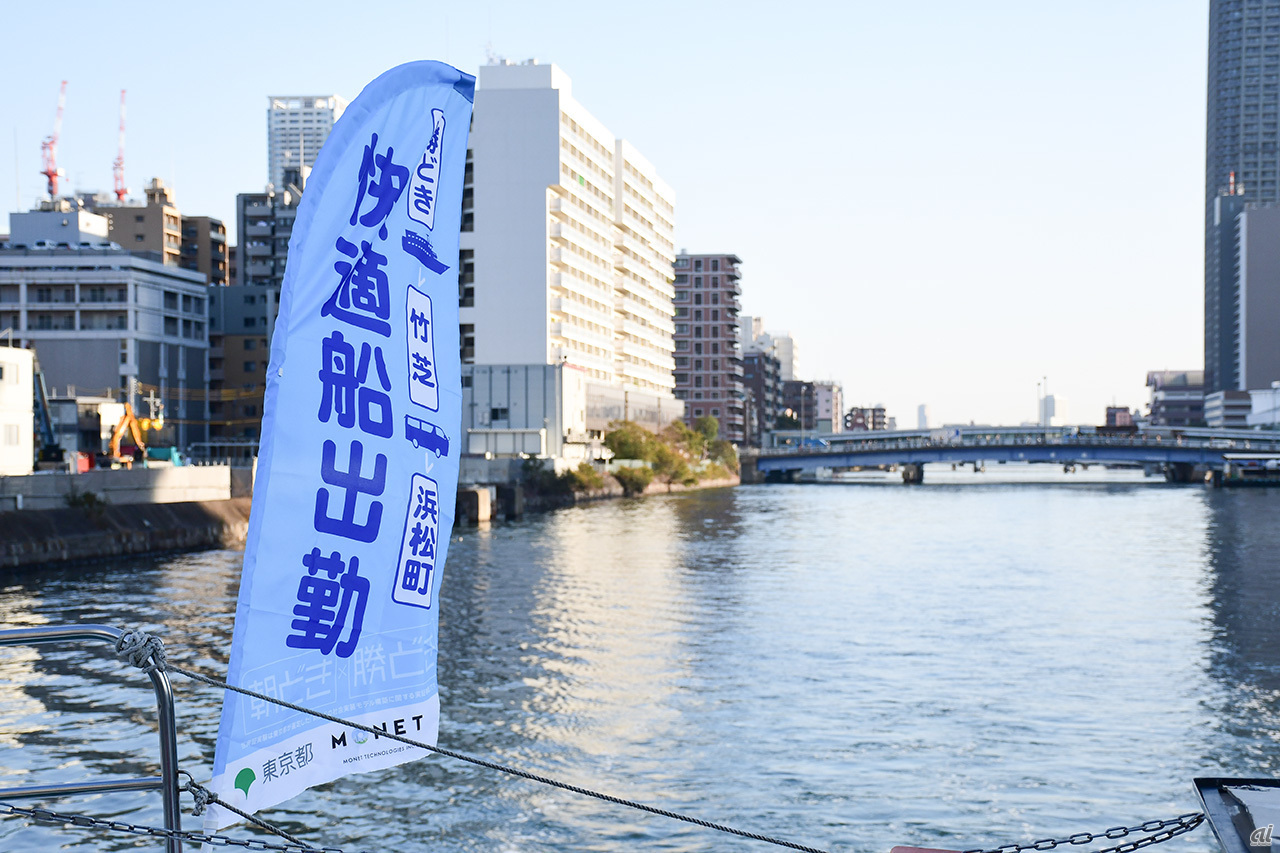 Demonstration test of multi-modal service for commuters in Takeshiba area by MONET Technologies
結 び A boat service connects the Asashio Canal Pier in the Kachidoki / Harumi area with the Takeshiba small boat terminal, and runs a mobility service from Takeshiba to Hamamatsucho Station. We will verify the use system of each service using ships and mobility services, railway services and transportation IC cards. The number of vessels operated is four a day. The fee is free, but you need to apply in advance on the website "Tokyo Funaburi". The implementation period is until January 17th.
実 証 This demonstration experiment is one of jointly conducted with Tokyu Land and JR East as part of the Tokyo Metropolitan Government's "Demonstration Experiment for Building a Social Implementation Model of MaaS". This will be followed by an on-demand mobility service for employees working in the Takeshiba area, and a mobility service for tourists connecting with a high-speed boat connecting Izu Oshima and Takeshiba pier.
Commuting on a waterway free of traffic
In a demonstration test on March 14, a third flight departing from the dock at 8:20 was opened to the press.
船 At around 8:10, the ship arrives at the morning tide canal landing. The user starts boarding. When boarding, hold the transportation IC card over the reader and register it in the system. This is a demonstration that aims to unify the boarding and boarding fees when MaaS is put to practical use in the future. In this experiment, there is no charge withdrawal, but we are verifying the cooperation with the mobility service that takes over at Takeshiba later.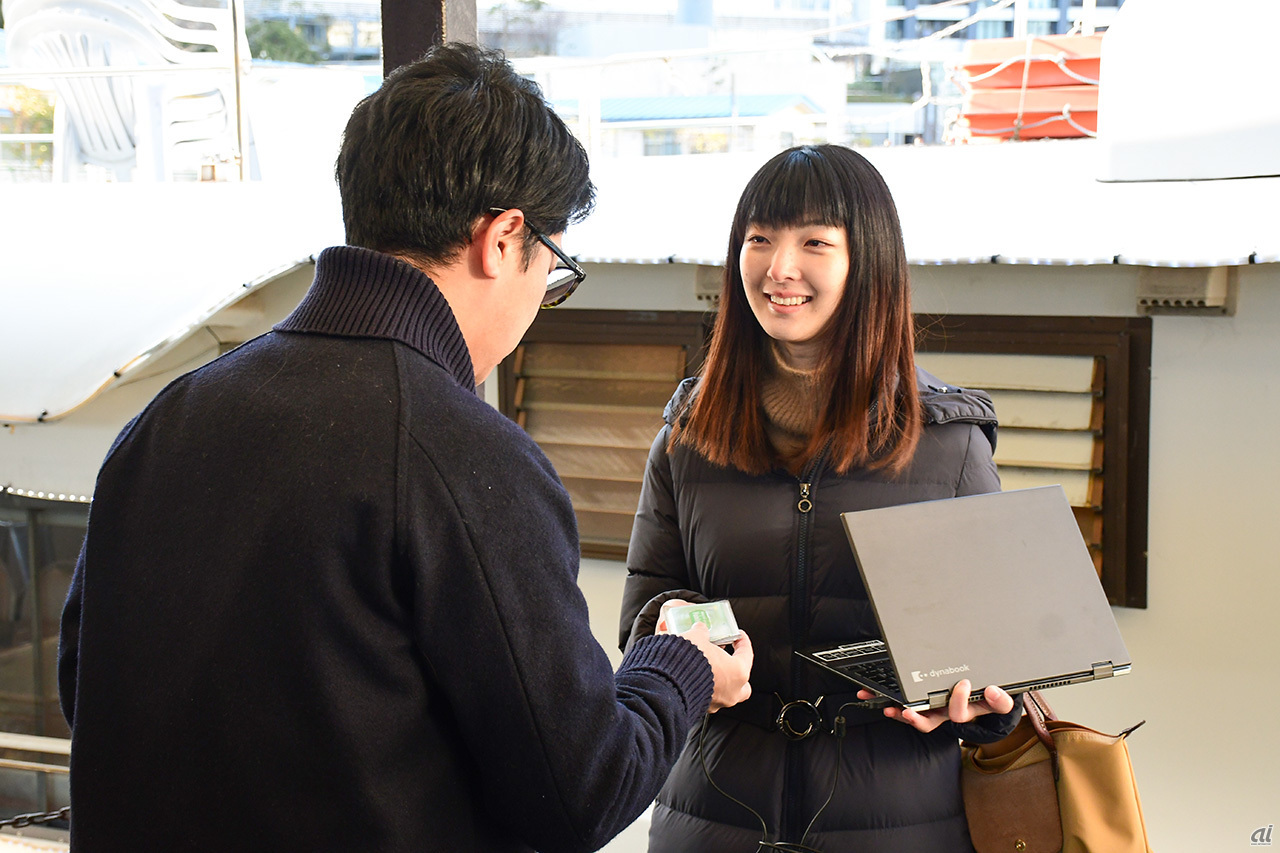 Register a transportation IC card before boarding
船 At around 8:20, the ship leaves port almost on time. Go south along the Asashio Canal, toward the small ship terminal at Takeshiba Wharf. During the rush hour on weekdays, the road is busy, but the water is free of traffic. While traveling at a leisurely speed of about 10 km / h, you can go smoothly on a canal without boats you meet.
In about 10 minutes, you will pass through the canal and enter Tokyo Port. The weather was fine on this day, but the waves of the small boat class on board were slightly anxious. However, it is not enough to feel seasick. The ship crossed the entrance to Tokyo Port and at about 8:35 berthed at the Takeshiba small ship terminal between Takeshiba Wharf and Hinode Pier.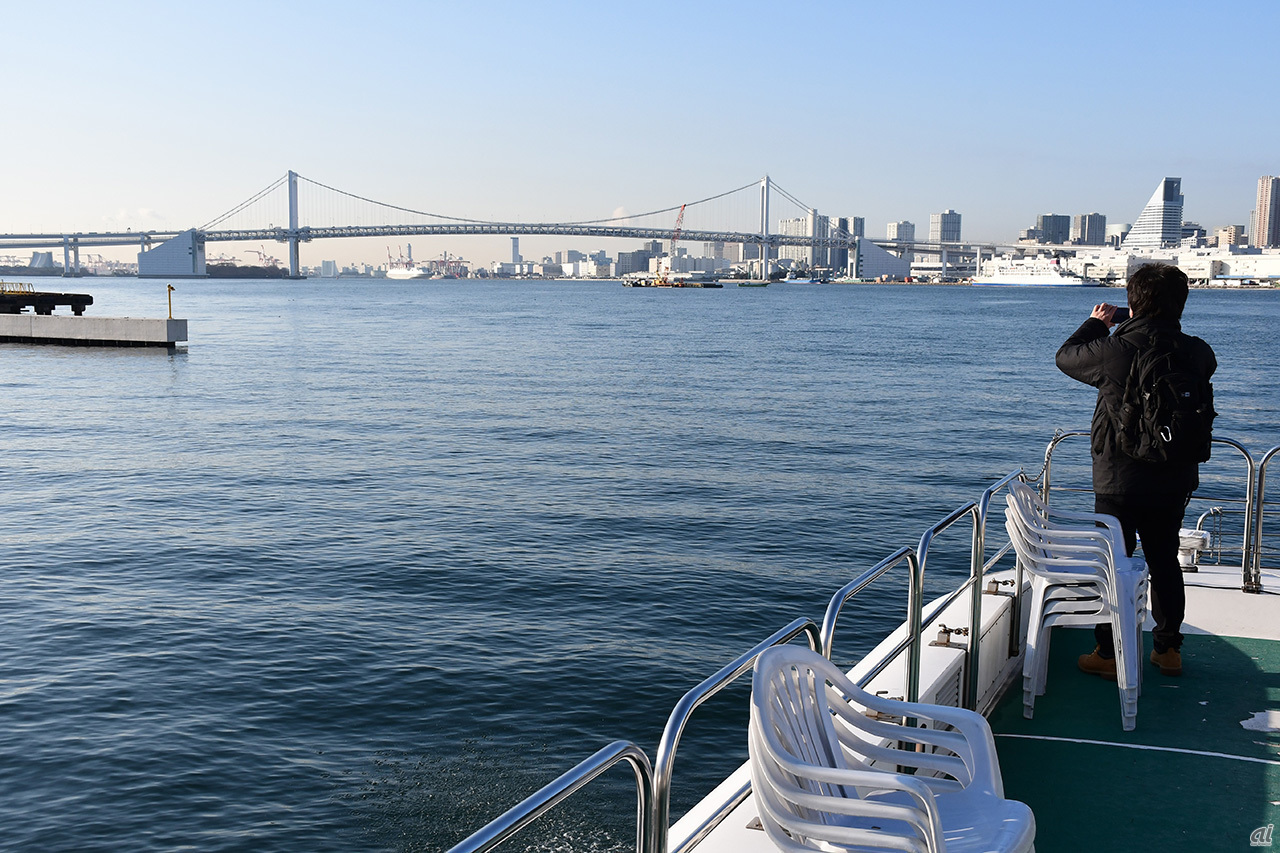 Ship leaving the canal and entering Tokyo Port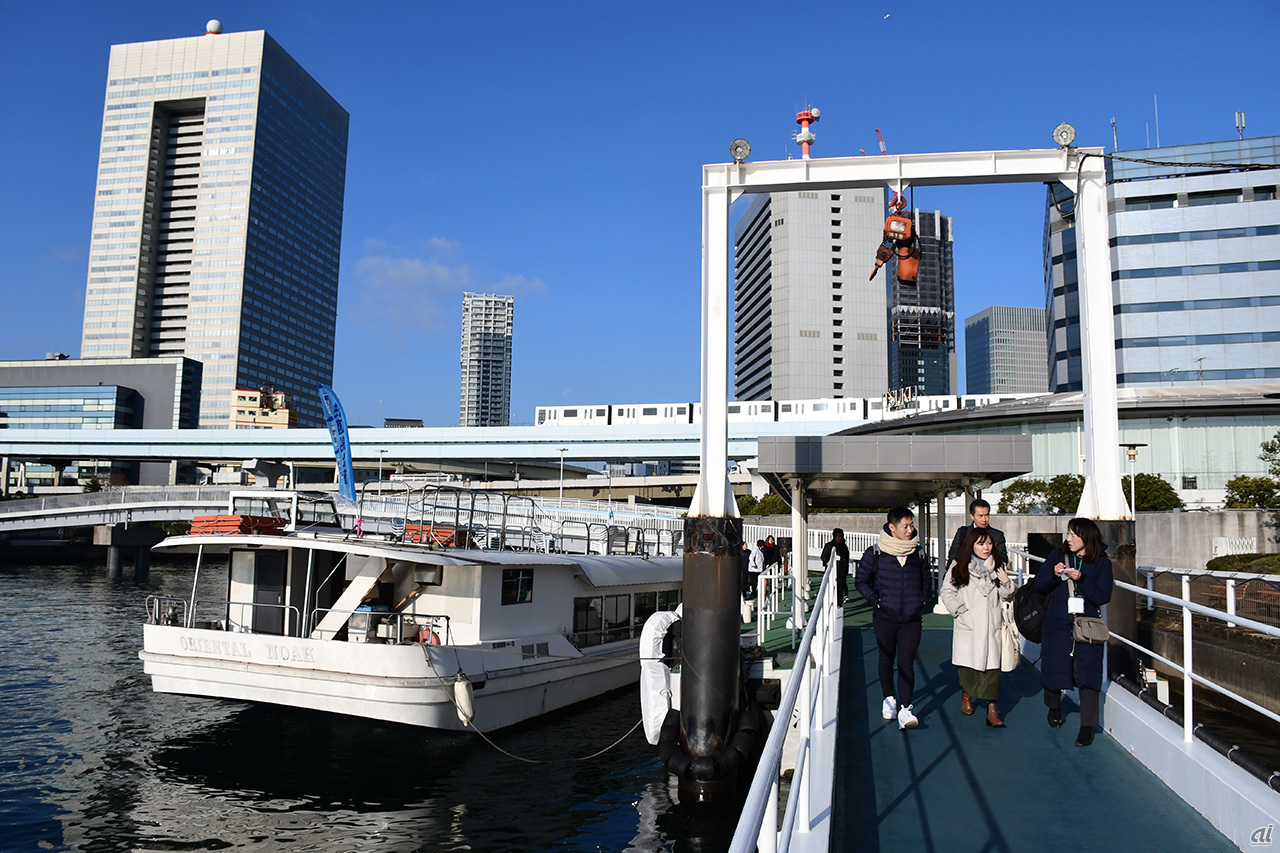 Arrive at Takeshiba small boat terminal in about 15 minutes
At Takeshiba, transfer to a mobility service using a wagon car. Touch the transit IC card used at the time of boarding on the reader installed inside the car again. Make sure you are a ship user and board.
Mobility service connecting Takeshiba and Hamamatsucho Station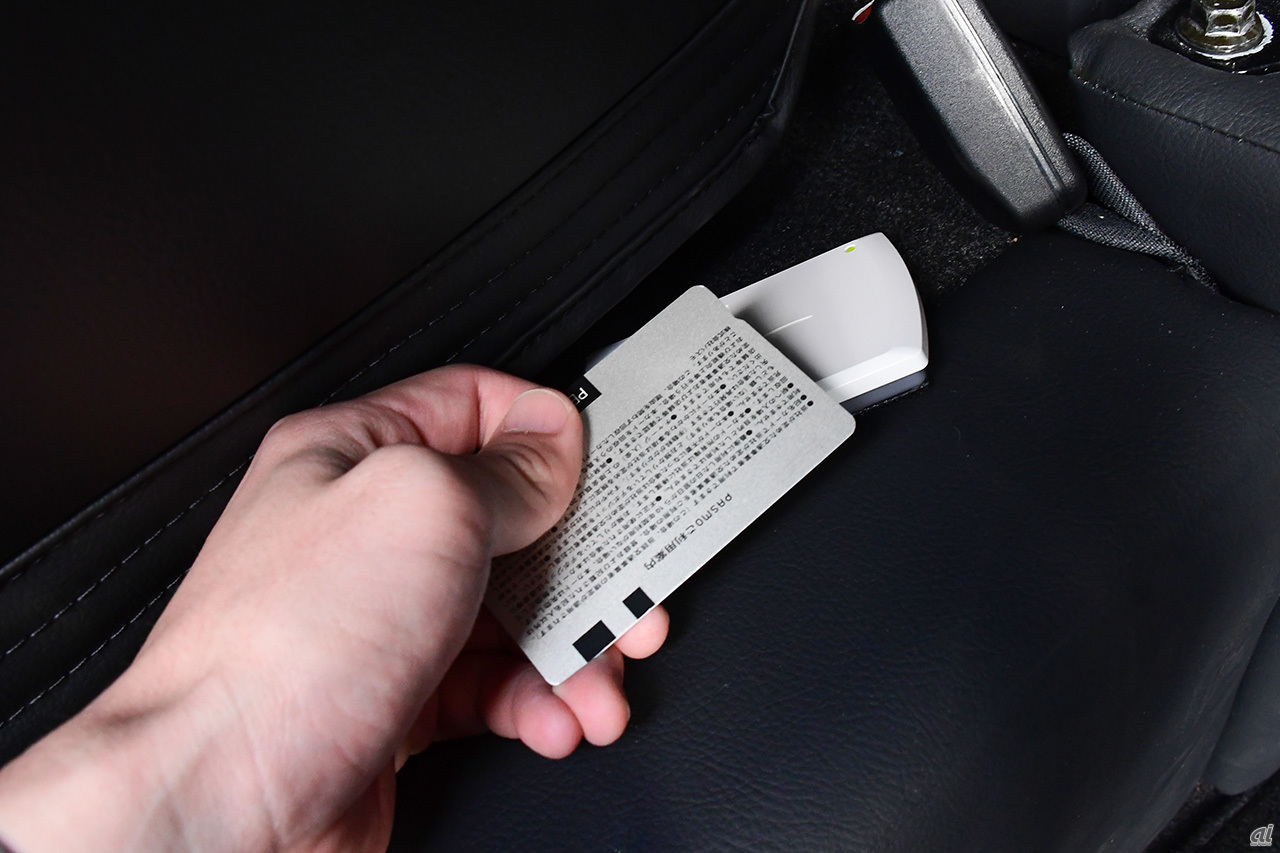 Authenticates transportation IC cards when riding a wagon
Wagons travel about 1 km. Although it is a distance that can be moved on foot, it aims to improve user convenience by providing mobility services. On the other hand, during the experiment, the time required from Takeshiba to Hamamatsucho Station is less than 10 minutes because the road is congested as described above. The result was not much different from walking.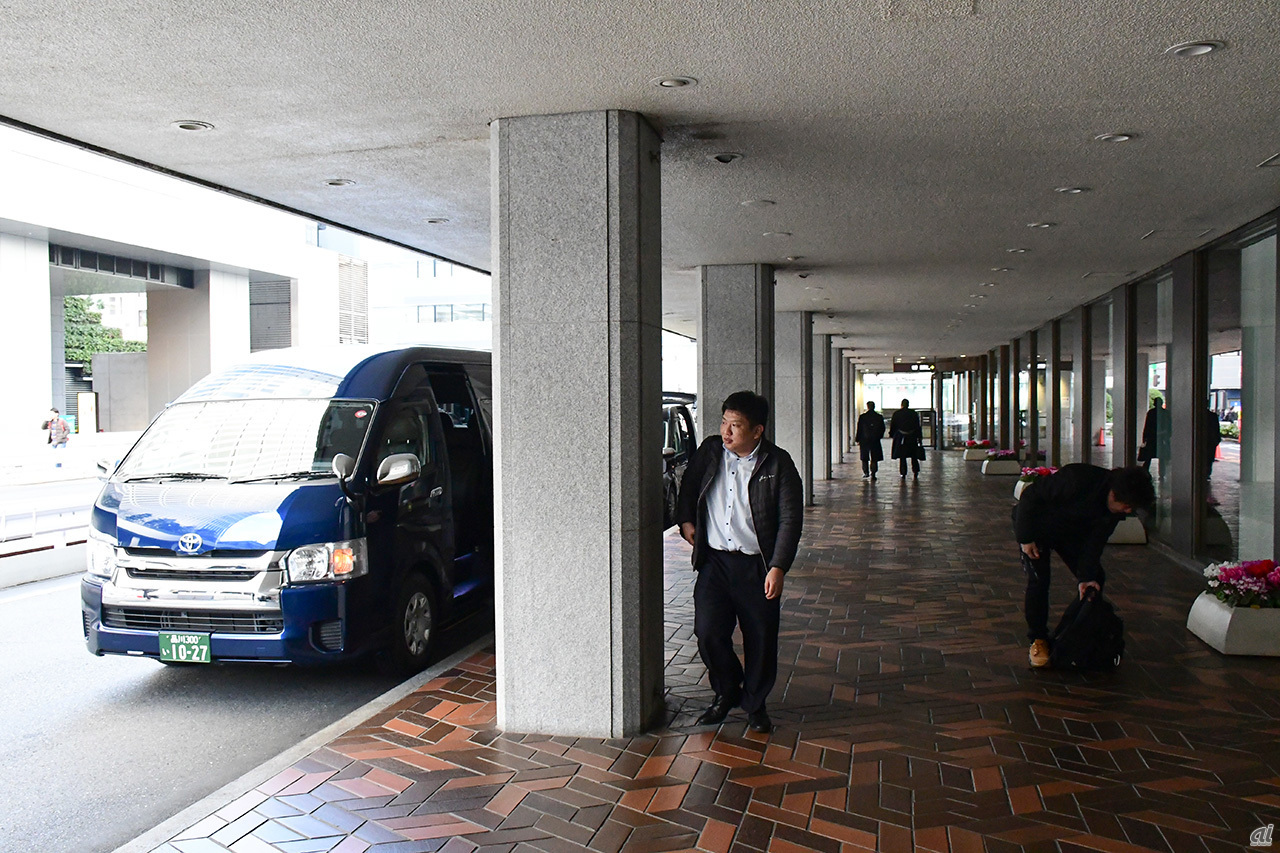 Arrive at Hamamatsucho Station
Town development that is not just "station center"
Mr. Junichi Miyakawa, President and CEO of MONET Technologies, explained that the demonstration was "a waterway, a car, and a railway connected by a single traffic line." Mr. Miyagawa explained, "Currently, town development centered on stations is common, but if transportation becomes more convenient, I think it will be a different form of town development." He stated that waterways that are currently rarely used as means of transportation should be utilized.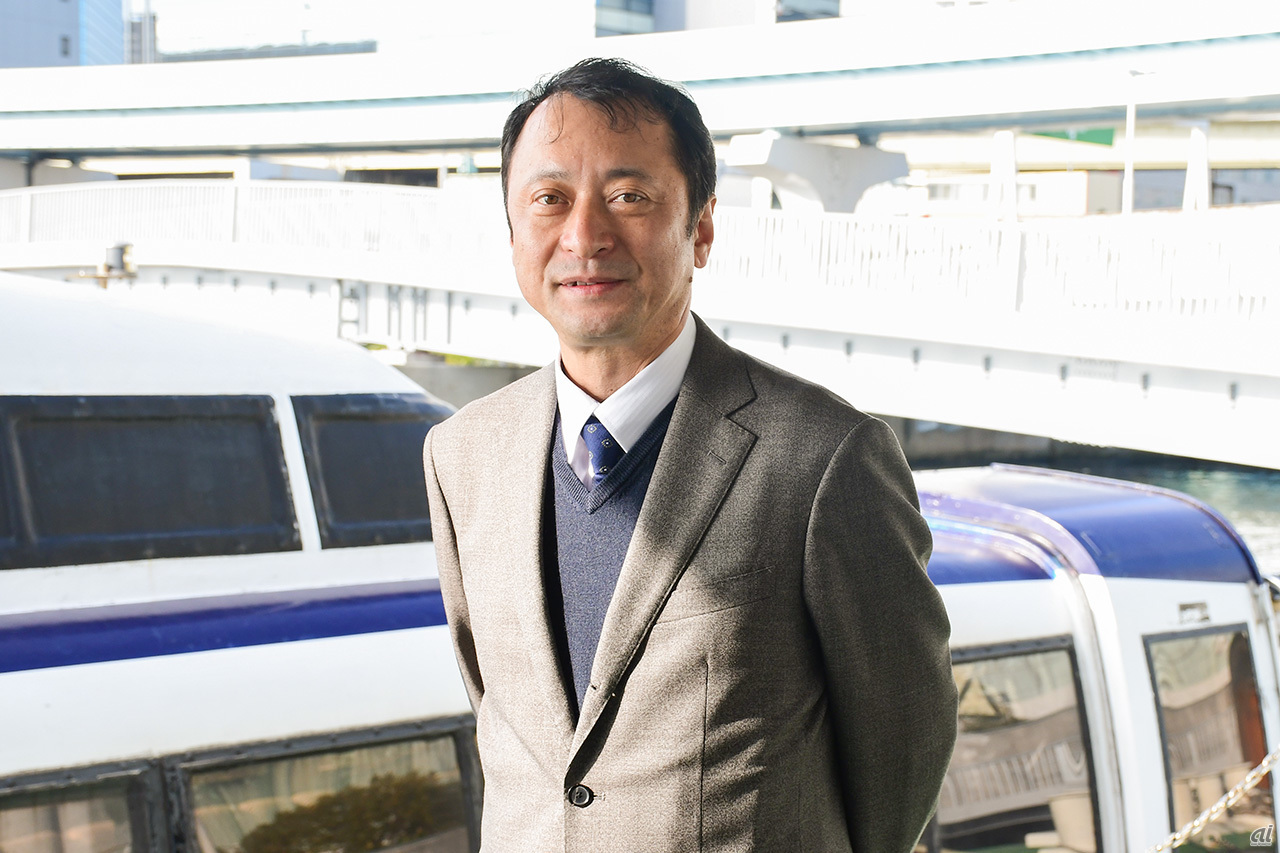 Junichi Miyakawa, President and CEO of MONET Technologies
決 済 Regarding the payment methods that are important for the practical use of MaaS, the unification of payments in each mobility industry was mentioned as an issue to be improved in the future. Mr Miyagawa explained that when connecting to ships, on-demand buses, and railroads, if these are available through fares, the number of users will increase rather than charging separately. In addition, as various payment methods such as PayPay and Suica were born, he said that operators should cooperate with each other so that they can introduce convenient payment methods for users.
Mr. Miyagawa also explained that subscription-type services are an area we would like to challenge in the future. "Especially in local transportation, we have to consider a flat-rate system," he said.
Miyagawa believes that not only land and waterways, but also the realization of a worldview that includes airways when "flying taxis" are commercialized in the future. He said that various mobility services will enable multi-modal services, and that "we want inbound tourists to use it and use it as a means of solving urban congestion."
Source link