ク ロ ス Croscat, which develops IT solution services, announced on February 13 that it will completely renew its cloud-based attendance management system "CC-BizMate" and start selling it on April 1.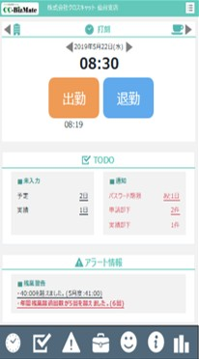 CC-BizMate started selling as a cloud service in 2015. The main function is "stamp management" that supports stamping with PCs, smartphones, and IC cards. "Time and attendance management" that collectively displays "work status", "vacation acquisition status", "TO DO", "alert information", "overtime graph", "safety confirmation", etc. on the top page screen. Equipped with "man-hour management" that can register the operation results for each work content or project.

In addition, in the time stamp management, the attendance record is acquired together with the terminal information and the location information to prevent impersonation such as spoofing, accurate time and attendance management can be performed, and the time stamp information can be stored in any "department" or " You can narrow down by project, period, etc., and extract them with CSV files.

Effort management can also be used to manage the breakdown of working hours by employee and work, and visualize it in "monthly transition" and "weekly transition".
According to the company, this renewal is based on the concept of "a system that snuggles up to the Human Resources and General Affairs Department" = "We are Human Resources Mate" and incorporates requests and opinions from personnel and general affairs personnel at each company, He said that he thoroughly pursued a system for the department.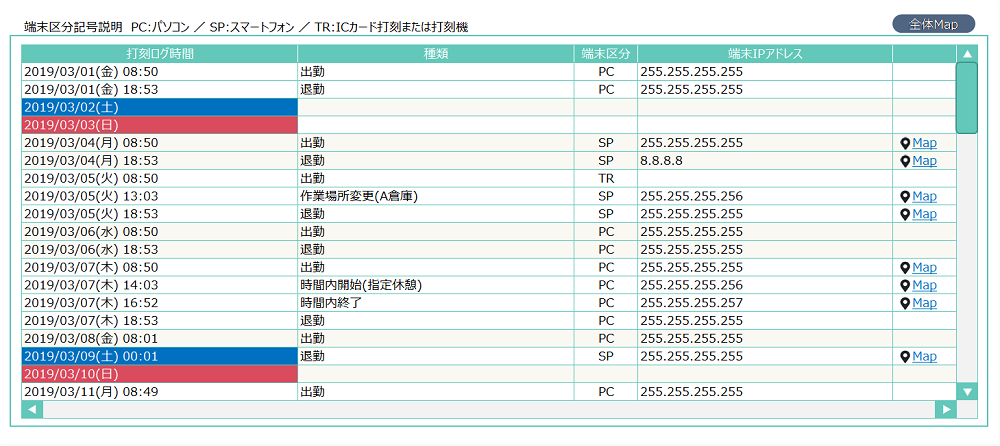 With the renewal, the company will work to expand the "CC-BizMate Collaboration Partner" through alliances with other companies and respond to the diversifying needs of the Human Resources and General Affairs Department.