Motor
Did you break between 610 810 Bluebird? 710 Violet 76 Year Nissan Violet Van 1400 Deluxe 1
Violet means "violet or dark purple" in English.
It was in January 1973 that the car with such a name was released by Nissan. It was a body lineup of 2-door & 4-door sedan and 2-door hardtop, and the model number was given 710.
Bluebird is a direct line of Nissan small passenger cars.
After the 610, which is the fourth generation, it has become a form that has interrupted, and as a result, the fifth generation Bull has become 810.
"What was 710 Violet", it was a car with a delicate position that made me want to put in one of the tsukkomi.
That said, as a matter of fact, as a product plan for Nissan, 710 violet was set as the car model to fill the space between the 610 Bull whose car rating was advanced and the 210 Sunny that would appear later.
The current position was that the successor to the 510 Bluebird dates back a bit.
The violet had an estate van body.
That is the coverage vehicle this time, the model is VJ710. The sedan and hardtop had 1.6L and 1.4L engine variations, but the van was only available in 1.4L.
The violet body line has a rounded impression on the sedan and hard top, but this van extends almost horizontally from the B pillar and forms the cargo room firmly.
Now, when I look back, I notice that it was quite stylish.

A violet van with a rear gate that springs up. The maximum loading capacity is 300 kg with the five passengers in the photo, and when the rear seat is folded and the luggage compartment is expanded, the maximum loading capacity is 500 kg with two passengers.

There may be readers who have a memory of seeing an estate van loaded with a lot of products in the luggage compartment and working as a commercial vehicle at that time in local shopping streets. The van was convenient and convenient to use when loading goods and delivering them to customers.

The location of the DeLuxe emblem was moved by the previous owner's preference for some reason.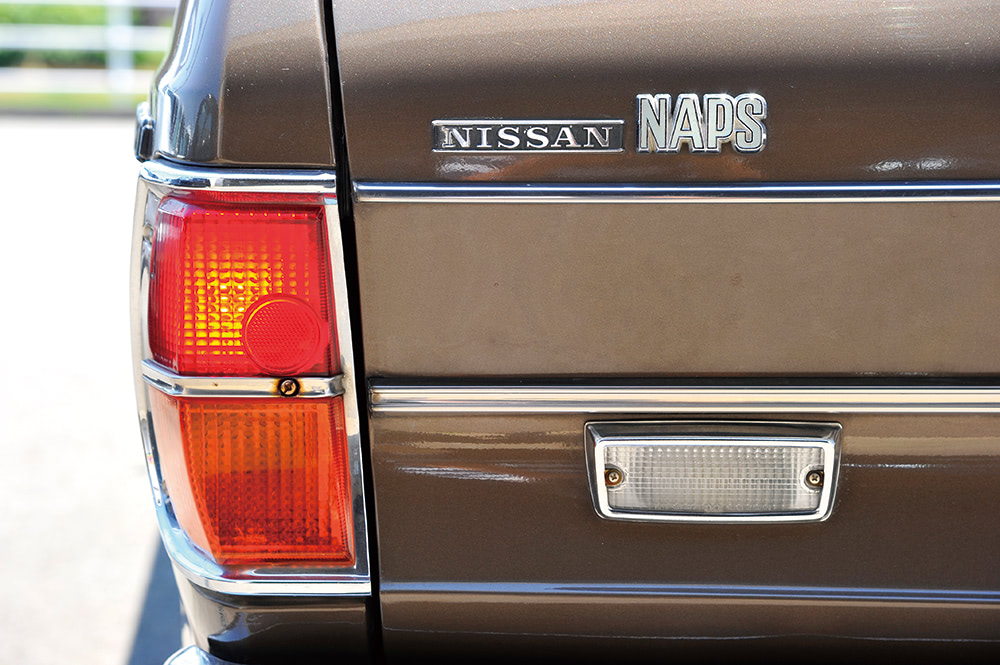 Because it is an exhaust gas regulated car in 1975, the emblem of "NAPS" that was installed in most Nissan cars at this age is attached to the left side of the rear gate

The violet emblem showing the name violet is located at the rear end of the rear fender and the handle of the rear gate.

The original deluxe wheel cap is attached to a genuine steel wheel. For tires, select 165 / 80R13 as a Bridgestone sneaker.
Published: Nostalgic Hero October 2011 issue vol.147 [All information in the article is current at the time of publication]
Source link