IT Lifehack
Doshisha's 65-inch 4K tuner built-in LCD TV "OL65XD100" that has both a BS and CS equipped with a 4K tuner and has realized high quality but low price through in-house design and development.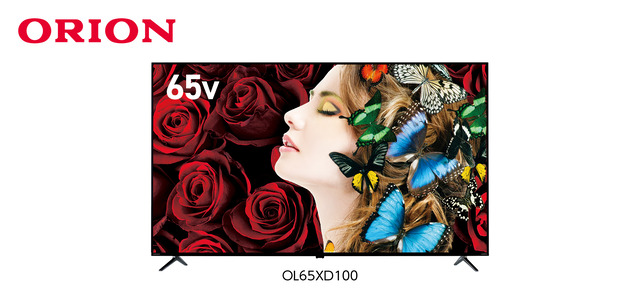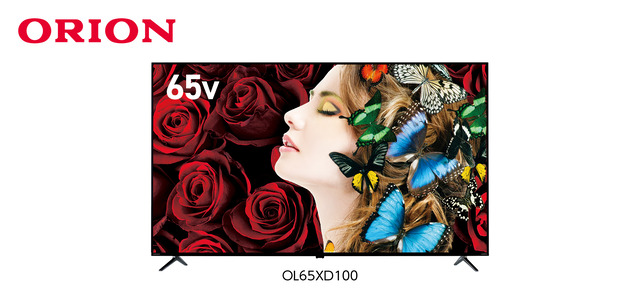 Doshisha will launch the OL65XD100, a 65-inch LCD TV with a built-in BS4K / 110 ° CS4K tuner from the ORION brand in early February.

This product was designed in-house at the Doshisha R & D Center and built in cooperation with Orion, a group company. Condensed with the delicateness and accuracy of the Japanese people, it is a product that has high quality, high quality, and price, despite its simple specifications.
Built-in two BS4K / 110 degree CS4K tuners and supports recording of new 4K satellite broadcast back program to external USB HDD. Four HDMI terminals are provided on the interface side. Various devices such as recorders and game consoles can be connected simultaneously. All terminals support 4K content input, and support two systems for HDR signals: HDR10 and HLG.
■Articles related to digital home appliancesI Read
・Selling the cell-star Dora Reco "CS-51FR", which does not disturb the driver's view even after installation, can be recorded backwards as an option.
・Cut 50,000 yen including tax at 50 inches and add vivid video playback in addition to PC display! JAPANNEXT's 50-inch 4K LCD monitor " JN-VT502UHD ''
・An air purifier "Spot cooling fan" that catches pollen, house dust and PM2.5 firmly with a HEPA filter
・Fujifilm launches FUJIFILM X-T200, a mirrorless digital camera with ultra-high performance AF and 4K movie shooting function in a compact and lightweight body
・Clip CAPNiP for lens cap attached to camera strap to prevent loss of lens cap starts cloud funding with machi-ya