Headline
"Dr. Expense Settlement" Free of Charge by the New Corona Measures by the End of 2020-Supporting Remote Expense Settlement
TBearTail announced on March 31 that it will provide a free plan for its expense settlement service "Dr. Expense Settlement" until the end of December 2020. In order to be eligible for free of charge, it is necessary to apply during the period from April 1 to April 30.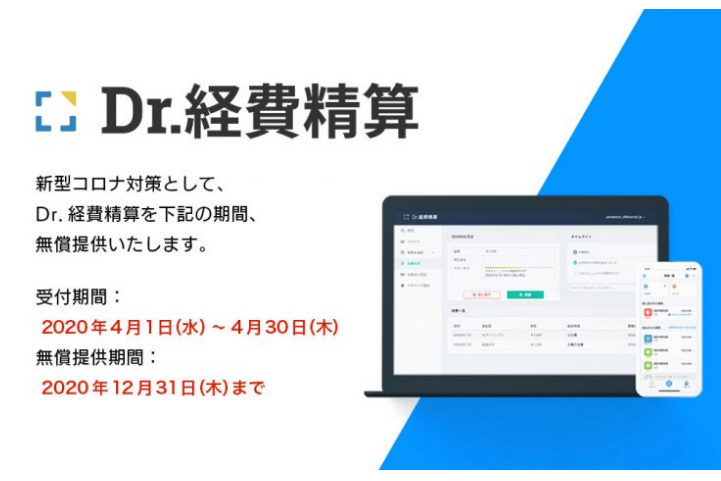 Dr. Expense Reimbursement adopts a manned method in which an operator inputs a receipt taken by a smartphone on behalf of the operator. It claims that two operators can visually confirm one receipt and input it with higher accuracy than OCR. It will reduce the labor required for applicants to improve productivity, and at the same time will perform indirect work on original receipts that cannot be realized with the expense settlement system alone.
ラ イ ト With this light plan, both initial cost and monthly fee are free, and you can register with an unlimited number of IDs. A receipt input service is also available for up to 10,000 copies per month. However, if you use options such as paperless plan [receipt collection and storage service], initial setting agency, introduction support service, there will be additional cost.
According to the company, with the spread of the new coronavirus infectious disease, the company has decided to provide free services for a limited time to support the establishment of a system to complete expense settlement work in telework. In addition, the introduction of the service is completed remotely without a direct meeting. Applicants can make settings from their smartphones and PCs, and the company will provide online support for administrators.
Source link