IT Lifehack
Enjoy the familiar weather quiz at home during the school holidays! Gakken Plus released "Weather Quiz Encyclopedia New Edition"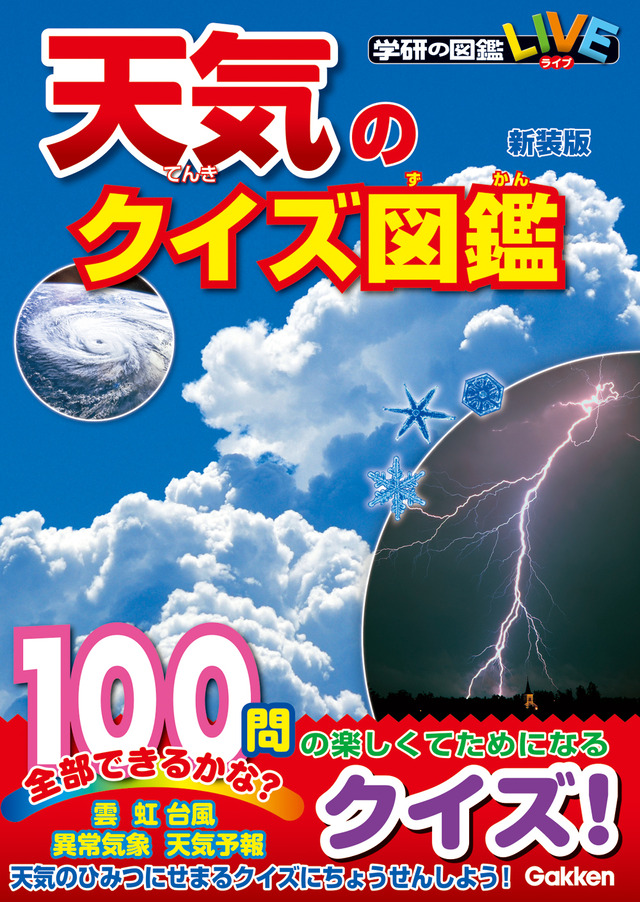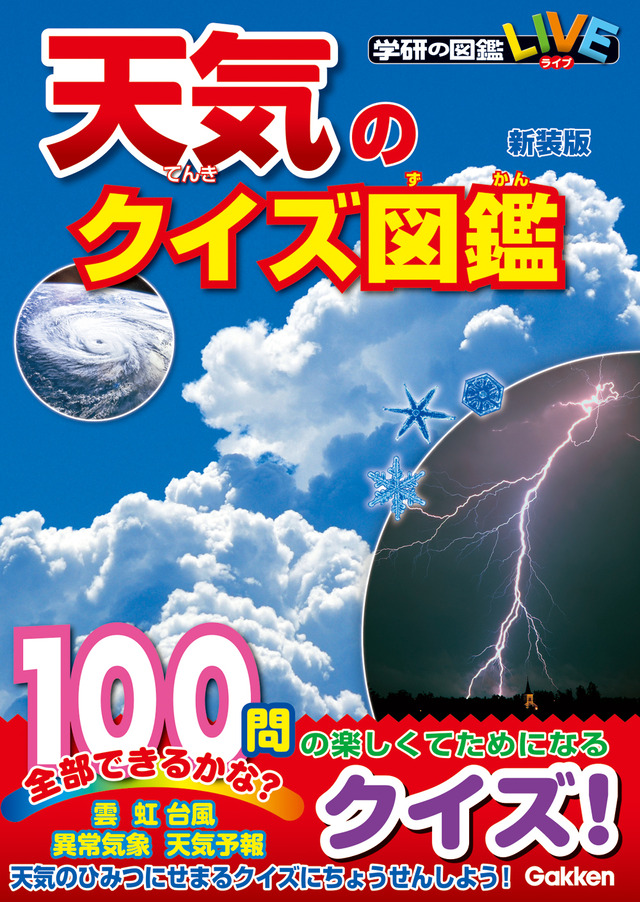 Gakken Plus will release "New Weather Quiz Encyclopedia" on Thursday, April 16, 2020. The main unit price is 850 yen (excluding tax).

This book is a quiz book that fosters the ability to think and intellectually inspires, born from the "Gakken LIVE". It introduces the best records of typhoons, abnormal weather, and weather from the topics of the weather that we often hear about, with the content that we can enjoy familiar weather with a fun and playful sense. It's an all-color, library-sized mini picture book where you can enjoy the quiz while noticing the weather forecast and the wonders of nature.
■ Enjoy a quiz at this time when you spend a lot of time at home
Contains 100 quizzes about familiar "weather" such as cloud mystery, rainbow secret, rain and snow. It is a mini picture book where you can learn while having fun. There is also a quiz about abnormal weather that has become a hot topic these days, and it contains a lot of weather tips that anyone would want to talk to.
No difficult kanji is used, and all kanji have furigana so that even small children can read them.
There may be many topics that adults do not know about. I think you can have a good time if you share a quiz with parents and children based on this book.
■ Supervised by Kimitoshi Sato
It is supervised by Kimitotoshi Sato, a weather forecaster belonging to the Japan Meteorological Association who is also active in the weather program on TV. Explains difficult areas in an easy-to-understand manner
■ "Weather Quiz Picture Book New Edition"
Supervision: Kimitoshi Sato
List price: 850 yen + tax
Release date: Thursday, April 16, 2020
Format: Bunko / 200 pages
Electronic version: None
ISBN: 978-4-05-205190-6
Publisher: Gakken Plus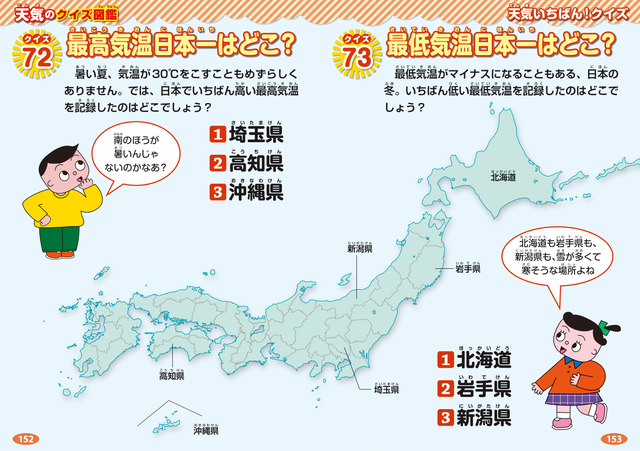 ■Articles related to cultureI Read
・Yahoo! MAP re-provides "congestion radar" that displays the congestion level around areas and terminal stations in order to avoid "3 honey" that causes corona infection
・Discover the rookie VTuber! Lenovo Japan starts recruiting for "Lenovo Legion VTuber Audition"
・UNIQLO designed T-shirt "Evangelion UT" appeared at the commemoration of "Shin Evangelion Movie version"
・Released a report on "LINE" usage trends. Group communication and use of "LINE NEWS" increased rapidly due to new coronavirus infection
・Let's enhance the home environment by confirming the long-term corona war! Sanwa Supply releases folding desk with storage space ideal for working from home

Gakken Plus
2020-04-16
Gakken Plus
2019-10-03
Gakken Plus
2019-10-03