Headline
" Equipment with a function like an airbag ''-Sekisui House's safety confirmation system, recruiting residents
Sekisui House has exhibited at CES, the world's largest technology trade fair, held in Las Vegas for the second consecutive year, and is a platform house that includes the HED-Net [In-Home Early Detection Network], an early response network for acute illness at home. Announced the first stage of the concept. A talk event was held by R & D developers.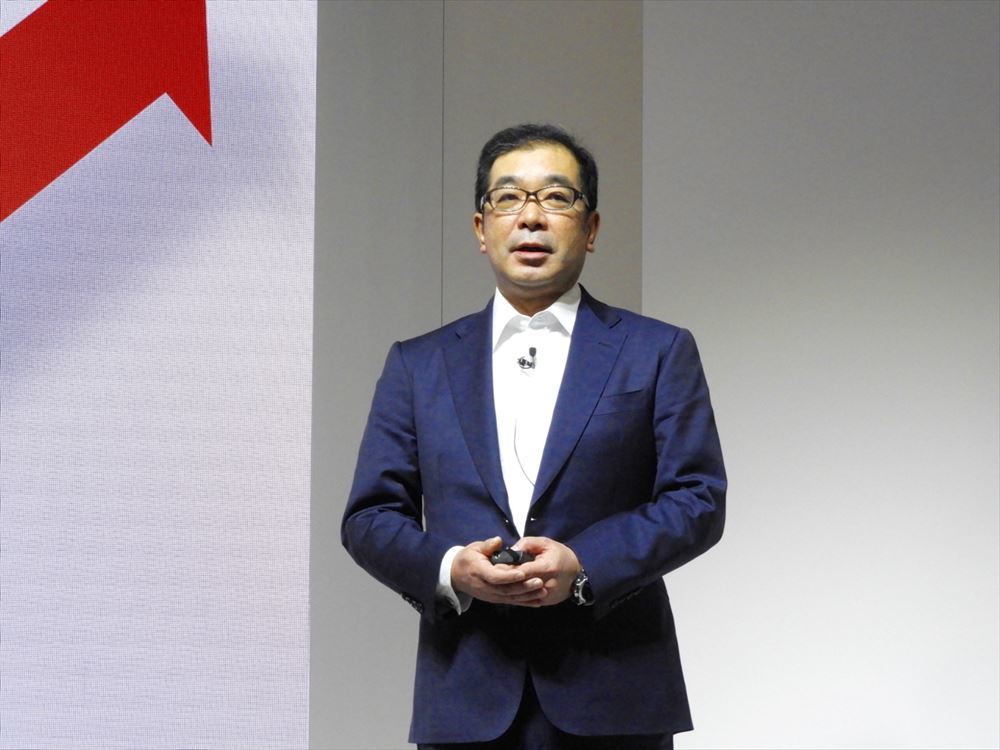 Yoshihiro Nakai, President of Sekisui House
。 In addition, it has been revealed that the company will work with partners on "acute illness" that is likely to occur at home, and that social implementation will be promoted through the "participant-based pilot project".
Specifically, it is characterized by analyzing both data on the living environment and the lifestyle of the resident in a smart house. In particular, we are developing a unique algorithm that detects and analyzes vital data without contact without using a camera. Emergency status determination criteria are also set up independently, and when an abnormality is determined, the emergency notification center is notified. One system is to confirm the safety at the call of the operator, request emergency rescue, and when the rescue team arrives, perform the remote unlocking and locking of the entrance door consistently. He has already obtained a domestic system patent and has filed an international patent.
Sekisui House's president, Yoshihiro Nakai, said, " I would like to bring home a safety function like an airbag in a car when 70,000 people die in the house. '' Tackling is a social mission for homemakers. "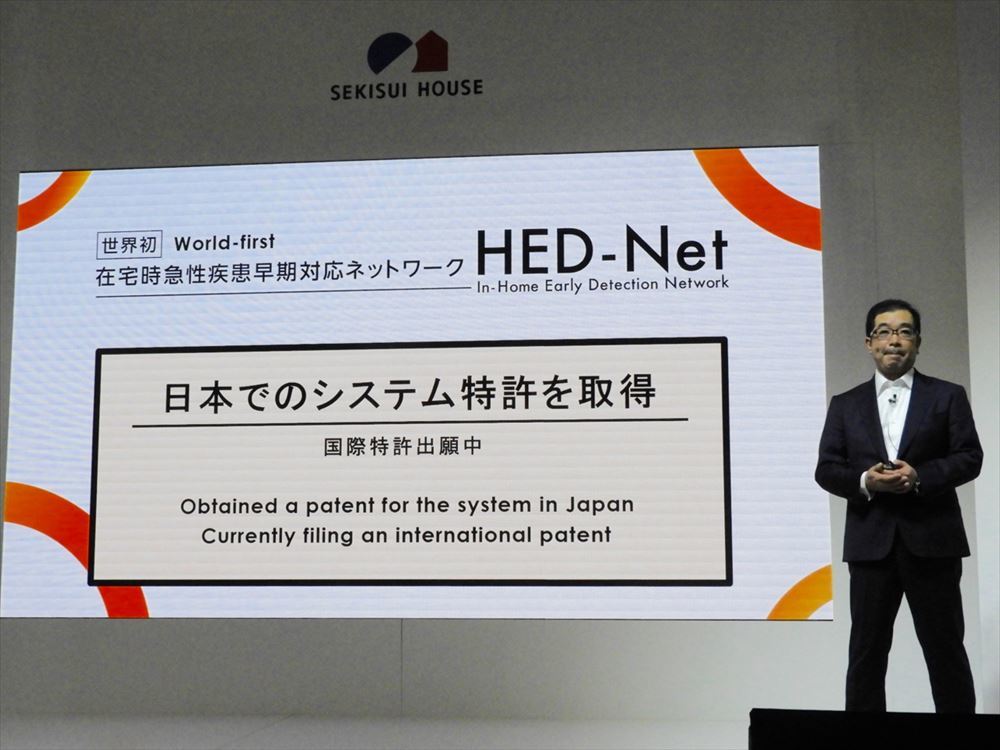 HED-Ne acquires domestic system patents and international patents pending
プ ラ ッ ト フ ォ ー ム Masayoshi Ishii, Platform House Promotion Manager in charge of R & D, introduced a small non-contact sensor installed in the house. It is said that housing manufacturers can provide a system that detects small changes that are difficult to judge with ordinary sensing, such as turning over at bedtime, cover materials such as futons, and shaking curtains.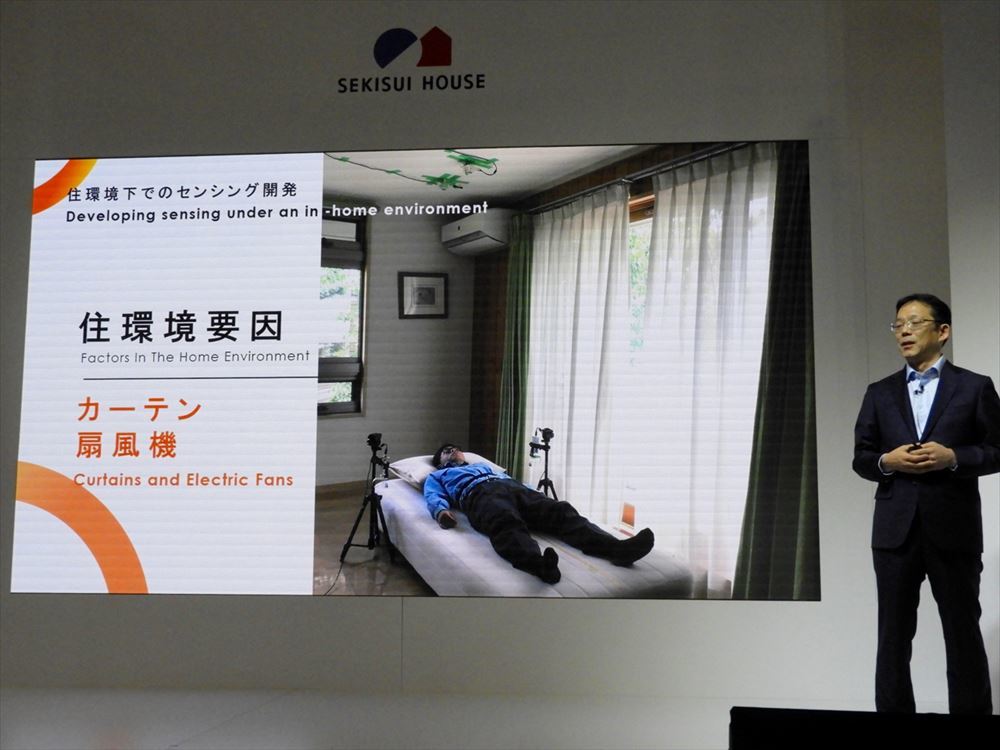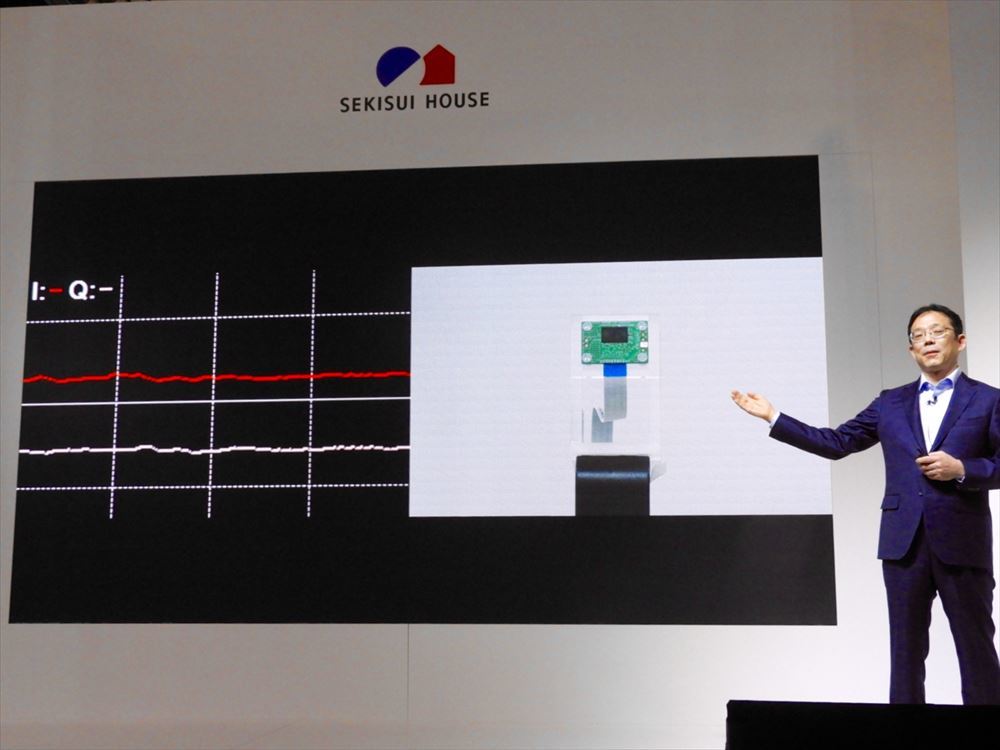 Sensing conditions and non-contact sensors installed in houses were also introduced.
と し て As a roadmap, we will conduct demonstration experiments at the Platform House Lab and the Experiment Building in 2020, and in 2021, we will implement a "consumer participation type pilot project" in which evaluations and verifications will be made while living in actual housing. Contributors will be recruited from the general public, with about 50 units planned. Initials and running costs will be borne by Sekisui House.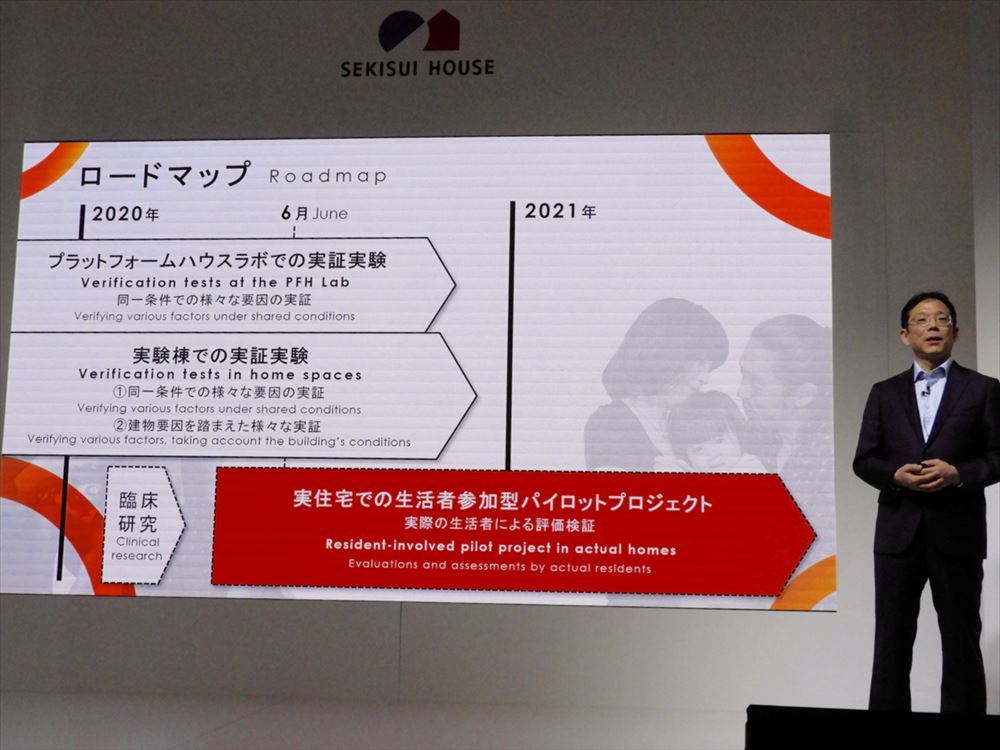 Masayoshi Ishii, Director of Sekisui House Platform House Promotion Department, explaining the roadmap
As a future plan, expand the scope of sensing not only in the bedroom but also in the whole house, such as the washroom and living room. By collecting vital data without affecting daily life and combining it with living environment data, personalized health information is accumulated, and based on that information, prevention of diseases such as hypertension, arrhythmia, and diabetes, and healthy living are achieved. help. Partners with Nishikawa Futon, Seven & i Holdings, etc. are also planned as partners for that purpose.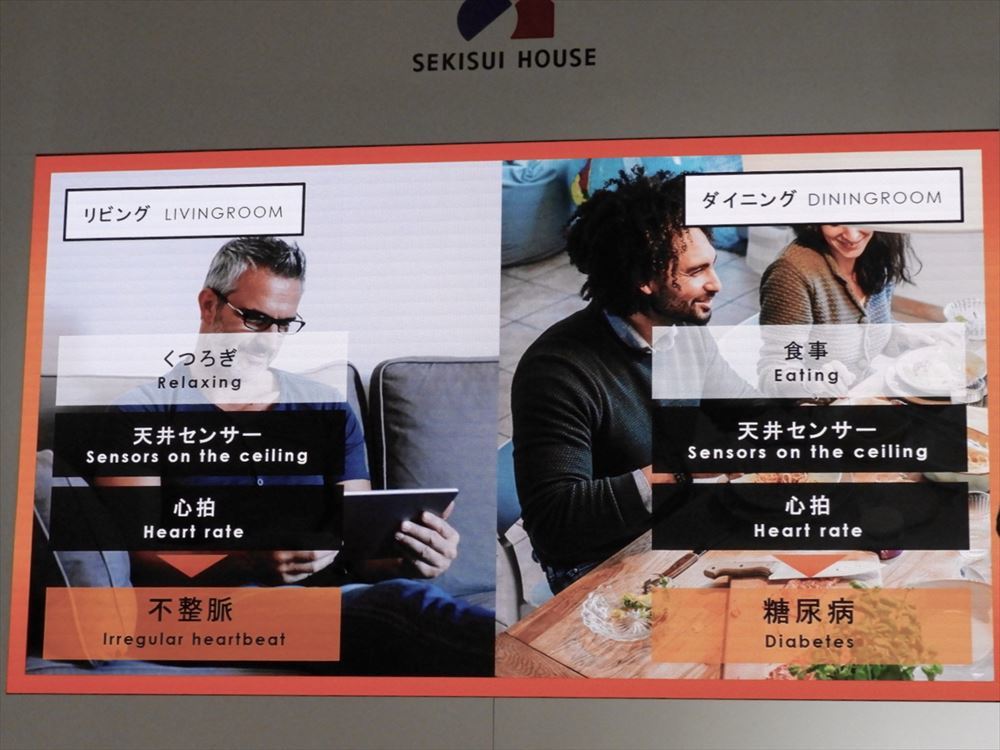 Promote research and development of various sensing systems and services tailored to the house besides the bedroom throughout the house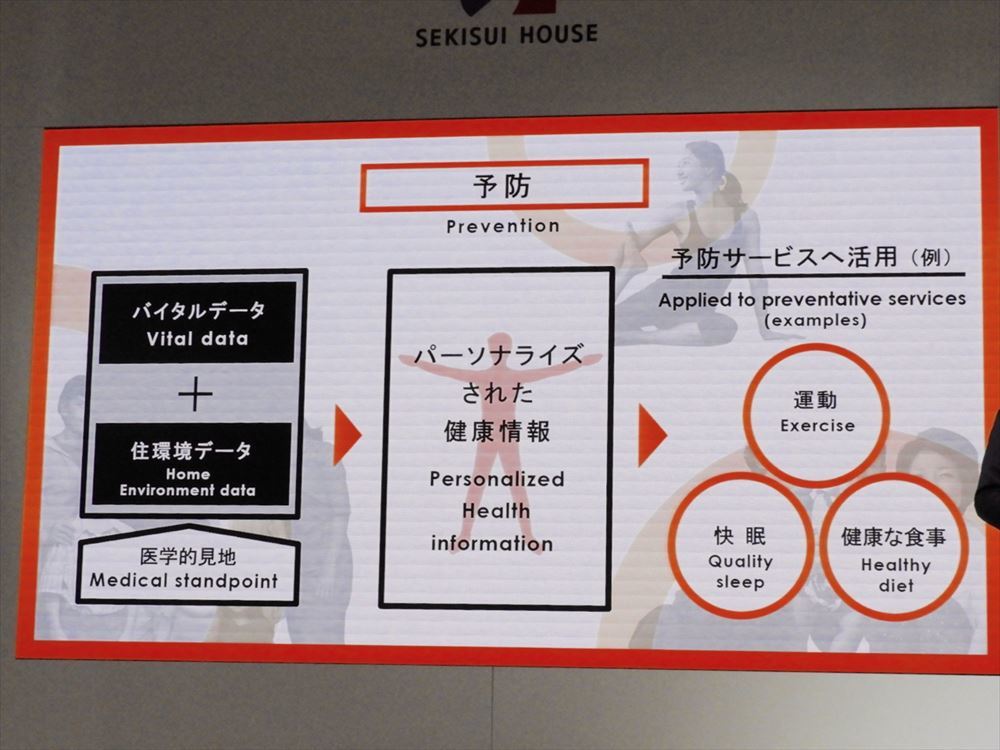 Matching farmers' needs with Agritech seeds on their website
コ Konica Minolta, NEC, NTT Comware, and Premier Aid, a provider of comprehensive emergency call services, participate as partners in the development of HED-Net. Professor Tomoaki Otsuki, a professor of Keio University's Faculty of Science and Technology, is also cooperating with the development of living sensing technology and algorithms, and is also cooperating with Keio University Hospital. At the venue, Professor Otsuki and a specialist in medical optics at the Massachusetts Institute of Technology on the theme of "past, present, and future of non-contact sensing".Dr. Brian AnthonyA talk event was also held.
Dr. Anthony said, " We are collecting data wherever we are, at home, in the office, in the car, and using it to prevent health and illness and respond to the global aging population. Let's say. " In the medical world, treatments and medicines are becoming more personalized, based on living data collected outside the hospital.
According to Professor Otsuki, "Monitoring is performed a lot, but vital data is weak and complex, so the use and use of AI is the key in what to collect and analyze, and we must also consider security and privacy of the information we collect. "
Furthermore, Professor Otsuki says, "Even if we can detect blood pressure in a non-contact manner, it will be important base data." Blood pressure also affects mental health, and mental illness can be greatly improved if mental conditions can be judged outside the hospital, including the tone of voice. Dr. Anthony said, " There is a possibility that living data may affect health more than DNA, and it is interesting to be able to make new discoveries by collecting more data even in the house. And expecting Japanese technology too. "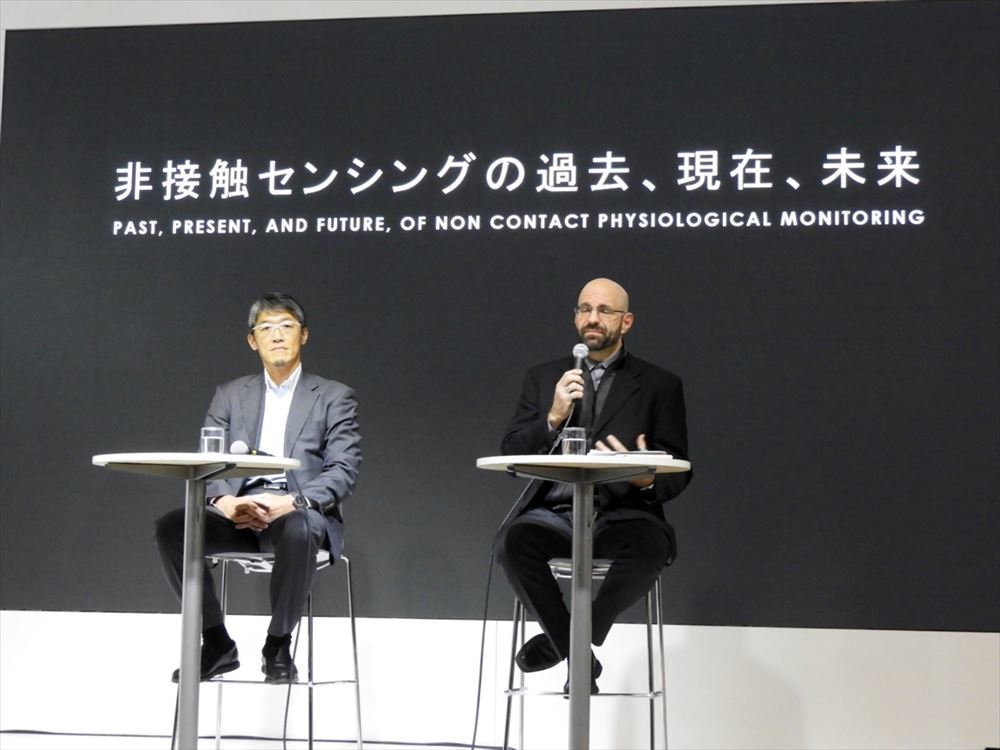 A talk event on the theme of non-contact sensing was also held at the venue.
Source link