Technology
Event to spread virtual virus in popular online game to convey threat of new coronavirus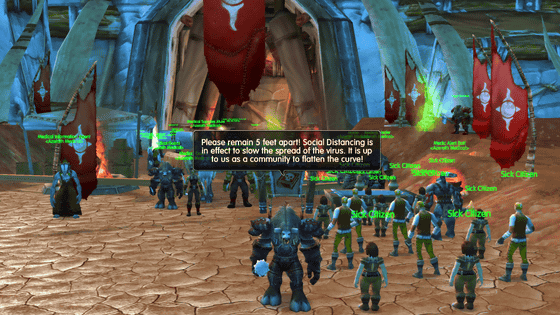 Event to spread virtual virus in popular online game to convey threat of new coronavirus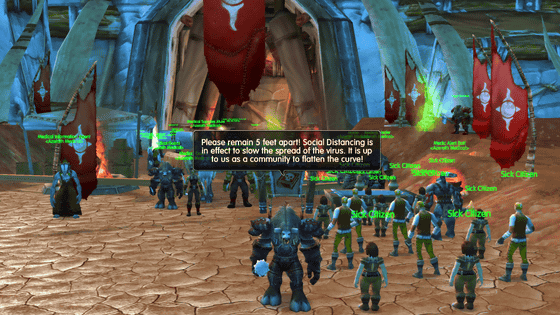 The pandemic of the novel coronavirus infectious disease (COVID-19) has a great impact not only on the spread of the disease but also on the sociological aspect of "how people in the face of the pandemic behave". I am. In order to publicize "How should people act against the spread of COVID-19 infection", the popular online gameWorld of WarcraftAn attempt was made to "infect a player with a virtual virus" within the unofficial server of.
World Of Warcraft Fan Server Unleashes Days-Long Virtual Plague To Teach Covid-19 Prevention
https://kotaku.com/world-of-warcraft-fan-server-unleashes-days-long-virtua-1842883126
Blizzard EntertainmentWorld of Warcraft, developed and operated byLarge-scale multiplayer online RPGis. World of Warcraft plays by accessing the official servers provided by Blizzard Entertainment, but there are also unofficial servers operated by fans emulating server applications.
Elysium ProjectIs one of the largest unofficial servers with a total player population of approximately 3.5 million and weekly active players of 10,000 to 15,000. On the Elysium Project server,Pandemic In AzerothAn event titled "" was held.
— Elysium Project (@elysium_dev) April 10, 2020
The server administrator infected one player with the virus "Patient Zero". When infected with this virus, all stats are reduced by 5% and movement speed is reduced by 10%, which greatly hinders play. The virus spread rapidly from No. 0 patient, the number of infected people jumped to 2276 in 15 hours from the start of the event, and more than 7,000 in 24 hours, after which the virus infected up to 88% of active players Apparently In addition, this event was started without any notification to the player.
In just 24 hours, through using hand washing, and sanitizing, we managed to bring the infection% from 88% (no preventative measures), to 42.20% (hand washing, social distancing, sanitizing).
Great work everyone! Keep it up! pic.twitter.com/gOmP5MHM7Y

— Elysium Project (@elysium_dev) April 11, 2020
After seeing that the virus had infected the players to some extent, the administrator announced to all the players what was happening. According to the administrator, the introduced virus was designed to stochastically attach not only to humans but also to objects touched by infected persons. And if it comes in contact with an infected person or an object to which a virus is attached, it seems that the system was infected with the virus unless you wash your hands with a special item called "hand wash soap" installed in the town.
After appealing the fear of the pandemic, the administrator once reset the virus infection on the entire server and introduced the "quest to defeat a virus-infected boss". To complete this quest, it is recommended that players maintain a social distance, wear items such as face masks, and use items such as "antibacterial cleanser". Also, by diagnosing the symptoms, it is said that it is a specification that you can check whether you are infected with a virus.
Congratultions ! pic.twitter.com/yZjbGzlQcM

— Elysium Project (@elysium_dev) April 12, 2020
"The main purpose of Pandemic In Azeroth is education," said the Elysium Project server administrator, who said, "Over 3.5 million people play this Elysium Project server, which is a great platform for telling the horror of a virus infection. I felt I could communicate and help people in this era. "
In addition, in World of Warcraft, a case where a pandemic happened unintentionally in the game on the official server in the past and a large number of low-level players died has occurred. This case is called the "dirty blood" case, and a research paper was published as a model of people's response to a pandemic.
Possibility to get a hint to deal with pandemic from " death infectious disease '' popular in MMORPG with the most players in the world-GIGAZINE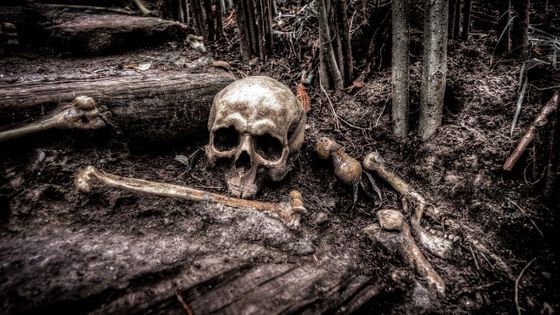 Copy the title and URL of this article
Source link