IT Lifehack
Everybody's taxi expands "Ringo Pass" demonstration test using tablet with rear seat as the first JR East partnership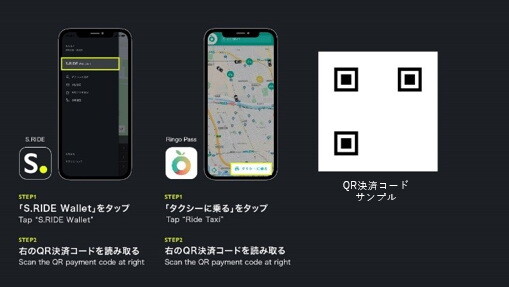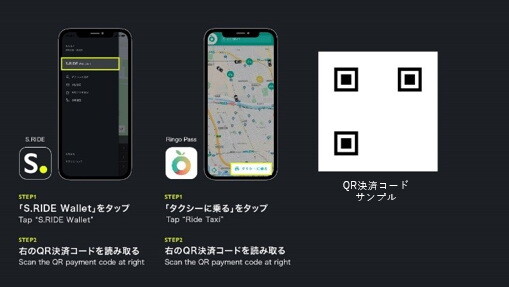 As the first of a MaaS partnership with East Japan Railway Company [hereinafter referred to as JR East], everyone's taxi will be operated by JR East using a tablet for the back seat installed in an international car taxi car. Demonstration experiment of "Ringo Pass" will start on January 16, 2020.

From January 2019 to September 2019, Kokusai Automobile has already conducted a demonstration test of JR East and the "Ringo Pass" for a limited number of users, but this time it has been expanded so that anyone can use it.
"Ringo Pass" can be used by reading the "QR code" displayed on the backseat tablet screen with the "Ringo Pass" app, so that the payment reservation is completed in advance and the driver and fare will be paid when they arrive at the destination. It is possible to get off quickly without having to exchange payments.
"Ringo Pass" means that you can use multiple modes of transportation [share cycle / taxi] smoothly by registering your Suica ID number and credit card information used when you get on a train or bus. A mechanism that can do it.
■Articles related to Shanghai wholesalerI Read
・OnRobot's "one system solution" that enables centralized management of robot arms of major manufacturers on one platform
・Omron x Square Enix " AI joint research to increase human motivation '' starts aiming for a future where machines draw out human abilities and creativity
・Excuse me.Excusez-moi.Entschuldigung.Pardon.No, OK in Japanese! KLM Royal Dutch Airlines launches "Japanese LINE Chat" service that is available 24/7
・Developed a multilingual virtual customer service solution with "Gatebox" x "ObotAI" that enables customer service using my wife summoning tool "Gatebox" and chatbot AI "ObotAI" and sell it domestically
・We have interviewed Komagane City, Nagano Prefecture and the actual situation of resort telework challenged by JOCA